Hamilton Rental Car Activities
Hamilton Rose Gardens
Explore the top tourist attractions and activities in Hamilton by rental car and set your own sightseeing timetable.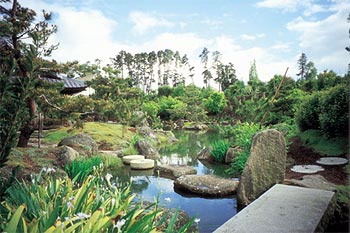 Hamilton Rose Gardens
If you're looking for a laid back attraction to sooth the senses and stir your curiosity, the Hamilton Rose Gardens is a hub of cultural and botanical activity. The admission to all areas of these stunning historic gardens is free, and there are a number of different areas and collections to visit, including New Zealand's first traditional Maori Garden.
The gardens are also home to a number of exciting events such as plays and activities that take place all year round, and the café and restaurant are both open daily with delicious seasonal menus. There are also pre-booked tours to guide you around and explain the historical and cultural significance of each garden, area and structure.
Getting Around Hamilton
Need transportation to make the most of the Waikato region? View our full range of affordable rental cars and explore the best of Hamilton and beyond at your leisure.
Check out our blog for more New Zealand travel and holiday advice.
Discover Hamilton at your own pace in an affordable hire car from NZ Rent A Car.