Auckland Central Rental Car Activities
Auckland Museum
Explore the top tourist attractions and activities in Auckland Central by rental car and set your own sightseeing timetable.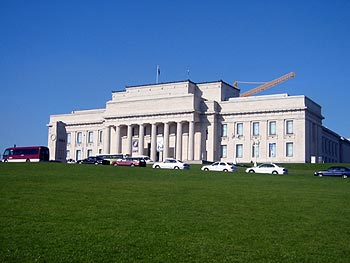 Auckland Museum
For visitors wanting to learn more about the history of New Zealand or Auckland in particular, the Auckland Museum is an essential stop on your Auckland central rental car tour. It is extensively stocked with exhibitions covering everything from traditional Maori culture and history to the geological formation of the country itself. There's also lots to learn about the native flora and fauna of New Zealand, as well as the nation's participation in the two World Wars.
Auckland Central Travel
Need transportation to make the most of the area? View our full range of affordable Auckland Central rental cars and explore the best of Auckland city at your own pace.
Check out our blog for more New Zealand travel and holiday advice.
Back to Auckland Central photograph gallery
Explore Auckland city at your leisure in an affordable rental car from NZ Rent A Car.