Devonport
Explore the top tourist attractions and activities in Auckand's North Shore by rental car and set your own sightseeing timetable.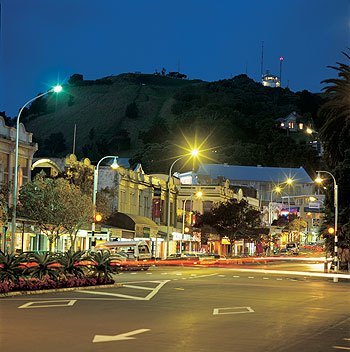 Devonport At Night
Opposite from the CBD is the little town of Devonport, full of historic houses and quiet character. Access it via the ferry or with your North Shore rental car and enjoy wandering around the picturesque streets during day or night. There's great shopping to be had, as well as world-class dining and of course the famous chocolate makers. A great destination for a little bit of luxury in Auckland.
North Shore Travel
Need transportation to make the most of the area? View our full range of affordable North Shore rental cars and explore the best of the North Shore at your own pace.
Check out our blog for more New Zealand travel and holiday advice.
Back to North Shore photograph gallery
Explore the North Shore at your leisure in an affordable rental car from NZ Rent A Car.