Blenheim Car Rentals
Visiting Blenheim & Marlborough Attractions
You can see and do it all with Blenheim car rentals from New Zealand Rent A Car.
Blenheim is the gateway to the Marlborough region, offering access to endless activities including swimming with dolphins in the Marlborough Sounds, hiking and walking, fishing, water skiing and kayaking. Car rentals offer a great way to explore Blenheim and the Marlborough region at your own pace.
We've put together a handy guide to the best things to do in Blenheim, as well as some essential Blenheim scenic drives and day trips. And our ultimate sample Blenheim Itinerary.
Take a closer look at some of Marlborough's top attractions and activities, all accessible by rental car:
Blenheim and the Marlborough Sounds area is famous worldwide for its fantastic wine production. Come explore Wine Country for yourself.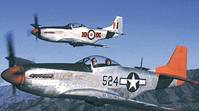 The Marlborough Airshow (formally known as the Omaka Classic Fighters Airshow) is a popular visitor attraction that brings in thousands of visitors annually.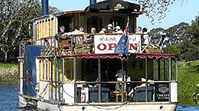 Take a relaxing cruise on this classically-styled river boat, and enjoy the warm atmosphere and great sights and sounds of Blenheim.
Blenheim has its own Millennium Art Gallery on the corner of Alfred and Seymour Streets with a varied programme of regularly changing exhibitions, most of which are well worth a look. On High Streett the Marlborough Art Gallery also has exhibitions.
Take time out and use your car rental to visit the Japanese garden at the top end of Howick Road in Harling Park.
To indulge your taste buds use your car rental to visit the Makana confections Chocolate factory at the corner of Rapaura and O'Dwyers Roads.
Take an evening cruise for dinner aboard the River Queen down the Taylor River. With lights on the sides of the boat it is possible to view the river life in the crystal clear waters.
How about taking a car rental from Blenheim to Greymouth and then jumping on the Trans Alpine train to Christchurch? Then pick up another vehicle from our Christchurch car rental branch and continue on around the South Island.
View our full range of Blenheim rental cars and grab a great deal today.
Great value Blenheim car rentals let you explore Marlborough's top attractions at your own pace.