Blenheim Day Trips & Scenic Drives
Blenheim is blessed with some fantastic scenery, sights, and sounds. One of the best ways to take this all in is with a good old-fashioned day trip or scenic drive. On this page you'll find our guide to some of the best Blenheim day trips and scenic drives. With your vehicle from NZ Rent A Car's Blenheim branch, you'll have everything you need to make the most of the beautiful Marlborough region.
DIY Winery Tour
If you're touring around the Blenheim and Marlborough region, then you can't get much better than soaking up the scenery and visiting world-class vineyards at the same time (think of it as your own DIY wine tour!). As one of the wine growing capitals of New Zealand, you'll be able to explore some of the finest wineries in the country. Highlights include the Wither Hills, Te Whare Ra, and Seresin wineries. If you're going to be doing lots of tastings, then ensure that you have a designated sober driver.
Blenheim To Picton
Picton is one of the most important ports in New Zealand, most notably as it provides the base for inter-island ferry services. A day trip to this quaint seaside town will allow you to explore the Marlborough region, and get up close and personal to the Marlborough Sounds. If you have enough time in Picton, then we highly recommend you look at going on the scenic float plane service or booking a dolphin watch experience. At just under 30 minutes' drive from Blenheim to Picton, there's no rush to get up early – enjoy the drive, and spend some time exploring Picton on foot.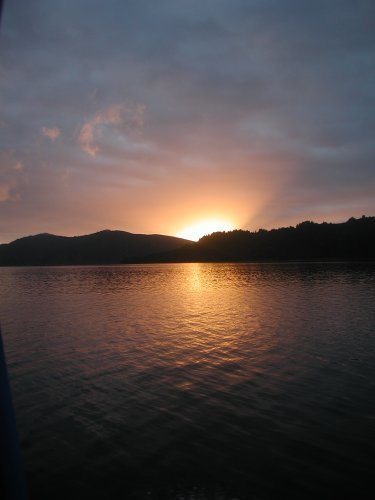 Blenheim To Nelson
If you're looking for a more substantial Blenheim day trip, then you won't want to miss out on the enjoyable drive to Nelson. Famed for its sunny climate and artisan arts and crafts culture, Nelson is a visitors paradise. The drive from Blenheim to Nelson will only take you 1.5 hours, and you will enjoy a diverse array of scenery along the way. Although we recommend you spend at least a couple of days in Nelson, if you're pressed for time then Blenheim to Nelson is definitely a manageable day trip.