Christchurch Day Trips & Scenic Drives
With your trusty rental car from NZ Rent A Car, you can enjoy one (or more) of the many Christchurch day trips and scenic drives that the region has to offer. Our experts have put together a useful guide to some of the most essential scenic drives and day trips in Christchurch:

Hanmer Springs
One of the most perennially popular Christchurch day trips is Hanmer Springs. Located in North Canterbury, and only 1.5 hours' drive away, Hanmer Springs is considered one of the best tourist destinations in the country (although it's equally popular with Kiwis alike). Famed for its world-class thermal hot pools, Hanmer Springs also has a number of other excellent attractions. Golf, mountain biking, hiking, and bungee jumping are just some of the things you can enjoy when visiting the village.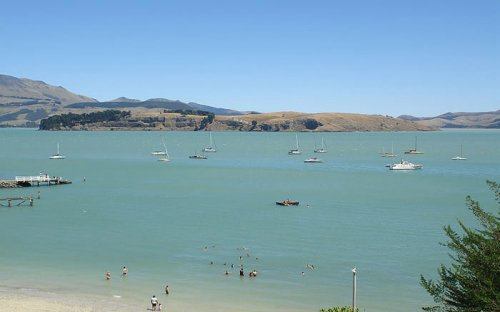 Little River
Just over thirty minutes' drive from Christchurch is the small village of Little River. Popular as a stopover on the way to Banks Peninsula, Little River is worth a visit in its own right. With a great cafe and store selling excellent food and drink, as well as artworks from local craftspeople, Little River is an ideal destination for a day trip.
Akaroa
One of the best scenic drives in Christchurch is the road from the city to Akaroa on Banks Peninsula. This quaint seaside town was initially founded by French settlers, and has become a popular visitor destination ever since. The population of Akaroa in the summer, especially now that cruise ships are visiting the area in massive numbers with Lyttelton Harbour still undergoing earthquake repairs.
Popular visitor attractions in Akaroa include dolphin watching (and swimming with the dolphins), kayaking in the sheltered harbour, shopping in the range of boutique stores, and enjoying the charming atmosphere of the town.
The road to Akaroa will take you just over an hour to drive, and is reasonably easy going. However, there are some twists and turns when going over the Banks Peninsula hills; if you or any of your passengers are prone to car sickness, then bear this in mind.

Methven
Methven comes alive in the winter months, and is a hub of activity due to its proximity to Mt Hutt, one of the South Island's premier ski fields. If you're visiting New Zealand in winter, then you need to sample the brilliant skiing and snowboarding on offer, and Methven can provide the ideal base from which to do so. At around an hour's drive from Christchurch through some of the most scenic views of the Canterbury Plains, Methven makes for an excellent day trip destination.