Free Things To Do In Christchurch
Christchurch is blessed with a diverse range of activities, attractions, and must-see sights. And the best part is that you don't need to spend huge sums of money to have a great time in the city. On this page you'll find a guide to some of the best free things to do in Christchurch.
Christchurch Botanic Gardens & Hagley Park
Christchurch is known as the 'Garden City' because of its world-class botanic gardens and central park (Hagley Park). You can wander the gardens and discover many species of flora. There are themed areas in the Botanic Gardens, including a herb garden and rose garden. The surrounding Hagley Park is a popular haunt for recreational runners, as well as rugby, cricket, soccer, and netball teams. You can enjoy a leisurely stroll around the park, or put your running shoes on and get some exercise in while enjoying one of the Christchurch's most famous attractions.
Re:Start Container Mall
The devastating earthquakes of 2010/2011 destroyed much of the once-vibrant inner city shopping in Christchurch. However, some clever entrepreneurs came together and developed a vision for boutique shopping that has since become one of the most popular highlights of the Christchurch cityscape. The Re:Start project is a shopping mall created entirely from painted shipping containers. With a diverse range of over 50 retailers, from fashion to food and everything inbetween, the Re:Start Container Mall is worth visiting even if you don't want to do any shopping!
Canterbury Museum
One of the most popular free things to do in Christchurch has always been the Canterbury Museum. Located just outside the Botanic Gardens, the Canterbury Museum is full of interesting exhibits. First opened in 1882, the museum has held an important role in the life of Christchurch ever since. Popular exhibits include natural world items, and traditional Maori "taonga" (treasures).
Sumner Beach & Taylor's Mistake
If you're visiting Christchurch during the warmer summer months, then one of the most unmissable experiences (that won't cost you a penny beyond some fuel in your tank) is a trip to Sumner Beach or the slightly further-flung Taylor's Mistake. These popular beaches offer something for everybody, from surfing to relaxing in the sand and soaking up some sun. Both beaches are patrolled in the summer by lifeguards, so ensure that you swim between the flags to stay safe. Sumner village features plenty of interesting shops and cafes, so you'll be able to spend the whole day out there without leaving.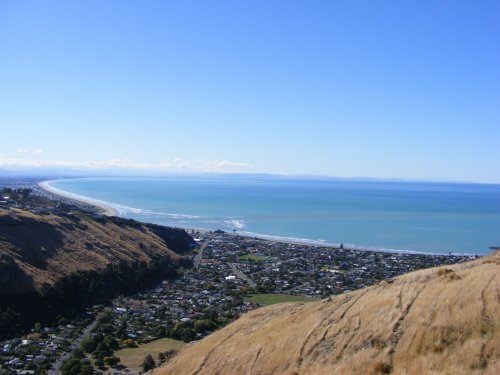 Port Hills
A visit to the Port Hills is a real treat, and won't cost you anything at all. Littered with picturesque walking tracks and bike trails, the Port Hills are popular with visitors and locals alike. Drive up to the Sign of the Kiwi, park your car, and then enjoy unrivaled views of Christchurch city and the Canterbury plains, as well as fresh air and sunshine.