New Zealand Rental Car Travel Itineraries
Thanks to its compactness, driving through New Zealand is easy with a rental car, giving you the freedom to explore the sights and activities on offer at your own pace. However, with so much to see and do you might be wondering where to start or can't decide on the best places to visit.
New Zealand Rent A Car is a nationwide network of independent car hire companies so every branch is run by locals who really know their own backyards. We can offer you insight into the best places to visit, whether you're hitting the tourist trail or looking for some hidden gems off the beaten track. We've put together a series of travel itineraries to help you get started. So what are you waiting for? Find an itinerary that inspires you and take your rental car on a road trip to explore our glorious country at your leisure.
NZ Travel Map
Simply click on a location below to view a travel itinerary: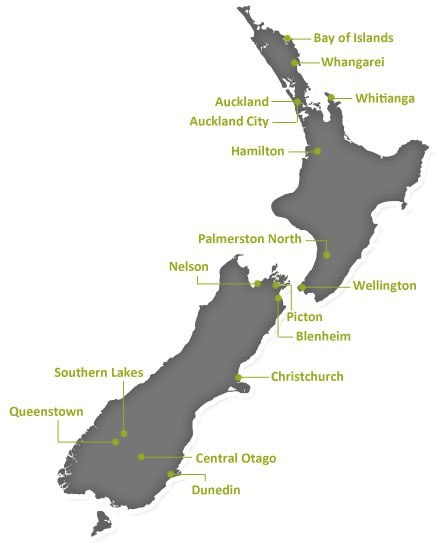 New Zealand Travel & Transport
Getting around New Zealand is easy with a rental car and there are plenty of options for you to choose from.
NZ Rent A Car has car rental locations throughout New Zealand, offering a wide choice of reliable and affordable rental cars to suit all budgets.
Explore New Zealand at your leisure with handy rental car travel itineraries from NZ Rent A Car.