Greymouth Rental Car Activities
Diverse Forests
Explore the top tourist attractions and activities in Greymouth by rental car and set your own sightseeing timetable.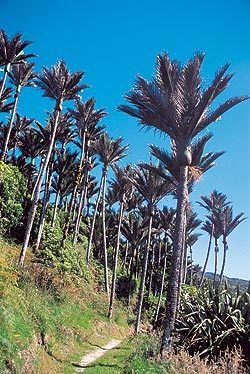 Coast Scenery, Greymouth, South Island, New Zealand
Scenery on the West Coast ranges from sub-tropical coasts to deep misty rainforests, meaning that however far you drive in your rental car you are sure to discover a huge range of vistas and uniquely stunning places. Enjoy these ancient forests and landscapes by treating them with respect, taking only photographs and leaving only footprints.
Greymouth Travel
Need transportation to make the most of the area? View our full range of affordable Greymouth rental cars and explore the best of Greymouth at your own pace.
Check out our blog for more New Zealand travel and holiday advice.
Back to Greymouth Photograph Gallery
Explore Greymouth at your leisure in an affordable rental car from NZ Rent A Car.