Top 10 Towns Of The West Coast
On New Zealand's rugged West Coast of the South Island from Karamea to Haast there are plenty of things to do, interesting little towns, iconic landmarks and great places to visit . Take a day trip, make a whole holiday out of it or turn it into an epic New Zealand road trip and enjoy some of the best of the West Coast along the way.
Need to know where to stop and what not to miss? Read on for a run down on the best little towns on the West Coast.
1. Karamea
About as far north on the West Coast as you can drive, Karamea is roughly 3 hours from Greymouth heading north. The scenic journey takes you along the coast and on through the villages of Granity, Mokihinui and Little Wanganui. Enjoy the best of the rugged coastline along the way finishing up at the edge of the Kahurangi National Park.
2. Westport
Situated near the mouth of the Buller River, Westport has a population of around 4000 people. The town's coal mining history is well represented in its heritage and arts; check out the Coaltown Museum or take a self-guided walk full of historical buildings and street views.
Jet boating, rafting, caving and horse trekking are popular activities in and around Westport as well as coal mine tours.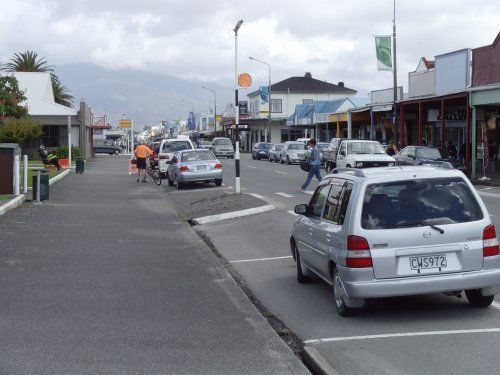 3. Punakaiki
Stopping by Punakaiki is one of the most popular things to do on the West Coast. An easily accessible walkway lined with native trees leads to the impressive layered limestone rock formations shaped over hundreds of years by the crashing waves.
At high tide the waves crashing into the rocks force water into 'blowholes' causing shooting streams of salty sea water high into the air.
4. Barrytown
Between Punakaiki and Greymouth, Barrytown is situated on an expansive fertile plain between mountains and sea and is a perfect location for an extended "away from it all" break. The area has many retreat-type accommodation facilities suitable for families or for a romantic escape.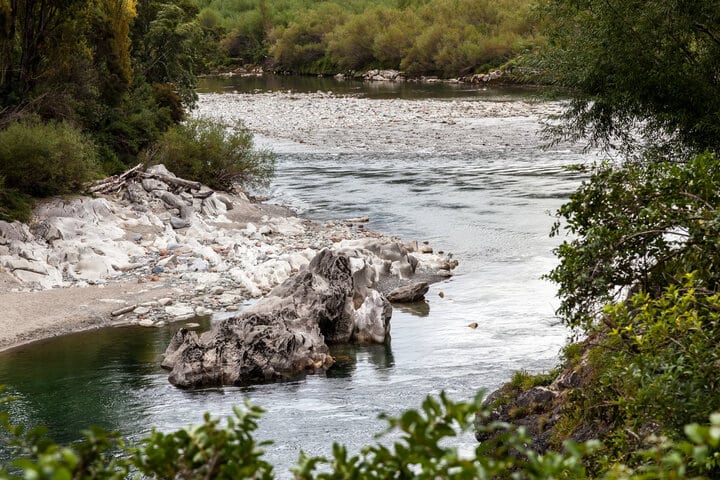 5. Greymouth
The largest town and the commercial hub of the West Coast, Greymouth is conveniently centrally located and is a great base for exploring the West Coast and all it has to offer. Built on the back of mining and forestry industries the now heavily tourist orientated town has a population nearing 10,000 people.
The popular Tranz Apline train stops at Greymouth after travelling on from Christchurch and through the Alps via Arthurs Pass. The town is known for its wide array of outdoor adventure activities and it is home to the historic Monteiths Brewery.
6. Hokitika
At a resident population of around 3000 people Hokitika is home to the region's main airport providing daily flights to Christchurch. Known for its creative and artistic vibe Hokitika is home to many artisans who work with local greenstone, Paua shells, different timbers and gold all sourced locally.
The National Kiwi Centre is located at Hokitika and has live kiwi, tuatara and giant eels on display or you can carve your own greenstone pendant with local carvers Bonz 'N' Stonz.
7. Ruatapu
Just below Hokitika is the small township of Ruatapu. Located on the coastline between Hokitika and the settlement of Ross, Ruatapu is the perfect place to stop for a spot of lunch or tea during your West Coast road trip.
Lake Mahinapua is nearby along with the West Coast Treetop Walk & Café for those who would like to take a walk – 20 metres up in the air! Ruatapu is the half way point between Karamea and Haast.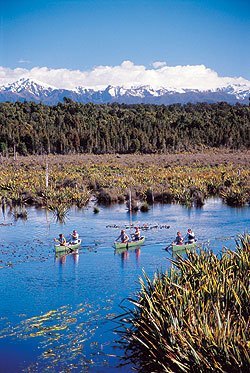 8. Whataroa
Visiting the rare White Heron (Kotoku) nesting site at Whataroa is top of the list for most people when visiting this little settlement. Guided tours to the nesting site are by boat only and take you deep into the beautiful Waitangiroto Nature Reserve.
Whataroa is roughly 1 hour and 40 minutes' drive from Greymouth and is approximately the half way point between Greymouth and Haast.
9. Franz Joseph
Visiting the West Coast glaciers is on many tourists bucket lists when coming to New Zealand and Franz Joseph is the place to do it. The good news is you can tick both glaciers off on your trip down the West Coast – the Fox Glacier and Franz Joseph Glacier are both within 25 minutes' drive of each other.
The township of Franz Joseph is fairly active all year round thanks to the constant supply of visitors to the area. You will find a good array of shops, accommodation and restaurants and plenty of room for adventure, see here for more fun things to do in Franz Joseph.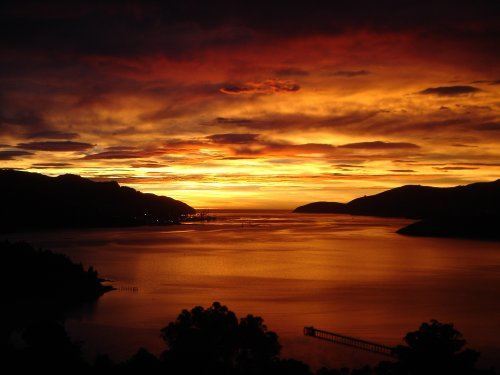 10. Haast
Right next door to Mount Aspiring National Park, Haast is an outdoor enthusiast's paradise. Think fishing, hiking, boating and hunting and if Whitebait is your thing then you've come to the right place! You can't go far without finding somewhere that will happily serve you a delicious Whitebait Patty.
Take a look through the World Heritage Information Centre for a wealth of information on the region's history, geography, flora and fauna.
Taking a road trip along New Zealand's West Coast is the perfect way to immerse yourself in the more remote and ruggedly beautiful areas of New Zealand. Experience the pristine rainforest and stunning wind swept coastlines of the West Coast in a reliable rental car from NZ Rent A Car today.
Greymouth Travel
Need transportation to make the most of the area? View our full range of affordable Greymouth rental cars and explore the best of Greymouth at your own pace.
Check out our blog for more New Zealand travel and holiday advice.
Back to Greymouth Photograph Gallery
Explore Greymouth at your leisure in an affordable rental car from NZ Rent A Car.