Greymouth Rental Car Activities
West Coasters
Explore the top tourist attractions and activities in Greymouth by rental car and set your own sightseeing timetable.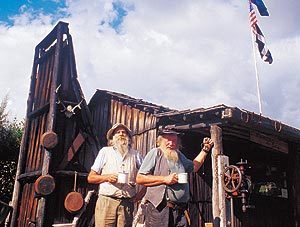 Coasters
The folks of the West Coast are as distinctive as the geography itself. Local museums along the coastline document the hard labours in the pursuit of gold and coal that powered the local economy in the 19th and early 20th Century, resulting in taciturn, hardworking but friendly people that inhabit the area today.
Greymouth Travel
Need transportation to make the most of the area? View our full range of affordable Greymouth rental cars and explore the best of Greymouth at your own pace.
Check out our blog for more New Zealand travel and holiday advice.
Back to Greymouth Photograph Gallery
Explore Greymouth at your leisure in an affordable rental car from NZ Rent A Car.