Nelson Lakes
The Nelson Lakes region provides outdoor enthusiasts with what is essentially a natural adventure playground. Visitors are treated to superb hiking, tramping, kayaking, skiing, bird watching, snowshoeing, walking, fishing, wildlife appreciation, camping, mountain biking and water sports opportunities all within easy driving distance from Nelson, Blenheim, Hanmer Springs and even Christchurch.
The area is centered around extensively protected bush land encompassing wild native beech forest, stunning clear lakes and rugged mountain peaks, with many townships and scenic camping grounds to stay at exploring by rental car is easy.
Nelson Lakes National Park
At the very heart of the Nelson Lakes district lays the protected Nelson Lakes National Park. Covering an impressive 102,000 hectares, the sprawling native beech forest, rugged alpine landscapes and multitude of lakes along with a wide range of beautiful New Zealand birds make this top of the list for many outdoor adventure seekers when visiting New Zealand.
There are many activities to partake in, ranging from kayaking and swimming on the lakes in summer through to skiing the Rainbow Ski Area at St Arnaud during winter along with Department of Conservation maintained walkways and tracks.
If wishing to camp within the Nelson Lakes National Park you are in luck, the Park is home to around twenty Department of Conservation (DOC) huts with facilities ranging from very basic (there is the need to be self-sufficient, but it is free) through to "serviced" (meaning they will contain toilets, running water, cooking facilities, hot showers and rubbish collection but there will be fees charged).
Lake Rotoiti And Lake Rotoroa
Surrounded by steep mountain ranges and native beech forests the two largest glacial lakes in the Nelson Lakes National Park are Lake Rotoiti and Lake Rotoroa. Accessed from St Arnaud-Kawatiri State Highway (63), Lake Rotoiti is perfect for water sports and swimming with a dedicated water ski lane, swimming raft and several boat jetties. There are two substantial camp grounds located on its shores offering powered and unpowered sites.
Lake Rotoroa is the designated "wilderness lake", offering travellers a quiet, peaceful wilderness experience. With access along Howard Valley Road, off State Highway 63 near St Arnaud, or Mangles Valley Road near Murchison, Lake Rotoroa provides access for hikers along the northeast side of the lake, with the option of a water taxi ferry to and from the tracks at the head of the lake. A small basic campground is located next to the lake.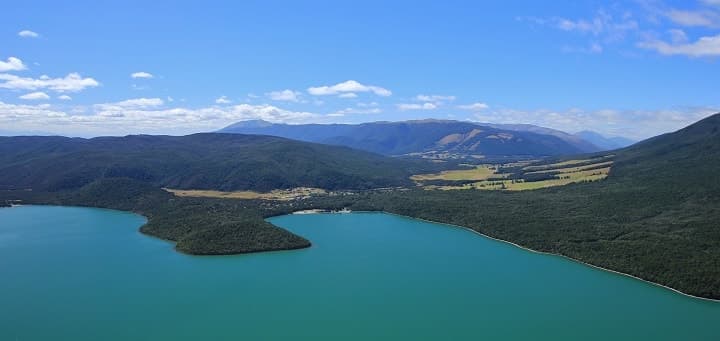 Murchison
A popular Nelson to West Coast pit stop, Murchison caters for both the adventurous and the weary. Its close proximity to various lakes and rivers has led to a reputation for white water adventure and some of the world's best fly fishing opportunities.
St Arnaud
The charming lakeside village of St Arnaud is the perfect base from which to explore the Nelson Lakes region either for its beautiful scenic wonders or for winter skiing at the Rainbow ski field. Renowned for the incredible surrounding scenery, St Arnaud has a general store with postal services, petrol station, camping facilities, motels, chalets and a local restaurant/café along with a water taxi service operating from a jetty at the northern end of Lake Rotoiti.
Things To Do In Nelson Lakes National Park
Enjoy Walking Hiking Or Tramping. Home to the northern tip of the Southern Alps, the Nelson lakes National park boasts a large number of extended walks, tramps and hiking and mountain biking choices to suit all abilities. Tracks range from both the lakeside and more challenging alpine levels, with the most popular long-distance tramp is the Travers-Sabine Circuit.
Get Out On The Water. The beautiful alpine lakes that the park is named after, namely Lake Rotoiti and Rotoroa provide superb boating and water sports options along with guided tours offering the chance to learn a little about the cultural heritage of the area. Visitors to the Blue Lake will discover "the clearest natural freshwater in the world".
Go Fishing. Considered an "anglers paradise", the Nelson Lakes district provides legendary trout fishing opportunities for every one from fishing enthusiasts through to the novice. Many of the local streams and rivers and of course the lakes are easily accessible by road in your rental car.
Hit The Slopes. Located over on the eastern side of the St Arnaud range, about a 40 minute drive just outside the borders of the Nelson Lakes National Park you will find the Rainbow Ski Area. A little off the beaten track, the ski field offers varied terrain and is popular with both snowboarders and skiers alike. The majority of the terrain is considered to be at an intermediate level, however there are areas for beginners and the more advanced. Full ski and equipment rental services are provided on site.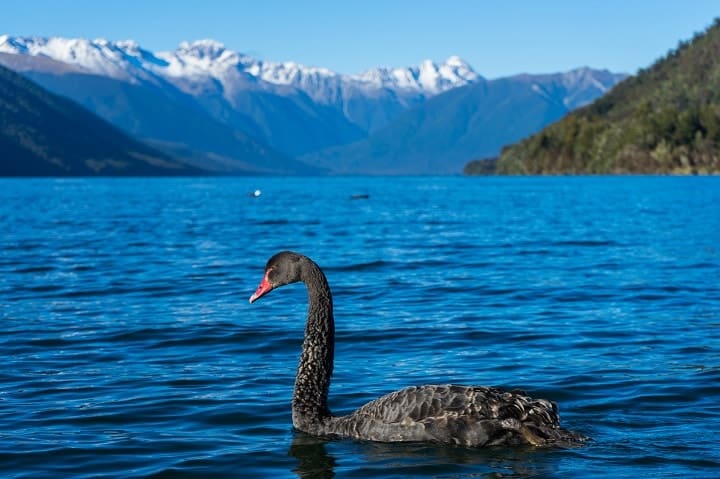 It is important to expect increased travel times over the winter months due to potentially hazardous road conditions and it is recommended to consider hiring a 4WD vehicle especially if planning on heading up to the Rainbow Ski Area. Enjoy your stay and remember to leave no trace of your presence in this beautiful New Zealand countryside.
Nelson Travel
Need transportation to make the most of the area? View our full range of affordable Nelson rental cars and explore the best of Nelson at your own pace.
Check out our blog for more New Zealand travel and holiday advice.
Back to Nelson Photograph Gallery
Explore Nelson at your leisure in an affordable rental car from NZ Rent A Car.