Nelson Winemaking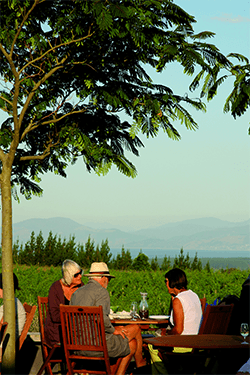 Nestled in the top of the South Island, Nelson is home to a number of boutique winemakers and wineries that you can easily explore the majority of in a day or two.
The sunny beaches and coastlines give way to sprawling fields and hills that are perfect for grape growing and harvesting, and a large part of the local economy depends on the production of fresh wine along with other gourmet foods.
The Stats
The fertile plains have long attracted farmers of all kinds, and these days the region is well known for the quality of grape it produces and unique character of the wine.
There are around 880 hectares of grape vines planted in Nelson, and you'll see them as you drive your way through the golden rolling hills. This represents 2.5% of all grape vines in New Zealand, so while it's not the largest winemaking area it's still put its own unique stamp on the industry.
What Wine Varieties Are Made Here?
The majority of grapes are Sauvignon Blanc, which is the wine Nelson is most known for. Following this, Pinot Noir and Chardonnay make up the bulk of the crop.
With so many hours of sunshine (amongst the highest in the country) and mountains in the south west protecting them from cold, the grapes are able to grow fast and sweet. Wine critics from around the world have commented on the quality and properties of Nelson grown grapes.
Nelson Wineries
The wineries are very picturesque, often original homestead buildings, or constructed in the style of one. Many offer tours as well as tasting, so you can learn about the process and difficulties of winemaking as well as getting to sample the finished products for yourself.
Some also offer a dining experience, perfect for getting a chance to have the fresh local cuisine improved by the wine. It's a great way to see the region in general, touring you through broad plains, hills, coastal regions and pockets of native bush. Talk to the team at the New Zealand Rent A Car branch in Nelson City if you'd like help planning your winery tour.
Nelson's winemaking has a unique flavour that accompanies the artistic, foodie culture of the region. Wines are an excellent gift or souvenir to take with you, or enjoy yourself along with the other culinary specialties found at the farmer's market or at local farms.