Premium Compact Hybrid
Premium Compact Hybrid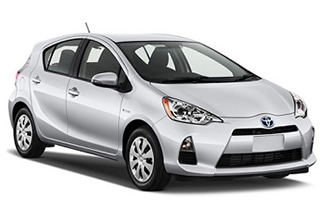 Toyota Prius C Hybrid or similar
Roomy and comfortable
Modern features including bluetooth
Fuel efficient
Experience efficiency and innovation when you Rent a Toyota Aqua. With its Hybrid system complete with gasoline engine and a clean, quiet electric motor, you'll enjoy an EPA rating that's not only a big relief on your wallet, but the environment as well.
So what are you waiting for? Get a quick quote or book online now!
View the rest of our New Zealand rental car fleet.
For affordable New Zealand minibus rental choose a 12 seater from NZ Rent A Car.