Bay of Islands Rental Car Travel Itinerary
The Bay of Islands is located in the Northland region at the top of New Zealand's North Island. This popular destination offers stunning scenery for you to explore, best experienced at your own pace with a rental car. Take a look at the places we've outlined in our travel guide below – they are well worth a visit!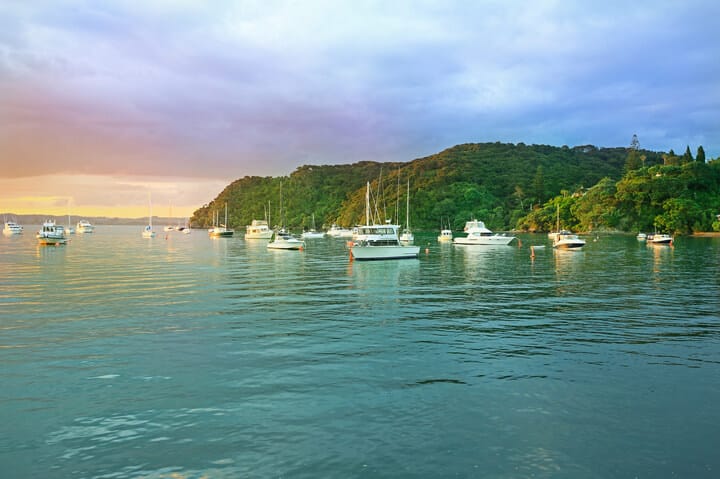 Day 1
Lets catch the ferry!
Take the ferry from Paihia across to Russell, where you can explore many historic buildings, such as the Christ's Church, Pompallier House and Russell Museum.
Hike up Flagstaff (Maiki) Hill, where you can learn of its history, and how Maori chief Hone Heke cut down four previous flagstaffs in protest.
Drive back to Paihia and walk to Waitangi across the beachfront. The Shipwreck museum here doubles as a great cafe for lunch or just afternoon tea.
Continue on to explore the marae (meeting house), waka (canoe) and grounds at the Waitangi Treaty House.
Head back to Russell for dinner at the atmospheric Duke of Marlborough Hotel – the first hotel in New Zealand to receive a licence.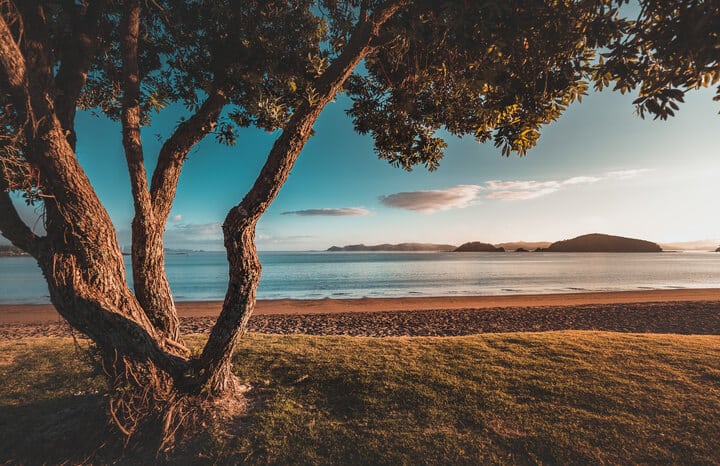 Day 2
Its out on the water we go today, and dolphins are on the must-see list!
To get up close and personal with the dolphins we need to get out onto the water. Choose from full or half day tours. Try Fullers Great Sights – Dolphin Eco Experience, Explore – Dolphin Discovery or Carino Sailing & Dolphins for the best operators in Russell.
Expect to see dolphins in their wild and natural environment, and a diverse range of other marine life along the way. Choose to view the dolphins from the boat or swim in the water with them.
Head back to Paihia and enjoy some late afternoon shopping at the Cabbage Tree – an award-winning outlet. Find unique New Zealand products including bone and jade carvings, kauri and rimu bowls, handblown and fused glass, ceramics and jewellery plus much more.
Day 3
It's time to get active and explore a little deeper…
Try Paihia Dive for an epic diving adventure. Paihia is one of the best places to dive in New Zealand and you can even go check out the famous wreck of the Rainbow Warrior. You must be a certified diver to dive the wreck.
If diving isn't your thing how about kayaking or fishing? Coastal Kayakers and Bay of Islands Kayaking are two excellent kayak tour operators or for a fishing charter try the guys down at Blus Sea Charters or Days Out Fishing Charters.
There is much to explore in and around the sheltered waters of the Waikare Inlet and many many beautiful Bays to stop off for a picnic lunch.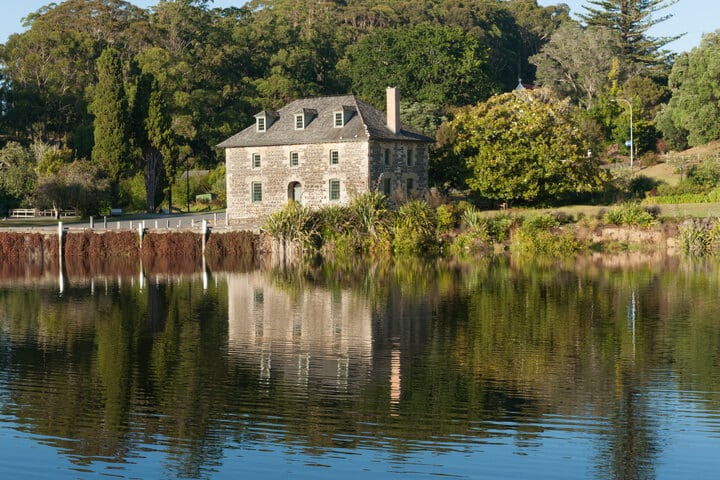 Day 4
Taking a mini roadie – type Kerikeri into your GPS guidance system and away we go!
At just 30 minutes from Paihia, Kerikeri is perfect for a bit of art and craft. Visit the Kerikeri historic basin, home to Kemp House, New Zealand's oldest house. You'll also find the Stone Store and Rewa's Village here.
Just 2 kilometres walk upstream from the Basin are the spectacular 20m Kerikeri (Rainbow) Falls, well worth a look.
Stop for lunch at the Cafe Zest & the Waffle Room back in Kerikeri – you wont be dissapointed.
For the rest of the afternoon, enjoy the various arts and crafts stores and sample the region's produce at one of the many fruit stalls along the roadside.
Day 5
Time for a bit of Island hopping.
Urupukapuka Island is the largest Island in the Bay of Islands, and is home to a wide array of native wildlife and beautiful clear waters perfect for diving.
The Island is approximately 200 hectares of predominantly forest cover with about a third grazed as farmland. There are several archaeological sites which can be viewed when taking the signposted walk.
Getting to Urupukapuka Island is easy, regular Water Taxi services run during the summer months as well as the usual Ferry option.
Spend the day enjoying the walks, beautiful bays and beaches – don't forget the sunscreen!
Day 6
Ever heard of the 'Hole in the Rock'?
The Bay of Islands Hole in the Rock is a popular tour destination for many visitors to the region, it is located on Piercy Island, right out at Cape Brett.
Book a tour with one of these great operators and spend a day exploring the Islands of the Bay of Islands. Some will offer stop offs at secluded beaches, some offer the speedy approach and others a more sedate style of travel – whatever your preference there is something to suit everyone.
Day 7
The Bay of Islands isn't just about the water you know, on this last day we are hitting the trails!
The Mountain Biking trails that is. The Waitangi Mountain Bike Park is an amazing resource for all ages – all just 10 minutes drive from Paihia. The Park currently has over 40 km of well built trails suitable for all ages and abilities.
The trails have a variety of terrain including fast flowing berms, rollers and jumps, along with some great downhill runs. Grade 2 and 3 runs are available as well as runs for more advanced riders.
Pack a backpack with snacks and water, hire your bikes from Paihia and grab a trail map from the Bay of Islands iSITE Visitor Information Centre at Paihia Wharf and get out there!
Bay of Islands Travel
Getting around the Bay of Islands is easy with a rental car and there are plenty of options for you to choose from.
NZ Rent A Car has car rental locations throughout New Zealand, including a handy Whangarei car rental depot, offering a wide range of reliable affordable rental cars to suit all budgets.
Check out our Blog for more travel tips and ideas:
Explore the Bay of Islands at your own pace with low cost car rental from New Zealand Rent A Car.