Things To Do In Nelson
Nestled at the top of New Zealand's South Island on the eastern shores of Tasman Bay lays the iconic city of Nelson. Famous for its sunny weather, sandy beaches and beautiful coastal surroundings, Nelson's central location and compact geography makes it a popular destination for local and international travelers.
Attractions ranging from adventure to art will occupy your days. The city is home to a number of historic buildings, a vibrant arts, crafts and musical scene, as well as a number of museums and reserves and national parks. Most activities are within easy driving distance of the central city and a fully operational local airport makes connecting with other areas of New Zealand a breeze.
Read on for our recommendations on the best things to do in Nelson, the top 5 attractions in Nelson city, a selection of the best action packed activities in Nelson, the places to be for the best arts and crafts and our top three Nelson day trips.
Best Things To Do In The Nelson Region
There are some things that fall in to the category of must-do when visiting every town and city in New Zealand. Nelson just happens to be overflowing with must-do attractions and activities making it hard to narrow it down when time is limited. To give you a helping hand here are our top picks for the very best things to do in the Nelson region.
Visit Abel Tasman National Park
Famous for its lush native forests, beautiful clear waters, blue skies, and golden sands, the Abel Tasman National Park is the country's smallest national park, but what it lacks in size it certainly makes up for in wildlife, activities and attractions. Some of the most popular activities in the Abel Tasman National Park include walking the Abel Tasman Coast Track (a 3-5 day tramp) sea kayaking and mountain biking.
The drive from Nelson takes around an hour, the park entrance lies just beyond the small settlement of Marahau. Make the most of this national treasure right on Nelson's doorstep and enjoy dozens of walks, scenic day trips, sightseeing and water based activities today.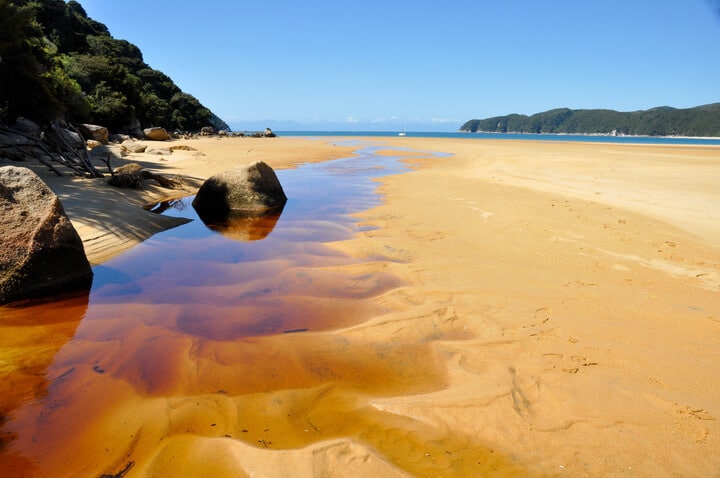 Take A Vineyard Tour
The sunny weather and warm temperatures of the upper South Island make it perfect wine country; there are a multitude of superb vineyards open for tours, tastings and some even have their own cafés or restaurants. Some of the more well known wineries in the Nelson region are Fossil Ridge Wines, Neudorf Vineyard, Milcrest Estate and Kaimira Wines.
Rent a car in Nelson and make your way around your favourites on a warm summer's afternoon, what better way to relax with your friends and family and enjoy some of New Zealand's finest wines.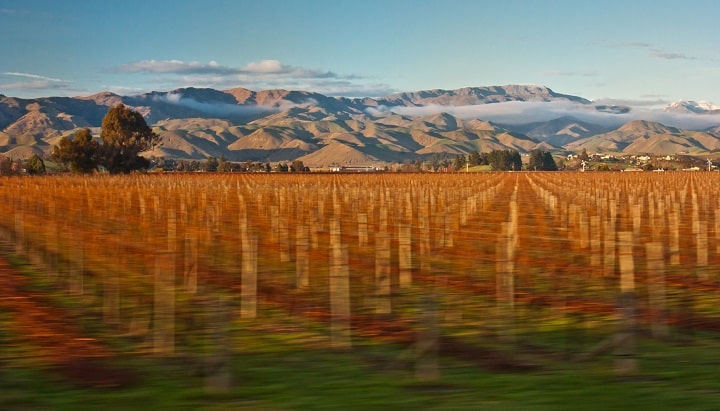 Get In Some Art Appreciation
Arts and culture are a huge part of what makes Nelson unique, a vast collection of artists, painters, sculptors, potters, glass blowers, jewellers, actors, writers and creators populate the area often drawing inspiration from Nelson's distinctive landscape features.
With so many great options it can be hard to choose, but definitely worth a look is the World of WearableArt and Classic Car Museum, with a café, gallery and shop there is a little bit of something for everyone. Explore a gallery packed with some of the most iconic motor vehicles ever produced, and then be amazed by a huge collection of fantastic works of wearable art.
Or take a look around the Suter Art Gallery, home to a range of works from local, domestic and international artists, as well as a cafe and theatre. Both options are an excellent way to sample some of the region's artistic and creative talent, or see below for more on arts and crafts in Nelson.
Make The Most Of Farewell Spit
Known for its beautiful golden sands, diverse wildlife and great fishing opportunities, Farewell Spit is an excellent day trip destination. From Nelson it is roughly a two and a half hour very scenic drive through parts of the Abel Tasman National Park.
Guided eco-tours are the best way to gain insight into the unique ecology of this remote 35 km stretch of sand. This ensures minimal environmental impact while allowing visitors to fully appreciate the importance of preserving such a treasure. Also an internationally recognised bird sanctuary, Farewell Spit offers excellent bird spotting opportunities.
Enjoy The Outdoors!
Let's see…hiking, swimming, kayaking, rafting, jet boating, horse riding and quad bike riding are just some of the outdoor activities you will find in the beautiful Nelson region. Don't have enough time to do them all?
A guided trip is a great way to sample a few of the amazing activities without having to worry about timing or organising. Cable Bay Adventure Park provide tailored options where they can put together a great morning, afternoon, or full day of adventure activities especially for you. Want to mix it up and freestyle it a little more? See below for more ideas on getting outdoors in Nelson.
Top 5 Attractions In Nelson City
Short on time or want to stay close to the city? No problem, the city of Nelson is full of great things to do – all within easy walking distance. Here are what we think are the best things to do in and around Nelson city.
1. Founders Heritage Park
Interested in learning more about the history of the Nelson region and how life was lived back in the early colonial days of New Zealand? The Founders Heritage Park offers an easy to reach day out for the whole family.
The Heritage Park features the usual historical displays, well-preserved buildings, and themed shops that will help transport you back to a bygone era. Explore Nelson's rich heritage and learn more about this unique region of New Zealand just a four minute drive from central Nelson located on Atawhai Drive.
2. Theatre Royal Nelson
Constructed in 1878, the Theatre Royal in Nelson is one of the oldest wooden theatres in the Southern Hemisphere. Having reopened in 2010 after an extensive fundraising and restoration process, (many seats in the theatre are now privately sponsored) the Theatre Royal now plays host to an eclectic mix of shows and live performances.
The Theatre is situated on Rutherford Street, in central Nelson. Show times will vary and tickets can be purchased online. Check the official website to see what's on when you are in town, and enjoy some great theatre!
3. The Nelson Market
Held every Saturday from 8 am to 1 pm in Montgomery Square on Bridge Street, the Nelson Market showcases exceptional regional produce, from organic fruit and vegetables through to arts and crafts. Support local artisans and farmers and pick up something delicious for lunch or dinner.
If you can't make the Saturday market, in the same location every Sunday is Monty's Sunday Market. A must for fans of pre-loved clothing, tools, books, antiques, collectibles, homewares, toys, retro items and imported goods.
4. Queens Gardens
Take in the splendid beauty of the Queens Gardens and enjoy a peaceful afternoon among the grounds of this Victorian styled garden park. Look out for the Cupid Fountain, the Boer War Memorial, the steel sculpture known as the Sentinel and the Water Wheel.
For a more intimate feel, check out the Huangshi Chinese Garden. First opened in 2007 the Huangshi garden is situated in the grounds of the Queens Gardens and offers a unique taste of China right in the heart of Nelson.
Queens Gardens are accessible from Bridge Street, Tasman Street or Hardy Street just five minutes' drive from central Nelson. The Suter Art Gallery is also located within its grounds.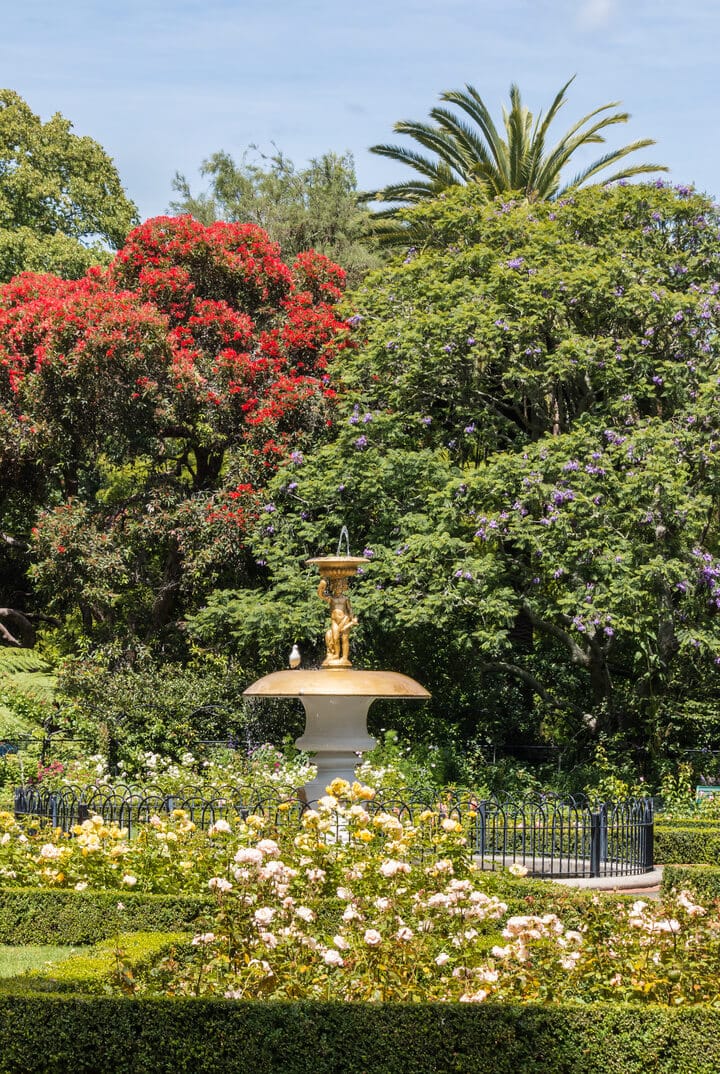 5. Christ Church Cathedral
Standing proudly atop Church Hill, Nelson's Christ Church Cathedral is one of the most iconic landmarks in Nelson city. Originating from as early as 1842, parish services have been held on the site ever since.
The current building is an impressive architectural sight with three prominent archways dominating the exterior and beautiful high ceilings and stained glass windows featuring internally. The Cathedral is well worth a visit if you have the time, regular services are still held within its walls, with Sunday being its busiest day.
The Christ Church Cathedral is right in the heart of Nelson city in what is known as Trafalgar Square and is easily accessible on foot.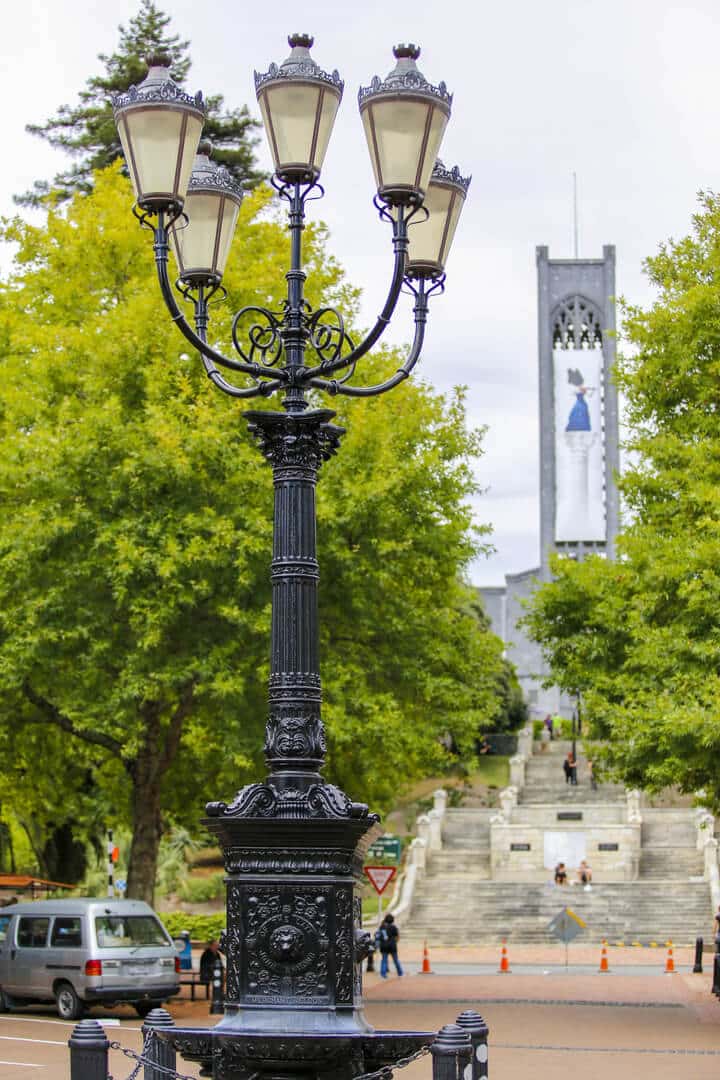 Action Packed Activities In Nelson
Like to get active on your holidays? Nelson has a great range of activities perfect for the active-relaxers out there. Choose from al the usual Kiwi stuff like horse riding, mountain biking, stand up paddle boarding, surfing, hiking the wide range of tracks and trails and much much more.
Horse Riding With Baton Run Horse Treks
Baton Run Horse Treks offer personalised small-group back country horse treks for all abilities. Baton Run farm provides over two thousand hectares to explore and enjoy, throw in some river crossings, sheep and cattle mustering and even overnight options and you have yourself an epic New Zealand horse riding adventure.
Horse treks range from ½ day treks up to two or three days with full catering available. Riders must be over the age of 12 and weigh less than 85 kg.
Kayaking With Cable Bay Kayaks
Sheltered Bays, crystal clear waters and an abundance of scenic reserves make kayaking a popular activity for visitors to the Nelson region. Whether you are experienced, hire a kayak and go it alone or take a kayaking tour there are plenty of options for everyone.
Cable Bay Kayaks offer full or half day tours taking in the ample marine life, islands, caves and rock formations of Cable Bay. Kayakers also get the opportunity to snorkel or swim in the waters around nearby Pepin Island. Cable Bay is known for its safe sheltered waters, with Pepin Island forming a barrier between the open ocean and the shores of the Bay.
Need a sea kayak lesson to learn the basics or brush up on those skills? Cable Bay Kayaks also run introductory one day sea kayaking courses.
Scenic Ferry Trips With 'The Ferry'
Slow it down a little with a relaxing scenic ferry ride around Nelson Harbour, the Port of Nelson and the calm waters of Nelson Haven. Visit the unusual naturally formed of 'Boulder Bank', tour the Harbour, head out to Haulshore Island for a picnic or climb to the top of the historic Boulder Bank Lighthouse.
The Ferry operates on a per booking basis and is weather dependent. They do not offer scheduled departure times, check the website for more information on pricing and how to book.
Mountain Biking With Trail Journeys Nelson
Hiring a bike is one of the best things to do not only in Nelson but all over New Zealand. Mountain biking takes you places not normally visited by walkers and sightseers, or accessible by roads.
Whatever your ability or fitness Nelson has the mountain biking experience for you. From gentle coastal rides near Tahunanui Beach, through to adventurous rides on the Dun Mountain Bike Trail Nelson has it all.
Hire your own bike and hit the trails or take a mountain biking tour with one of the bike tour companies located in Nelson. The team at Trail Journeys Nelson are a great place to start, choose from single day or multiday tours, or add your own touch and personalise the tour.
Swimming At Tahunanui Beach
No visit to Nelson is complete without getting your feet wet at one of the picture perfect beaches along its iconic coastline. Tahunanui Beach is the perfect place to swim, walk or just relax, all just ten minutes from the city centre.
Considered relatively safe for swimming due to its long slow decline into the sheltered waters, Tahunanui is always popular during the summer months. A playground, beach reserve, Hydroslide Fun Park, Natureland Wildlife Sanctuary, Model Railway and Petanque Courts complete the picture making it the perfect destination for a morning, afternoon or whole day of fun in the sun.
Hiking The Cable Bay Walkway
Heading north east from Nelson along the coast to Glenduan (roughly 15 minutes drive) visitors will find the starting point for the Cable Bay Walkway. This fantastic walk takes about 3 and ½ hours one way and is considered suitable for people with "low to moderate fitness and abilities".
The track follows the coastline and makes its way through local farmland, native forest and in some parts, pine plantations. The walk can be completed in either direction, it is important however to note track closures occur between August and October due to the lambing season. Expect stunning views of Tasman Bay, Cable Bay, Pepin Island and even the Abel Tasman National Park far in the distance.
Snorkelling at Ataata Point towards the Cable Bay end is highly recommended if able to source your own snorkelling gear. Part of the Horoirangi Marine Reserve, access to Ataata point is from the beach at Cable Bay.
Kitesurfing With Kitesurf Nelson
Looking for something a little different? Why not give Kitesurfing a go? The professional team at Kitesurf Nelson offer half day lessons to get you up and going in no time. Their Taster Lesson is perfect for beginners and gets you out on the water for just $90 per person.
Lessons run 7 days a week, booking in advance is advised and keep in mind Kitesurfing is a weather dependent activity. Kitesurf Nelson also offer stand up paddle board hire at $20 per hour. Find Kitesurf Nelson at 623 Rocks Road, near Tahunanui Beach.
Arts And Crafts Places To Visit In Nelson
Nelson is home to a unique arts and crafts culture, powered by local artisans working amongst the natural beauty of the region. Nelson has attracted a number of practicing artists who display and sell their work in various places throughout the city. If you're interested in picking up a beautifully made, unique piece to take home with you, here are our recommendations.
Nelson Markets. Although already mentioned in this post, the Nelson Market is not just about fresh produce and food products that come from around the region. Home to a number of artisans and craftspeople displaying their creations and works, the Market is the perfect place to pick up some goodies to take on a picnic lunch while you browse the works of talented locals.
Hoglund Art Glass Studio. Just 20 minutes' drive from Nelson City is this diverse gallery of highly colourful and beautiful glass designs. Produced by masters using complex glass blowing and moulding techniques, they are not only stunning objects but also sought after collector's items. Anyone can visit the Hogland glass blowing studio during opening hours (10am to 5pm), browsing the different items and asking staff about the displays.
Moutere Artisans. Upper Moutere is a small village located near Nelson which supports a wide community of highly talented artisans and craftspeople. Artists range from ceramicists, sculptors and wood workers through to foodies such as cheese makers, boutique wine makers and those skilled in preserves, oils and craft beers. There's plenty of creative artisans to choose from, browse the stores and local studios using the map provided here.
Yu Yu Calligraphy. People have come from all over the world to practice their arts in Nelson, including Akiko Crowther, who is a Grand Master of Japanese Calligraphy. With the only traditional Japanese calligraphy school in New Zealand along with a gallery of work, her studio is well worth a visit. Find the Yu Yu Calligraphy gallery and school on Hardy Street in central Nelson.
Some other notable places of interest for unique arts and crafts in Nelson are:
Top 3 Nelson Day Trips
One of the best things about staying in the Nelson region is its close proximity to a huge range of scenic locations and destinations. Just jump in the car and in a matter of hours you'll find yourself deep within the beautiful New Zealand countryside. Here are some of our recommendations for the best places to head out and hit the road for the day.
1. Golden Bay – Te Waikoropupu Springs – Pohara
A winding road over Takaka Hill provides an amazing start to this day trip, dotted with marked lookout posts, as well as natural wonders such as the Ngarua Caves will make this trip one to remember.
Just 7 km from Takaka, the Te Waikoropupu springs are a source of incredibly pure spring water – among the purest in the world. For this reason the water itself is considered sacred treasure to local Maori, and contact with it is forbidden. However there are a number of walking tracks so that you can take in the beautiful surroundings. The trip to Te Waikoropupu Springs takes approximately 2 hours by car, at times road conditions can be very windy and narrow.
Enjoy the opportunity to stop and experience the golden sandy beach at Pohara and grab a coffee or bite to eat at the Totally Roasted Café on Abel Tasman Drive. The trip to Pohara from the Springs takes approximately 15 minutes.
2. Collingwood – Farewell Spit – Puponga Farm Park
Great for those looking to go a little further afield, this day trip will most likely have you never wanting to leave this little corner of paradise! Known as the gateway to the Kahurangi National Park and Farewell Spit, Collingwood is a great place to stop for lunch or just to enjoy a quieter pace of life. The trip to Collingwood takes approximately 2 hours 15 minutes.
On the northernmost tip of the South Island, Farewell Spit is a stretch of land with two faces. On one side is a network of sheltered estuaries and bays, which form a wildlife sanctuary that is home to many species of native and migrational birds. On the other stretches the Pacific Ocean, providing stunning panoramas and long unbroken beaches. The trip to Farewell Spit takes approximately 30 minutes from Collingwood.
Located at the base of Farewell Spit, the Puponga Farm Park is a functional farm that is run in cooperation with DOC (the Department of Conservation). Get a glimpse of what New Zealand farming life is like and explore the well maintained nature walks around the area. The return trip from Puponga to Nelson is roughly 3 hours.
3. Cable Bay – Okiwa Bay – Elaine Bay
While technically this one crosses the borders of the Nelson region and ends up on the edges of the Marlborough Sounds it is still an easy day trip from Nelson. Heading out to Cable Bay first there are some good walks and the chance to explore Pepin Island if you wish.
Okiwi Bay is a picture perfect little bay known for its excellent fishing and slower pace of life. Enjoy a quiet picnic lunch or stroll along the shores of the bay before heading off to Elaine Bay just 30 minutes drive away.
Elaine Bay is located in the Pelorus Sound, go bush on one of the nearby walks, get in some fishing, hire a kayak or just relax by the water's edge. This day trip is the perfect way to unwind and reconnect with nature, just don't forget to take your fishing gear! don't worry if you don't want to leave there is a great little DOC campsite at Elaine Bay no bookings required.
There is so much to see and do in the Nelson region, need the flexibility and freedom to explore at your own pace? Hire a car from NZ Rent A Car Nelson for a whole lot of fun and adventure. New Zealand Rent A Car has a variety of affordable and reliable hire vehicles available from the car rental depot conveniently located at Nelson airport.