4 Wheel Drive Rental NZ
SUV 4X4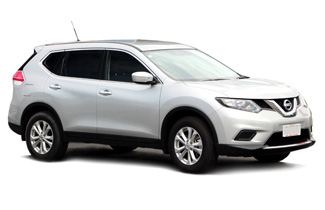 Wide range available at selected branches
Skiers version with chains and ski racks
Power steering
Air conditioning
Manual or automatic
An extremly popular choice of vehicle in New Zealand, we have a range of 4 wheel drive rental cars available at selected branches, perfect for exploring the country and getting a little off the beaten track. These 4WD rental cars are great for getting up and down the mountains in winter and for driving on NZ's more rugged rural roads. 4X4 is better by far.
So what are you waiting for? Get a quick quote or book online now!
View the rest of our New Zealand rental car fleet.
Affordable 4 wheel drive rental cars in New Zealand from NZ Rent A Car.
Explore the very best that New Zealand has to offer in one of our 4×4 rentals with a wide array of diverse landscapes to discover – you too can take the adventure of a lifetime without the hefty price tag. We encourage our customers looking for the ideal 4-wheel drive to take it onto the unbeaten track and to travel through winding roads while making the ultimate memories with your friends and family.
Our vehicle range is equipped for all types of terrain and we look forward to preparing you with a rental that can take it all on, from steep hills, downward slopes and the roads that are barely there. Enjoying New Zealand has never been easier and our rentals will take you over every trail safely. Each one of our branches provides consistent service and support throughout the booking process, allowing you access to our entire range of 4×4 rentals as well as the rest of the rental vehicle fleet.
Convenient Additions
Most of our fleet is fitted with convenient add-ons to make for a smooth drive, no matter where you are. While driving through the mountains or rugged countryside, we can assure you that there will be more than enough charging ports to keep the family connected and in some cases, children entertained. This is helpful if you ever find yourself lost or stranded on the side of a road because calling for assistance during a road trip should be hassle-free.
Enjoy Space For The Whole Family
We can also assure you that there's enough space for the whole family with every 4×4 rental, with enough storage to carry all your luggage and camping gear. Available in manual or automatic, most of our rental fleet also provides for the avid skier with mounted ski racks on request. Every vehicle is geared with power steering, air conditioning and our options come with valuable extras to help you have a great road trip, any time of the year.
Be it a family getaway or adventure with your friends, travelling with a 4×4 rental is an authentic way to have the true New Zealand experience. Our guarantee to you is superior comfort, easy driving, high power and a reliable vehicle with every booking. Your outdoor travels should not be troublesome, but rather a relaxing experience that you can look back on for the fond memories you will make with your loved ones. For the superior choice in trailblazer 4×4 rentals, you can choose the vehicle perfect for your trip. Book online today or contact us for an instant quote at reasonable rates.