Cheap Car Hire & Rental Car Deals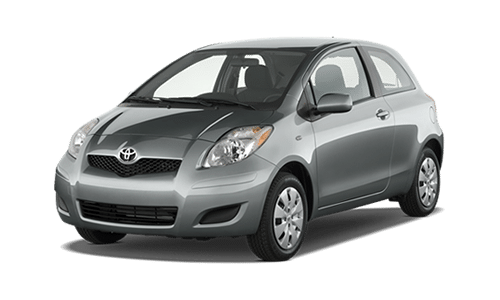 Various makes and models
Cheap & Cheerful
If you want your New Zealand holiday funds to stretch even further, we have a range of budget car rental options with higher kilometres that are even cheaper than our regular low cost NZ car rental fleet. Ideal for students, backpackers or travellers on a limited budget, these rental cars are expertly maintained by our own mechanics and groomers.
Affordable and reliable budget NZ car rental options from New Zealand Rent A Car.
Do you need a car, but not so often that you need to buy one? What if you work from home full-time? With options like courier and delivery services, and online shopping, you might not need to own a car – and you definitely don't need the repayments to own something you'll hardly use! However, on those days when you're out and about, why not utilise budget car hire with NZ Rent A Car?
At NZ Rent A Car, we have exactly what you need: affordable car rental that is budget-friendly and convenient. Whether you need to run errands, attend appointments, take a trip or visit friends, a budget rental car is your solution.
We call it our Cheap & Cheerful service. The vehicles within this fleet vary, from small and compact cars for running around town, to mid- and full-size sedans for a more leisurely drive. They're perfect for going about your neighbourhood and doing errands when you need them, and they're more affordable than other pay-to-ride options that are available to you.
Not only that, but you're in charge of how you drive, where you go, and your destination. Hire a car for a few hours, a day or a whole week – it's up to you!
Our full budget car rental fleet includes:
SUVs
Mid- to full-sized sedans
Compact city cars
Family vehicles
Multi-purpose minivans
And more
When you hire a budget car from NZ Rent A Car, you enjoy comprehensive offerings and affordable prices. Whether you're going on a weekend away with your spouse, making deliveries or going to meetings, we have you covered.
All of our vehicles are serviced and maintained regularly by professional and thorough mechanics, who make sure that our cars are safe to drive and will get you where you need to be. Our services cater to everyone, but our budget car rental services are perfect for backpackers, students, or people travelling around New Zealand on a budget. We'll beat any quote with our competitive prices. Better yet, you'll still get a roadworthy car and friendly, helpful service.
For the days when you need to get out of the house with a few things on your to-do list, your best option is to utilise affordable car rental from NZ Rent A Car. Our Cheap & Cheerful fleet will get you from A to B, at a fraction of the price of other alternatives!
Attend meetings, pick up prescriptions, or visit a friend – the world is your oyster when you're driving with NZ Rent A Car and bargain car hire. Call us today if you're interested in our budget car rentals.