Our company offers you the unique convenience of nationwide coverage, combined with the personal service of independent owner-operators.
Situated on Tainui Street, close to the town centre, NZ Rent A Car Greymouth's location is great for easy access to accommodation, shopping, restaurants, the KiwiRail TranzAlpine railway station and the town's local attractions.
Courtesy pickups and drop offs are available from accommodation sites within 10 km of our premises, the railway station and the region's main airport at Hokitika.
Car rental from the NZ Rent A Car Greymouth depot is perfect for visitors arriving on the TranzAlpine train or Air New Zealand flights from Christchurch. We offer the typical "West Coast Welcome" – friendly, personal and down to earth.
Greymouth, Hokitika and the West Coast in general offer tourists many unique travel experiences, no other district in New Zealand is bordered by three national parks and includes glaciers, blowholes, wonderful coastal vistas, exciting historical sites and much more. With limited public transportation the best way to make your way around at your own pace is by rental car.
Ask anyone in Greymouth where to get the best deal on rental cars and best car hire rates and they're sure to say, "See Ross Brown at the Greymouth branch of New Zealand Rent A Car!" Ross is a born and bred West Coaster and what he doesn't know about the Greymouth and West Coast district isn't worth knowing. This wealth of local knowledge is a valuable resource if you are new to the area and planning to do a bit of exploring in one of our hired cars.
If Ross's not around, Sophie, Linley, Julie and Rick are all available to see to your needs. They will pick you up from the train station or airport, keep you warm and dry in winter, cool in summer, and make sure that your car rental experience with NZ Rent A Car Greymouth is hassle free.
Hokitika Airport is available as a drop off or pick up point, Linley at our branch will happily meet you at the Hokitika Airport or from the depot there, please enquire or book online.
Make the most of your time and see more in a Greymouth car rental from New Zealand Rent A Car.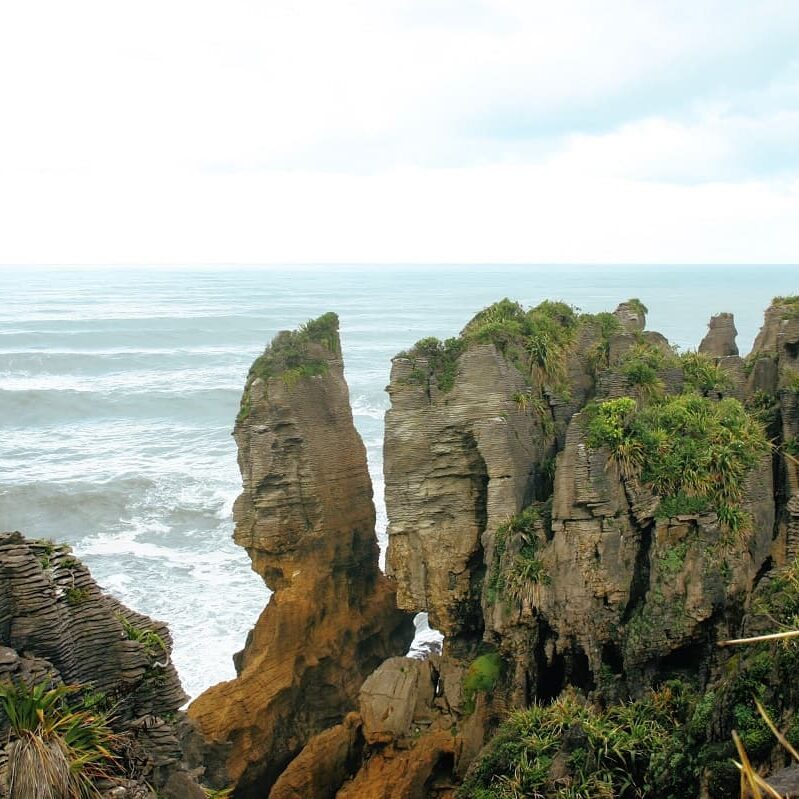 The Greymouth car rental branch is conveniently located close to the town centre for easy access to central accommodation and the top attractions. Our branch may be small by comparison to some larger city locations but this means that we are able to give you personal and friendly Kiwi service. Our Greymouth team prides itself on supplying quality car hire at the right price to make your stay on the West Coast a memorable one.
Cancellation Policy
More than 7 days – 10% of the hire is payable
Within 7 days ¬ – 50% of the hire is payable
Less than 24 hours – A minimum of 3 days hire or 50% of the Booking, whichever is greater, will be payable
No Show – The Full amount of the Booking is payable
Reasons Due to COVID:
10% of hire is payable – this can be used as a credit if you rebook by emailing or phoning us but not through the website.
Our Greymouth car hire branch is a locally owned and operated company and proud to be part of New Zealand Rent A Car – a national network of independent car hire companies, working together to provide you with quality car hire at affordable prices. Our company is unique, offering the convenience of national coverage, with the personal service of a small business.
We personally promise to provide you with a memorable car hire experience by offering efficient, friendly service and a safe, clean, high quality rental vehicle at an affordable price.
If you arrive in Greymouth by the Transalpine Express, we will bring your car hire vehicle to the Greymouth Railway Station to meet you, and at the end of your hire we will drop you off at the station. Alternatively, we can also deliver your hire car to any hotel, motel or B&B within 10 km of our premises.
We can assist you with one-way rentals to most South Island cities. Some restrictions and minimum rentals may apply.
Our staff are all born and bred West Coasters and have a wealth of knowledge of the district and its attractions. We are only too pleased to share this knowledge with you and make recommendations as to where to go, what equipment you might need, and many other relevant details.
Are you planning to attend famous events such as the Kumara Races or the Hokitika Wildfoods Festival? Perhaps we can arrange tickets or help with accommodation advice. Our car hire staff are very knowledgeable about what is available and what is good value for money in and around Greymouth – just ask!
Hi from the team at New Zealand Rent A Car Greymouth.
If you have any questions or need help or advice about Greymouth car rental or your New Zealand holiday we're here to help you.