Wineries In The Queenstown Region
Queenstown has to be the ultimate in New Zealand holiday destinations. While many visitors come for the amazing adventure activities, natural attractions, fine dining and beautiful alpine scenery, for some it is the superb selection of premium wines produced throughout the region that bring them to this little corner of the world.
One of the southernmost wine producing regions in the world, Queenstown's unique soils, terrain, climate and growing conditions all add to the exceptional flavours and quality of the wines produced. There are hundreds of wineries scattered throughout the Queenstown region, each with its own talented winemakers and distinctly individual approach to wine making. A day or two is easily spent exploring the Cellar Doors, Vineyards and Winery Restaurants to find that new favourite vintage to take home to friends and family.
Sauvignon Blanc, Pinot Noir, Pinot Gris, Chardonnay, Riesling and Gewürztraminer are the most popular wines produced in the Central Otago region, however many boutique wineries are producing their own distinct versions and variations as well as some of the lesser known varieties.
Organic And Biodynamic Wineries In Queenstown
Organic viticulture and biodynamic farming practices are a big part of the New Zealand wine industry, with many vineyards attributing some of their success on the world wide stage to these sustainable environmentally friendly wine making methods. Here are a few of the best wineries in the Queenstown region who utilise organic and biodynamic farming principles.
Gibbston Valley Wines
The supreme winery destination, Gibbston Valley Wines provides cellar door wine tastings, an impressive Wine Cave, restaurant, gift shop and cafe. Catch a glimpse of the winemakers in action on a Wine Cave tour and enjoy a delicious tasting platter perfectly matched to the wines on offer. The winery is committed to certified organic winemaking and the Home Block Vineyard is certified organic by BioGro New Zealand.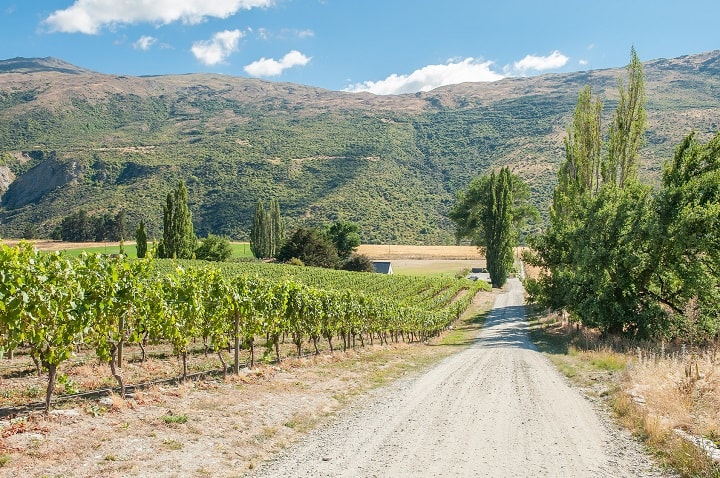 Amisfield Winery
Amisfield Winery overlooks the picturesque Lake Hayes and is nestled amongst the nearby mountain ranges, making it the perfect destination for a leisurely summer lunch or mid-winter dinner. Boasting internationally acclaimed cuisine, an iconic stone Bistro building and fabulous views – all just 15 minutes' drive from Queenstown central – it is easy to see why this is a firm favourite when doing the rounds. Committed to sustainability, Amisfield Winery are looking to moving towards a fully organic wine making process.
Peregrine Winery
Dedicated to organic farming fundamentals, Peregrine Winery's takes a holistic approach to its winemaking process. With the rugged Kawerau Gorge providing the backdrop to the unforgettable architecturally designed building housing the Cellar Door and Barrel Hall, Peregrine has firmly established itself as an innovative leader in the Queenstown winery industry. Peregrines Winery is just a short 30 minute drive from Queenstown along the Gibbston Highway.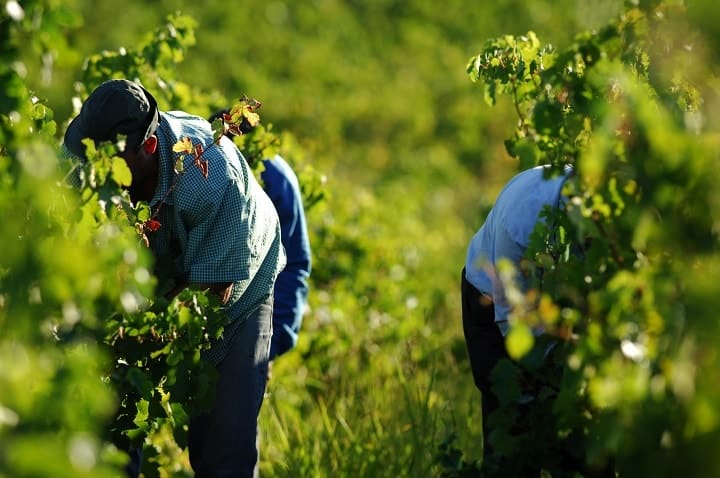 Aurum Wines
Just under an hour's drive from Queenstown, in the Lowburn area of Central Otago is the family run Aurum Wine estate. Using only certified organic practices the family has been operating under an environmentally sustainable philosophy since its inception in 1997. Enjoy a Pinot Noir, Pinot Gris or Riesling while soaking up the tranquil atmosphere at the edge of Lake Dunstan.
Mt Edward Winery
A boutique winery located just 25 km from Queenstown, Mt Edward was founded in 1997 and has grown from its humble beginnings to producing a number of varieties and styles of wine. The vineyards and the winery are managed using certified organic practices, creating a unique and authentic range of quality wines.
Carrick Wines
The Carrick Winery has been fully organically certified since 2011, both the grapes and the wines are produced using biodynamic principles and organically. Visitors are able to purchase wine from the usual Cellar Door option and also as part of a meal from the onsite restaurant. Views from the restaurant allow diners to take in splendour of the Bannockburn Inlet and its surrounds while enjoying a long summer lunch and some of the wonderful wines on offer.
Felton Road Winery
On the way to Cromwell across the Kawerau River visitors will find the Felton Road Winery. Firmly established biodynamic wine producers the Felton Road team produce Riesling, Pinot Noir and Chardonnay varieties. Cellar door visits are by prior arrangement only.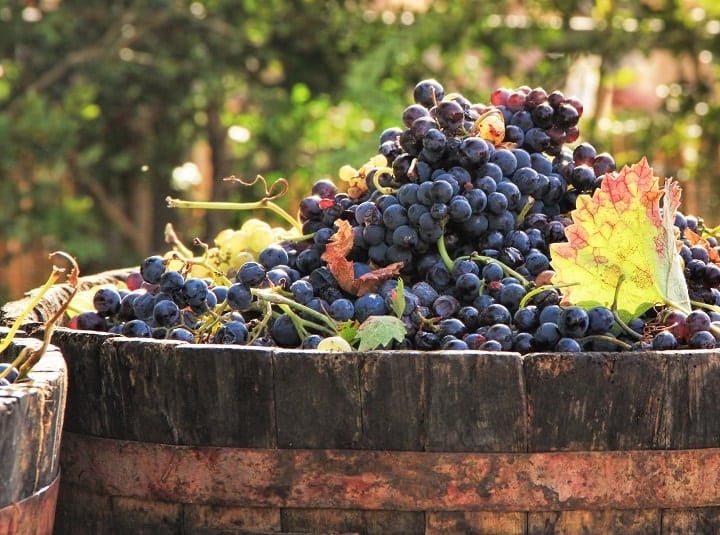 Quartz Reef Wines
Producers of quality Pinot Noir, Pinot Gris and Estate Grown Methode Traditionnelle from the sun drenched slopes of Bendigo Station in Cromwell. Using a sustainable and natural approach to their winemaking Quartz Reef Winery uses fully biodynamic and organic wine making practices. Vineyard tours are available by appointment only.
Two Paddocks
Dedicated to making world class Pinot Noir, Two Paddocks is a small family operated winery drawing from a total of four organically grown vineyards located in all three of Central Otago's main valleys – the Gibbston, the Alexandra and the Cromwell basins. Two Paddocks is committed to holistic farming practices and organic wine making methods, with the long term view to caring for the earth and its inhabitants. Wine tastings, the cellar door and vineyard tours are available only to wine club members.
Mt Difficulty Wines
Although not organically certified, the Mt Difficulty Winery follows strict sustainability and energy efficiency practices. The vineyards are increasingly managed in an environmentally friendly way with no harsh insecticides or herbicides used, facing the challenge of remaining organic while also reducing the carbon footprint taking top priority. Wine tastings, cellar door sales and an onsite restaurant are available to visitors year round (excluding public holidays). It is recommended reservations are made if wishing to stop for lunch.
Rippon Vineyard
The Rippon Vineyard is located roughly an hour's drive from Queenstown, on the shores of the sensational Lake Wanaka. The winery uses biodynamic farming principles to produce quality Pinot Noir, Gewurztraminer, Riesling, Gamay, Sauvignon Blanc and Osteiner wines. The Rippon Cellar Door sales and wine tastings are open from 11am-5pm daily, with private tastings available when booking in advance.
Whether you join an organised winery tour, or choose the self-drive option (with a designated driver of course!) there are so many great wineries in Queenstown to choose from. Drop in for a tasting, a chat with the local winemakers, a tour or to enjoy a delicious meal and experience some exceptional Queenstown wines today.
Queenstown Travel
Need transportation to make the most of the area? View our full range of affordable Queenstown rental cars and explore the best of Queenstown at your own pace.
Check out our blog for more New Zealand travel and holiday advice.
Back to Queenstown Photograph Gallery
Explore Queenstown at your leisure in an affordable rental car from NZ Rent A Car.