Auckland is New Zealand's largest and arguably most vibrant city; a whole region full of all the shopping, restaurants, beaches, arts, culture, and harbour adventures you could ever wish for and all within easy driving distance.
Wherever you go in Auckland you will find a diverse range of people, food and experiences. The biggest problem you will have is how to choose what to do out of the countless options on offer. Here is our guide to the best fun things to do while in Auckland to help get you started.
1. Cruise On Over To Waiheke
Getting out on the water while in the "City Of Sails" is top of the list for most people visiting the Auckland region. If your budget doesn't quite stretch to hiring a luxury yacht the easiest way is to catch the 35 minute ferry ride out to Waiheke Island. As you travel out through Waitemata Harbour and into the Hauraki Gulf you will find the views are simply spectacular.
Waiheke Island is popular for its fine dining and boutique wineries, but also provides numerous walking, bike riding and adventure activities, along with a fantastic art scene.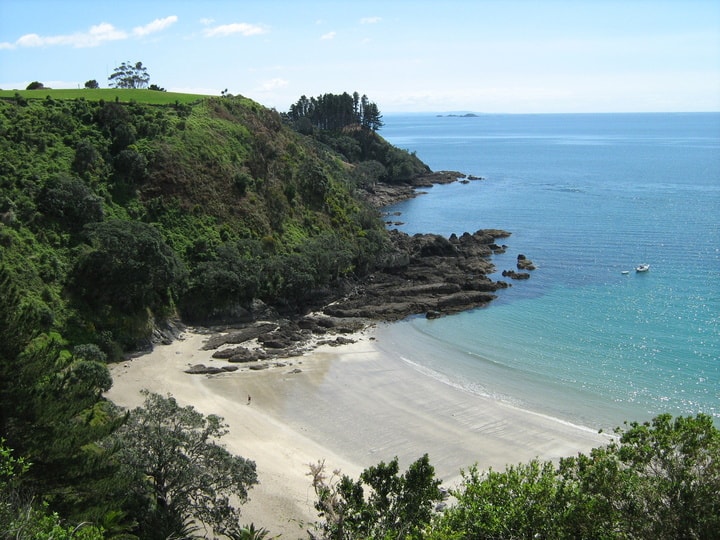 2. Experience Some Retail Therapy
With everything from mainstream malls to boutique designer stores Auckland is full of opportunities for every kind of shopping you could possibly imagine. NewMarket is definitely the top pick for providing the most variety in one place; it is generally considered New Zealand's premier retail shopping experience due to its high concentration of diverse retail stores.
Overflowing with well-known high end fashion stores, boutique clothing outlets, homewares, books and electronic stores, giftware and shoe shops, there is something here for everyone. It literally is a shoppers paradise, and all only minutes from central Auckland.
3. Appreciate The Art 
Auckland is home to a thriving artistic community and has numerous art galleries on offer, if only we had the space to mention them all! Perhaps the most notable is the beautiful Auckland Art Gallery Toi o Tāmaki housed in an impressive heritage building on the corner Kitchener and Wellesley Streets. Check out the latest exhibitions and discover the huge collection of traditional and contemporary art.
After recent redevelopments the Gallery now houses over 800 artworks and is the largest permanent collection in New Zealand. If you aren't an art expert the best way to see the gallery properly is to take a guided tour, these run twice daily and best of all they are free.
4. Party At The Sky Tower
You simply can't visit Auckland without noticing the very iconic structure visible on the skyline; The Auckland City Sky Tower. Standing at a whopping 328 metres high it is the tallest building in New Zealand. With three observation decks on offer it provides unrivaled 360-degree views of Auckland and its surrounds, fantastic dining options and some adrenaline pumping activities. Home to the revolving 'Orbit Restaurant' with its unique dining room that rotates a full 360 degrees in an hour, provides all diners with a truly panoramic view of the city and beyond.
Thrill seekers can also do a bit of extreme sightseeing by walking around the outside of the Sky Tower on a purpose built walkway 192 metres above the ground, then if you wish you can take the ultimate plunge and leap off, attached to a wire of course! At the base of the Sky Tower, you will find a world class Casino, well worth a look even if you aren't looking to gamble.
5. Escape To Devonport
Visiting Devonport is the perfect way to escape the hustle and bustle of the city. Devonport is a charming sea side village only a short ferry ride away from central Auckland, known for its heritage buildings, beautiful scenery and stunning beaches. Wander through the village art galleries and boutique shops, or explore the military history of the town; including gun emplacements, fortifications and a fascinating network of tunnels.
As you enter Devonport via the wharf, there is an iSITE visitor centre which is a fantastic starting point to plan your stay, providing information on accommodation, activities, tours, local history, maps, attractions, walks and parks, and much more.
6. Shop The Night Markets
For a different spin on the shopping experience, browsing the markets at night could be for you. The Auckland Night Markets offer hundreds of different stalls and is held at different locations across Auckland on different nights, so make sure you check the website for details. The markets are free, but bring some cash as you won't be able to resist the tempting food stalls, fashion, art, clothing, crafts and toys!
There is also lots of free live entertainment, like clowns, street performances, kid's rides, fortune tellers and dancers. The Night Markets are a fun night out for the whole family and a great way to spend an evening out with friends and family.
7. Discover The Domain
Want some fresh air? Why not discover some of Auckland's best open spaces. The Auckland Domain is Auckland's oldest park and also one of the largest; it offers expansive grounds with so many places to enjoy a picnic on a sunny day, or the opportunity to explore the park while hunting for eight permanent outdoor sculptures.
The Domain is also home to the Auckland War Memorial Museum, situated in one of the country's most majestic heritage buildings, the museum has impressive displays of Maori artefacts and New Zealand natural and military history exhibitions. Another thing to not to miss while you are at the Domain is The Wintergardens complex. Comprised of two large Victorian-style glass houses and an adjoining courtyard, it features a large collection of rare and exotic plants.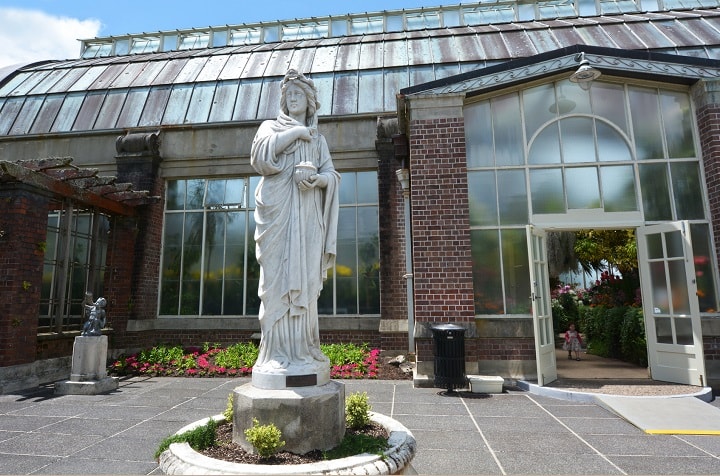 8. Relax In Mission Bay
There are thousands of beautiful beaches throughout the greater Auckland region. Whether you are looking for swimming, surfing or fishing spots or just to soak up some sun, you are spoilt for choice. If we must pick just one to mention today, it has to be Mission Bay. Only a short 15 minute drive from central Auckland it is the perfect place to relax, enjoy the stunning views of Rangitoto Island and soak up some of the local atmosphere.
Enjoy lunch or dinner with friends and family at one of the many cafés and restaurants, make the most of the golden sands of the beach or just take a long cool dip in the sparkling waters of the bay.
9. Taste The Delights Of Downtown
Auckland's very diverse culture has created a hard to beat quality and variety of foods and beverages. From the freshest seafood to cuisine blended from influences around the globe, there is something to suit everyone's tastes. Downtown towards the waterfront, you will have access to an immense amount of food choices all in close proximity.
Predominantly there is The Wynyard Quarter and The Viaduct offering so many choices and variety of food that you will simply never want to leave. Enjoy the extensive selection of cafes, restaurants and bars to suit every occasion while taking in the expansive harbour views and watching the boats go by.
10. Play At Rainbow's End
So you just want to play hard? Lucky for you Auckland offers a wide variety of opportunities to free the inner child in you. The theme park Rainbows End would be your obvious first stop; spread over nearly 10 hectares it provides fun filled rides and entertainment for all ages. At last count there were over 20 rides and attractions.
The Stratosfear is the most popular with thrill seekers, and The Log Flume, Pirate Ship and Kidz Kingdom are very popular with smaller children and families. Rainbows End is also open on selected nights for even more fun in the dark! Riding at night adds a whole new dimension to your favourite ride.
11. Encounter The Animals
Of course you can't miss Kelly Tarltons Aquarium. See a vast selection of sea life, including sharks, penguins, turtles, stingrays, seahorses and more fish than you can imagine. If land animals are more your thing then The Auckland Zoo is where you need to be, spread over 17 hectares it is home to the largest collection of native and exotic animals in New Zealand.
There is lots to see and do all year round, including events, animal encounters, behind-the-scenes experiences and more. Take the opportunity to get up close and personal with some amazing animals and sea life and add a bit of wildlife education into your day.
12. Conquer The Volcano
The Auckland region straddles the Auckland Volcanic Field with easily identifiable evidence of this in the surrounding landscape. At 196 metres high Mt Eden is the highest, most prominent volcano within Auckland City. This dormant volcano, called Maungawhau in Maori, formed some 20,000 to 30,000 years ago and has had a colourful past.
With clearly visible occupation terraces, storage pits and housing sites giving a glimpse into its former Māori settlement history. Take a walk up to the summit to check out the impressive views over the city and Harbour. Always remember to be respectful of the spiritual and cultural significance of the grounds as you go.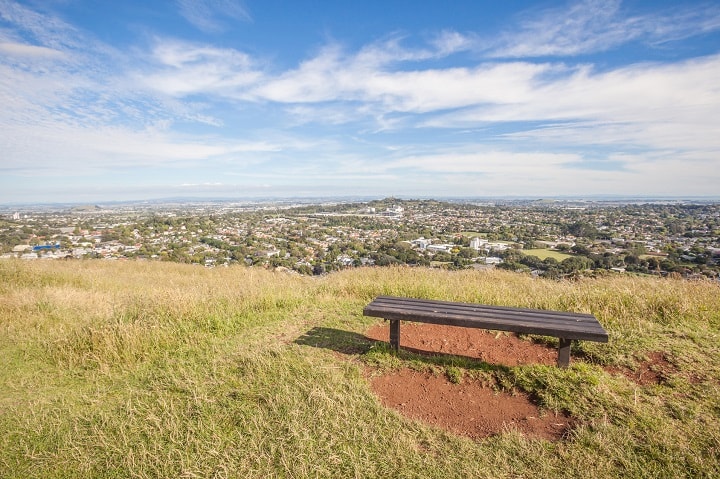 Find the best art, food, shopping, events, nightlife and experiences New Zealand has to offer. Auckland City is simply brimming with fun adventures and memorable experiences and its all there waiting for you!
Save
Save
Save
Save
Save