In New Zealand a four wheel drive does come in handy at times, especially when heading out into the great outdoors. Whether you're going skiing, fishing, hunting or just exploring some of New Zealand's famous backroads, a 4WD provides a safer, more robust mode of transport.
Taking the trip in a four wheel drive means travelers can be secure in the knowledge the vehicle has what it takes to get there and back without any hassles. If you don't own a 4×4, hiring one can be a great alternative. Read on for some helpful advice on 4WD rental in New Zealand.
Renting A 4WD In New Zealand
Four wheel drive hire in New Zealand is quite common, there are a variety of vehicles equipped with 4×4 capabilities on offer.
Do I Need A Special Driver's License?
As with any car hire in New Zealand all drivers must hold a full and current NZ Drivers Licence or equivalent. There are no extra licencing requirements for driving a 4WD.
Can I Go Off Road?
In general rental car companies in New Zealand do not allow four wheel drives to be driven off road on farm tracks, beaches or anywhere that is not a public road. There are even a few roads in New Zealand that are not considered safe these include but are not limited to; Skippers Road in Queenstown and 90 Mile Beach in Northland. It is best to check with the rental car company before hiring a 4×4 for more specific information on where the vehicles are permitted to be driven.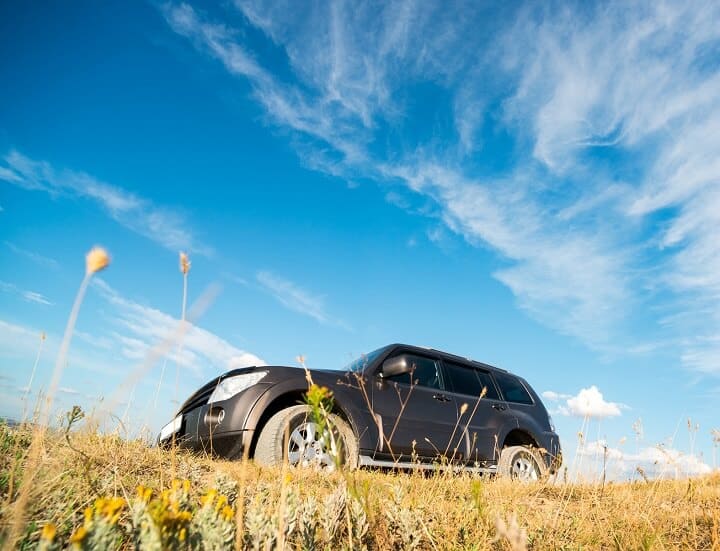 What Sort Of 4WD Vehicles Can I Get?
The type of 4WD's available will vary between hire companies and will depend on passenger numbers, luggage and the intended purpose for the vehicle.
SUV's (Sports Utility Vehicle)
The most popular four wheel drive rental vehicle in New Zealand is the SUV, they provide a versatile, comfortable travel experience for a wide range of  applications. Examples include a Honda CRV, Mazda Tribute, Toyota Rav 4, Hyundai Tucson, Toyota Highlander, Hyundai Santa Fe, Land Cruiser Prado, Nissan Xtrail, Mitsubishi Outlander and Jeep Grand Cherokee.
Minivans
It is also possible to hire 4×4 minivans, mini buses or people movers, which are particularly useful when travelling in larger groups or with awkward or excess luggage. Examples include 4WD versions of the Toyota Estima and Toyota Hiace.
Station Wagons
Hiring a four wheel drive station wagon is a great option for those who prefer more leg room and extra storage space. Station wagons are great for all types of travelers including families and adventure seekers with lots of extra gear. Examples include the Subaru Legacy Outback, Subaru Forester and Subaru Estate.
Utility Vehicles (Utes)
Categorised more as a light truck these vehicles have an external deck and are able to carry heavy cargo. Ute hire in New Zealand is a bit harder to find but there are companies out there who provide this service. Examples include Toyota Hilux, Nissan Navara or Ford Ranger.
Driving A 4WD
When heading off the beaten track in New Zealand drivers may encounter some fairly steep, narrow and windy road conditions, particularly within the South Island's alpine regions. Gravel road surfaces are also a common feature along with uneven road surfaces. Care must be taken when driving on unfamiliar roads.
Descending
Always select a low gear before entering a steep descent. Low gears will assist in holding the vehicle without the need for excessive use of the brakes. Brakes should only be used gently and when necessary, as over use for long durations can cause overheating.
Ascending
Before attempting the ascent of steep grades it is also best to select a low gear while maintaining engine revs above approximately 2000 RPM. This allows for greater control of the vehicle while placing the least amount of strain on the engine and transmission.
Snow Or Ice
Just because you are driving a 4WD doesn't mean it is OK ignore snowy or icy conditions. Four wheel drive capabilities aid the vehicles ability in gaining traction, it does not mean the vehicle isn't going to slide out of control, especially when stopping.
All the same driving rules apply; no sudden breaking, turns or acceleration, go slow and leave extra distance between you and the vehicle in front. Keep in mind, ruts that develop in snow laden roads can still make it difficult to steer even with all four wheels engaged, and its best to avoid unnecessary stopping where possible.
It is also important to note that when snow chains are recommended it is still necessary to fit them even if you have a 4WD vehicle. Chains must be compatible with the vehicles tyre size and fitted firmly but not too tight.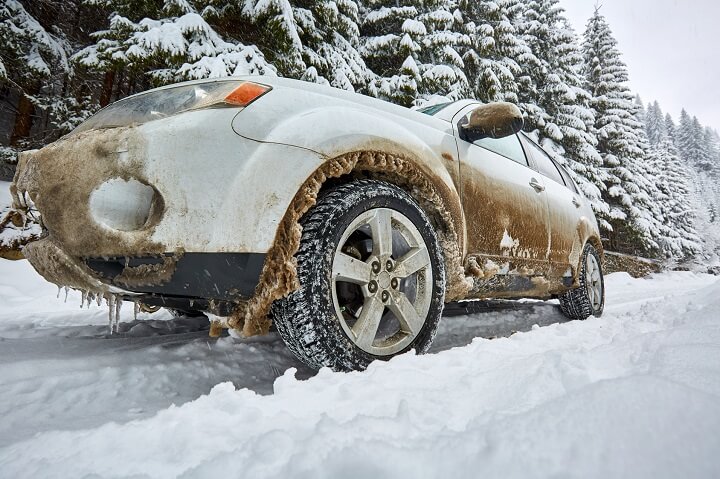 Off-Road Four Wheel Driving In New Zealand
While hire companies don't allow you to take 4WD rentals off road, there are plenty of local companies that run guided four-wheel drive trips and tours, with some even allowing you to get behind the wheel for a self-drive option.
New Zealand's rugged terrain offers a multitude of farm tracks, logging tracks, bush land and high country trails that are ideal for four wheel driving serving up the ultimate off-road experience. For more information on some of New Zealand's off road adventures take a look at the following.
Four wheel driving in New Zealand is a great way to get out an explore some of the best scenery and attractions that lay beyond the country's main highways and cities. Need to hire a 4WD? Check out the range of vehicles for hire at NZ Rent A Car.