Self-drive holidays in New Zealand are one of the best ways to explore the simply astounding sights and sounds of New Zealand – as well as a few of its best kept secrets. Being quite a compact little country, relatively short driving distances make travel by road easy and enjoyable whether you are travelling in small hatchback or large four wheel drive.
Tourist routes, state highways and many of the more prominent attractions are well signposted, along with the beautiful national parks New Zealand is known for. All of the main routes between New Zealand towns and cities are connected via sealed roads, however when straying off the beaten track travelers are likely to encounter the some of the many gravel (unsealed) side roads which can provide some challenging driving conditions for even the most season driver.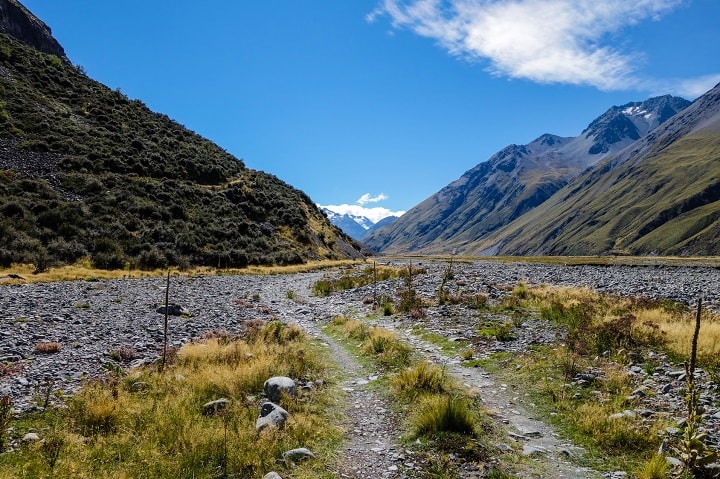 Do You Need A 4WD When Travelling In NZ?
Although many people may not consider a 4×4 rental car a necessity when driving in New Zealand, as many savvy travelers in the know will tell you, sometimes the answer lies in looking to the locals. The phrase "When in Rome…" comes to mind except in this case its New Zealand! You only have to take one look around to notice large amounts of locals do drive SUV/4WD type vehicles on an every day basis. This is not to say they are regularly rallying it up on dirt roads on the way to work, but obviously a 4×4 comes in handy.
The reality is regular winter snow and ice in parts of New Zealand as well as some challenging gravel road conditions can mean a 4WD is the better option for some travelers.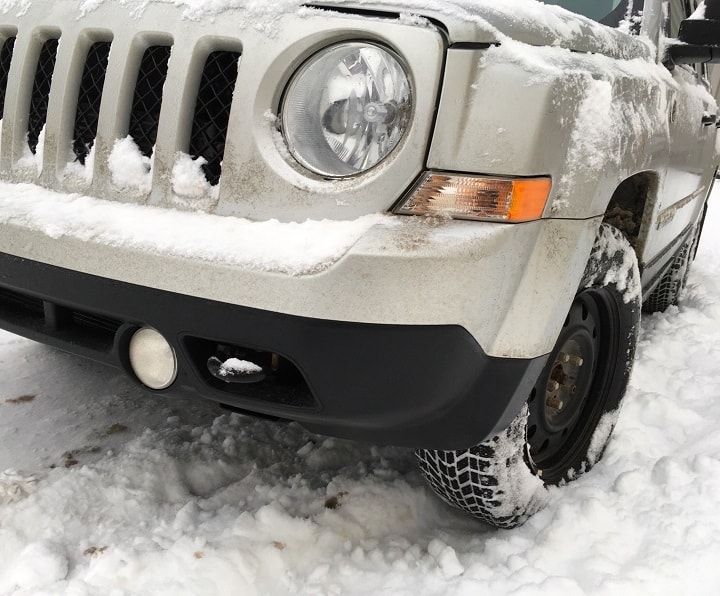 GPS Navigation Systems
Even though the advent of on board GPS navigation systems are an excellent addition to rental vehicles for overseas travelers, and have given us all the ability to travel without the need for cumbersome maps or stopping to ask strangers for directions. Like in any country there are some drawbacks to the system here in New Zealand.
Sometimes when calculating the "shortest route", GPS navigation systems tend to actually send you on a rather scenic journey which in reality takes a lot longer. There have been known cases of tourists taking roads that only exist on paper and are barely more than a rough dirt track and finding themselves stuck or lost in places that are more suited to horseback riding than a New Zealand rental car. Take the given route as a guide only and use common sense when being asked to turn off the main roads.
Things To Remember When Hiring A 4×4
4WD's are less hassle when getting up and down the mountain roads if you are hitting the slopes this winter.
It is less likely you'll need to fit chains in rough weather (this may still be necessary in really bad conditions).
4×4's offer better traction control in slippery conditions.
A 4WD's low range feature improves accessibility particularly in muddy situations.
Standard 4WD hire vehicles are designed for general road use not serious off-road terrain.
Fuel consumption will be slightly higher.
The added weight and complexity of the vehicle can make for complicated breakdown scenarios, so it pays to look out for rental car companies who provide roadside breakdown assistance for free as part of their rental package – just in case.
Prohibited Activities In 4WD Rentals
These activities are expressly prohibited by the majority of rental car companies in New Zealand, drivers must not:
Exceed the speed limit or commit any offence under the New Zealand traffic regulations and statutes.
Use a mobile phone or device to receive calls, text or any other reason while driving.
Use the vehicle in any race, speed test, rally or contest.
Drive the vehicle in any of the following roads or locations; Skippers Road (Queenstown), 90 Mile Beach (Northland) and any other beaches, creeks, fords or river beds.
Carry prohibited items such as animals in the vehicle.
Road Safety Tips In New Zealand
Regardless of whether renting a 4WD or regular car there are a few basics to keep in mind in order to stay safe on the road.
Tyres are the single most important thing between you and the road. Ensure they are in good condition, meet the recommended tread requirements and are inflated to the correct pressure.
Never slam on the brakes in icy or snowy conditions. This can cause the vehicle to slide out of control and cause a serious accident.
Drive to the conditions. If it's pouring with rain, snowing or extremely windy – slow down!
Always wear your seat belt and use approved child restraints.
Before setting out on any road trip in New Zealand it is also important to be well informed on weather and road conditions in the area. Here are some excellent reference websites that provide up to date weather and road conditions around the country.
Winter Driving Conditions In NZ
Less traffic and stunning clear days can make for some of the best photo ops when driving in winter in New Zealand, however it is important to be prepared and adjust your driving style to suit the conditions.
It is common for some roads to be affected by snow and ice at times, care is needed particularly when driving at night or in the early hours of the morning. Dangerous spots known for icy conditions are generally well signposted, but drivers need to be vigilant and avoid driving in severe weather.
Some South Island regions can be affected by heavy snow during the winter months, but road conditions are always clearly signposted along with any road closures. Main highways are usually re-opened within a few hours after heavy snowfall.
It is necessary to carry snow chains for travel on roads that are likely to be affected by snow even if you are driving a 4×4 vehicle. Snow chains are available for hire from rental car companies.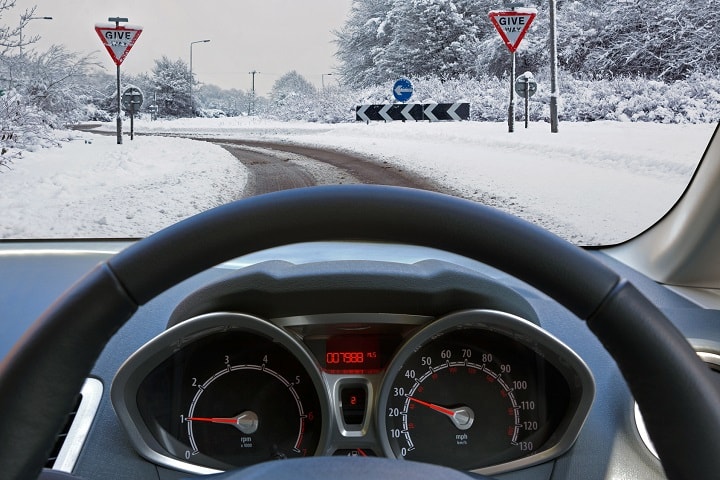 Not only does a 4WD provide a roomy interior with plenty of luggage space in the trunk (or boot as we refer to it here in NZ), it provides the driver with peace of mind that whatever the weather or road conditions the vehicle has ability to get its passengers where they need to be.