If you are planning a South Island trip in summer make sure you visit Akaroa on the Banks Peninsula, about 90 minutes drive from Christchurch. Organise your transportation with New Zealand Rent A Car's Christchurch car rental team – they can even pick you up from the airport in your hire car.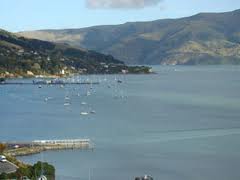 To reach Akaroa, head out onto Highway 75 for a scenic drive in your rental car from Christchurch to the Banks Peninsula. This is a beautiful drive, passing the salt lake Ellesmere on the way and winding through steep volcanic hills. Stop in at the Little River Art Gallery, a haven for New Zealand art, and check out Barrys Bay Cheese, home of fine cheeses. The popular Hilltop rest stop just 18kms from Akaroa is a great place to stop and take in the stunning, uninterrupted views of Akaroa Harbour.
Akaroa has something for everyone, whether its, history, art, nature or adventure. The area was first settled in the early 1800's by the French and the English, and still has a very French influence, which is most notable in many of the street names. Take a stroll around the picturesque village and view the beautiful old homesteads and historic cottages.
For those interested in art there are lots of galleries, art studios and craft shops for you to explore. "The Giants House" a fantastic homestead with the most amazing mosaic art work, created by Josie Martin. There is also a café, contemporary art gallery, and B&B on site. You can also also visit the garden of Nancy Tichbone, a renowned watercolour artist. Bookings are essential for Nancy's studio and garden tour.
The wildlife is also spectacular in Akaroa with the Hector's Dolphin, one of the world's smallest, residing in these waters and the Little Penguins that nest in Flea Bay. There are also pockets of sea lions around the coastline. To experience the wildlife you can try kayaking, walking, 4 wheel drive vehicles or taking a boat cruise around the harbour.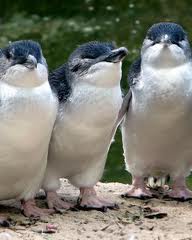 If you have more than a day you could try the Banks Peninsula track, a fast two day walk for the experienced tramper, or take four days and meander your way around the coast enjoying the scenery and beaches.
This is just a small sample of what's available so if you have the time stay a while and explore Akaroa and the Banks Peninsula as this is one of the most beautiful places in New Zealand.
Akaroa Travel from Christchurch
Getting to Akaroa is a scenic 90 minute drive from Christchurch so if you need affordable transportation a hire car is a great choice, allowing you to explore the area to your own timetable.
New Zealand Rent A Car has a handy Christchurch car rental depot, offering a range of reliable and affordable hire cars to suit all budgets and group sizes.
Happy Travels!
Heather
New Zealand Rent A Car
Related Articles:
Canterbury and Christchurch Car Rental Road Trips