From its humble beginnings to the globally recognised event that is on offer today, the Auckland Arts Festival provides a non-stop visual extravaganza of dance, visual arts, music, theatre and circus acts from some very talented performers. This very popular festival showcases the vibrancy and dynamic cultural diversity of not only Auckland City, but New Zealand and the Pacific on a global scale.
Taking place every year in March, the Auckland Arts Festival spans a number of fun filled days (usually 19) with performances spread across various locations throughout the city. Exhibitions number in the hundreds, artists in the thousands and audience turn-out has reached record numbers in recent years.
Top 10 Auckland Arts Festival Events
The Auckland Arts Festival's impressive array of shows and performances ranges from the more traditional classic acts through to modern edgy contemporary numbers. In no particular order, here are our top 10 events you simply can't miss from this year's line-up.
1. Mozart's The Magic Flute
Exclusive to the Auckland Arts Festival, Mozart's The Magic Flute performances are offered over three days; the 8th, 9th and 10th of March. This opera/theatre style performance from the acclaimed Komische Oper Berlin opera company features animation, movies and live performance all rolled into one very creative and visually stunning form of entertainment.
When: Friday 8, Saturday 9 and Sunday the 10th of March
Times: 7.30 pm on the 8th and 9th, 1pm and 6pm on the 10th
Venue: ASB Theatre at the Aotea Centre, 50 Mayoral Drive, Auckland
Ticket Price Guide: $35 to $279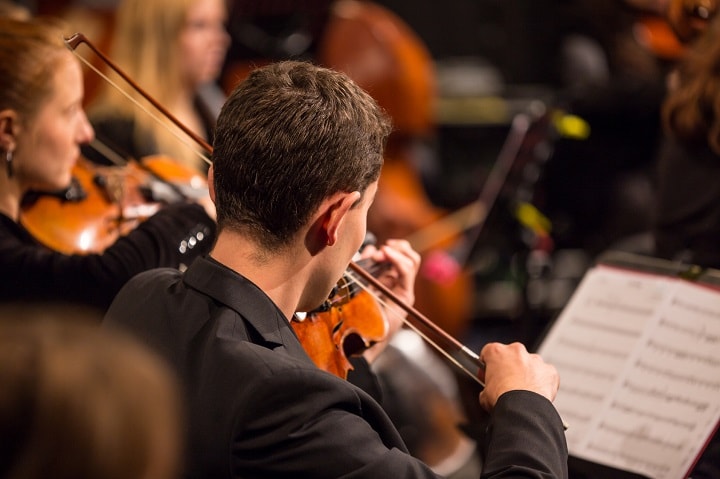 2. A Man Of Good Hope
Enjoy a mesmerising journey through Africa following the true story of eight year old civil war survivor, Asad, in this musical theatre performance. Based on the book by Jonny Steinberg, A Man Of Good Hope will leave you spellbound. Recommended for audiences over the age of ten, this breath-taking performance takes around two and a half hours.
When: 14 to 18 March
Times: 14th and 15th at 8pm, the 16th at 2pm and 8pm, the 17th at 5pm and the 18th at 7pm
Where: ASB Waterfront Theatre, 138 Halsey Street, Auckland
Ticket Price Guide: $63 to $99
3. Pacific Sisters: He Toa Tāera | Fashion Activists
Developed by the Museum of New Zealand Te Papa Tongarewa, the Pacific Sisters exhibition showcases the collective talents of nine Pacific and Māori fashion designers, artists, and performers. See these innovative costumes and performances at the Auckland Art Gallery for free.
When: February 23 through to 14 July
Times: Anytime from 10am to 5pm
Where: Auckland Art Gallery Toi o Tāmaki, Corner of Kitchener and Wellesley Streets, Auckland
Ticket Price Guide: Free (international visitors encounter an entry fee)
4. In C
Immerse yourself in the stunning sounds of Percussionists from the Auckland Philharmonic Orchestra and Australian National Academy of Music and the Spiegeltent in this unique In C performance. Principal Percussionist Eric Renick takes you on a spellbinding musical journey of "repetitive rhythms and harmonic mutations" – definitely one not to be missed!
When: 19 March
Time: 6pm
Where: The Spiegeltent at Aotea Square, 301 Queen Street, Auckland
Ticket Price Guide: $15 to $28
5. Backbone
Marvel at the amazing physical abilities of the Backbone acrobatic performers at this powerful and awe-inspiring show. Australian circus company Gravity & Other Myths push the limits again and again in this incredible demonstration of performance, strength and creativity.
When: 14, 15, 16 and 17 March
Times: The 14th, 15th and 16th at 7.30pm, and the 17th at 4pm
Where: ASB Theatre at the Aotea Centre, 50 Mayoral Drive, Auckland
Ticket Price Guide: $22 to $69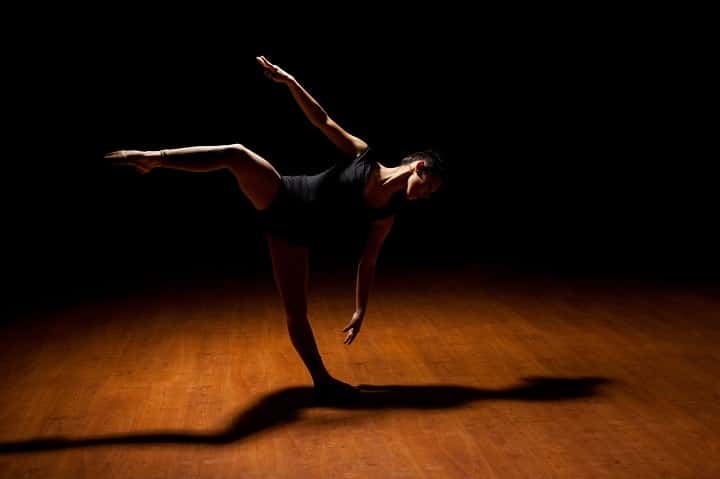 6. Grand Finale
The spectacular Grand Finale dance performance from the Hofesh Shechter Company will leave you wanting more! Accompanied by live music, this bold 1hr 40 minute performance offers up a mix of dance and theatre to showcase the talents of an amazing group of dancers form the UK.
When: 21, 22 and 23rd March
Times: 7.30pm
Where: ASB Theatre at the Aotea Centre, 50 Mayoral Drive, Auckland
Ticket Price Guide: $49 to $89
7. As It Stands
Enjoy the world premiere of this daring new dance performance complete with impressive scale, lighting, and soundscapes. As It Stands is choreographed and directed by New Zealander Ross McCormack and features eight world class dancers, the performance lasts just over an hour.
When: 8, 9 and 10th March
Times: 8th and 9th at 7.30pm, and the 10th at 5pm
Where: ASB Waterfront Theatre, 138 Halsey Street, Auckland
Ticket Price Guide: $43 to $59
8. Silkroad Ensemble
Don't miss the opportunity to experience the musical delights of this amazing group of dynamic international artists who unite to present unique concerts with a variety of instruments and musical disciplines. The Silkroad Ensemble offers an eclectic mix of Vietnamese, Chinese and Kazakh music, Finnish folk songs, classical Indian and popular jazz music.
When: 14 March
Times: 8pm
Where: The Great Hall at the Auckland Town Hall, Queen Street, Auckland
Ticket Price Guide: $59 to $109
9. Wastescape
Explore the thought provoking work of British artist Gayle Chong Kwan who has created her impressions of New Zealand's historic relationship with food and dairy using thousands of used plastic milk bottles. Visit Wastescape and reflect for a moment on our reliance on dairy and agriculture stemming from our pre-colonial days and the political implications around the topic.
When: 9 to 24 March
Times: 11 am to 5 pm
Where: Silo 6, Silo Park, Cnr Beaumont and Jellicoe Streets, Wynyard Quarter, Auckland
Ticket Price Guide: Entry is free
10. A Synthesized Universe
Songwriter and performer Anthonie Tonnon and the Stardome Observatory & Planetarium join forces to bring you this awe-inspiring immersive visual and aural planetary experience. Experience the sights and sounds of this unique combination at the Stardome Observatory, the show lasts around an hour and is suitable for all ages.
When: 20, 21 and 24 March
Times: The 20th and 21st at 6.30pm and 8.30pm, and the 24th at 4.30pm and 6.30pm
Where: Stardome Observatory, 670 Manukau Road, Epsom, Auckland
Ticket Price Guide: $25 to $38
Before heading to your favourite Auckland Arts Festival performance stop by the Auckland Waterfront for the perfect spot to grab a bite to eat with friends and family, or see here for more fun things to do in Auckland.