It's that time again – hire a van and take a group to visit the annual Agricultural Fieldays held at Mystery Creek Hamilton. If you're looking for transportation New Zealand Rent A Car have rental trucks, vans, trailers and cars available to get you and your team or equipment to the show. Check out your local NZ Rent a Car depot for Fieldays rental car specials – but be aware that the Hamilton branch is usually booked out every year in advance.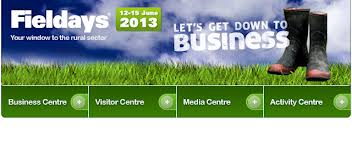 Normally we associate the Fieldays with everything farming, but it covers so much more. Fashion, food and bachelors are all thrown in the mix to attract farming women, and they do make it a whole lot more interesting! However the focus for this year's show is "getting down to business in the global economy." This is highly relevant as global demand soars and New Zealand strives to become internationally recognised as having the capabilities to feed the world.
Farming has evolved in New Zealand so much that it is the perfect focal point; New Zealand agriculture has come of age and is a world leader, rather than the price taker that we were when Britain joined the EU. Now we can take it to the world, but we can also see the world is coming to us and investing in our industry.
The innovation contained in the production side is extremely high, as farmers competed with protected markets, geographical isolation and markets where their products were not a normal part of the national diet. It has been an uphill battle and yet they have outpaced the world in these areas. Now New Zealand needs investment in high end products to become the "Louis Vuitton" of produce, with development and processing of our products here before they are sent offshore. For example, in some countries use of pine is being banned because of the amount of treatment required. New Zealand needs to find some way of treating pine without chemicals, or another fast growing timber that requires little or no treatment, and investment from offshore will certainly help this along. Fieldays tells the world we are serious and skilled, and investment is worthwhile in NZ.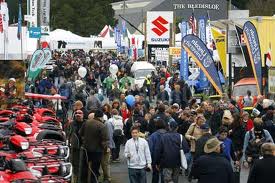 If you are thinking of buying anything agriculture-related, all the big names are there and they normally run great specials for the show. 125,000 people visited Fieldays last year, so if you are in business and think there may be an opportunity to meet up with prospective clients, hire a vehicle from us and take your own team to the show. Introduce your team to what the rural side of New Zealand is all about. Fieldays can be even more interesting for people outside of the industry than for the farming fraternity; tourists can also get an inside view of the biggest industry in New Zealand, and what makes us Kiwis.
There is something for everyone at Fieldays, including 6 Kiwis and 2 Aussies competing for the title of "The Rural Bachelor of the Year". There are some great prizes up for grabs, so expect some theatrics. "Kiwi's Best Kitchen" showcases quality NZ food and beverages, and there will be cooking demonstrations with Masterchef judge Josh Emmet. SODA is hosting an innovation competition where 10 new innovators get to present their design to potential investors, Dragon's Den style. Ag Art Wear is a design competition requiring entrants to design wearable "art" garments made from materials from the farm. Then of course there is the fencing, logging, no. 8 wire art, excavation, tractor pulling and the hardworking sheep dogs.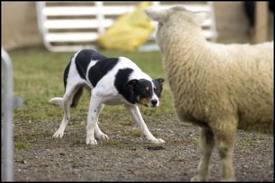 If you buy your Fieldays tickets online you go in the draw for two Suzuki motorbikes, so why not do it that way and while you're online head to NZ Rent A Car and book your rental vehicle at the same time?