With tickets already on sale, New Zealand Fashion Week 2019 is shaping up to be one of the best yet. This year's event schedule is packed with runway shows, performances, seminars, the very popular Beauty Hub, the famous Designer Pop-Up Sale, Style Masterclasses and numerous Fashion Week parties taking place in and around the city. Learn about key trends, fashion forward tips and beauty advice from some of New Zealand's most beloved brands.
Building upon its reputation as New Zealand's premier fashion event, NZ Fashion Week aims to aid local and international designers in their pursuit of recognition and brand promotion within the fashion industry. During the week (Monday 26th to Thursday 29 August) the event focuses on trade and media representatives who attend by invitation only, while the public are welcome to attend over the weekend from Friday 30 August to Sunday 1st September.
Fashion Week Designers
While the full list of designers for 2019 is not out yet, this is some of the impressive line-up seen in previous years. Long time favourites like Zambesi, Hailwood, Kate Sylvester, World, Huffer and of course Trelise Cooper are likely to be in, as well as up-and-coming labels like Wynn Hamlyn, Rachel Mills, Ovna Ovich and Gienipha Tutaki who get the chance to showcase their latest designs. There are set to be over 80 designers showcasing their designs, the full list of designers at NZ Fashion Week 2019 will be available on the website.
Along with the big names, students from the New Zealand Institute of Fashion Technology are selected to open some of the Designer Runway Shows. The lucky students last year included Andre Ngeth, Brooke Neary, Hayley Smith, Jennifer Samsudin, Katie Flanagan, Kaylee Powell, Matthew Baitson, Natalia Donald, Olivia Dunn, Raishal Harrison, Roi Nu, Sara Rezai, Sian Roberts, Susan Colton, Suzi Thompson and Youhan Khosho. Who will be up for it this year? Cant wait to find out!
The Designer Pop-Up Sale
The highlight for many fashion forward followers, the Saturday Designer Pop-Up Sale gives Fashion Week audiences the chance to snap up some designer fashions, footwear and accessories at absolute bargain prices.
VIP tickets are usually available for a bonus one hour head start on the crowds and first pick of the goodies on offer, see below for more information on tickets, pricing and transport options.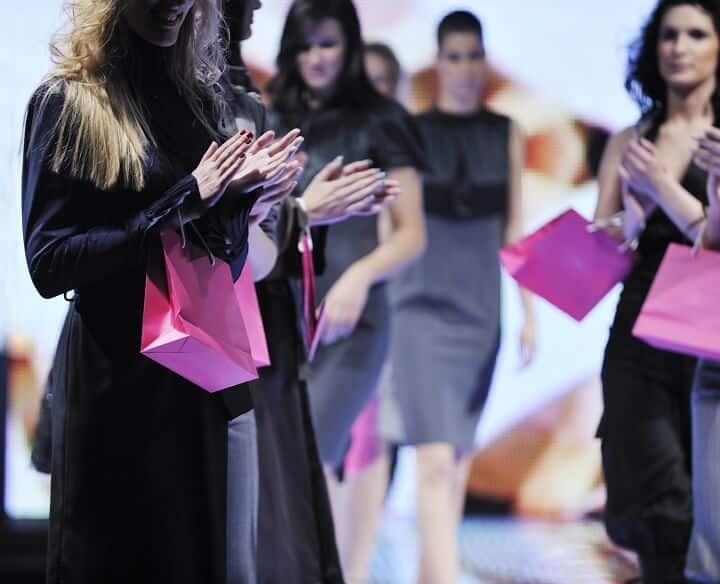 The Beauty Hub
Get the latest on-trend hair and beauty tips from the experts at the Beauty Hub. Get your hands on some of the newest releases from makeup and beauty specialists L'Occitane, Plantae, Essie, Living Nature, Humanature and many more.
Learn how to look runway ready with the professionals! Entry to the Beauty Hub and Pop Up Sale is included in ticket prices.
Simply You Style Masterclass
The Simply You Style Masterclass offers the chance to join fashion experts from the popular Simply You Fashion magazine as they share insider knowledge and tips and tricks on the latest fashion trends.
Find out where to shop, when to shop, what suits your body shape and how to wear it well – prepare to evolve your fashion sense! Tickets are required for this event with prices ranging from $25 to $40 in the past.
Essential Fashion Week Details
Everything you need to know before you go!
Where
Taking on a different location this year the 2019 NZ Fashion Week events are held at the Auckland Town Hall and Aotea Square.
When
Trade. Monday 26 to 29 August 2019 10 am to 10 pm 
Public. Friday 30

th

 to 1st  September 2019 10 am to 10 pm
Tickets
Prices vary depending on show and seat selection, standard prices in the past have started at $25 with premium tickets ranging from $40 to upwards of $100 (these generally include a goodie bag).
There is usually the option to upgrade tickets to full VIP status, which gets you early entry to the Designer Pop-Up Sale on Saturday 1st September.
All NZ Fashion Weekend show tickets have in the past included access to the Beauty Hub and Designer Pop-Up Sale.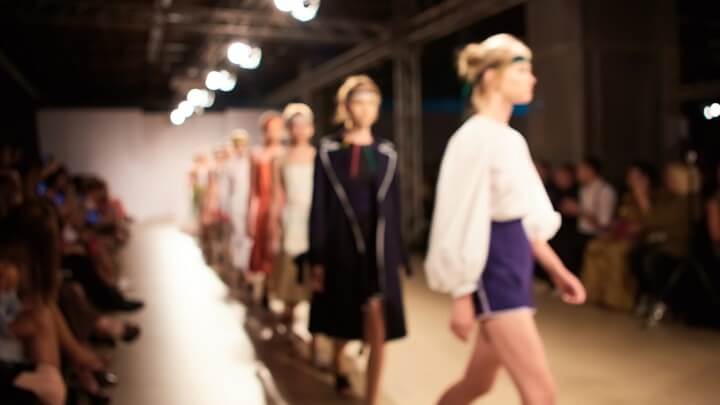 Show Times
Shows historically are approximately 30 to 40 minutes in length, a full calendar of events with Fashion Week shows times is available on the website.
Transport
Taxis. There are a number of taxi services operating throughout Auckland, which will be able to drop you right at the front door of the Town Hall.
Car Parking. There is a public car park – the Civic Car park available across the road form the Town Hall, however space is limited, there are also other parking facilities located nearby on Symonds Street and Greys Avenue.
Bus/Train. The Britomart Transport Centre is a short ten minute walk away.
Ferry. The Downtown Ferry terminal is also just a short ten minute walk away.
With designer fashion pieces ranging from evening and bridal wear to contemporary day wear, sophisticated womens and menswear, high end couture and bespoke fashion to accessories and footwear on parade – fashion focused audiences are in for an inspirational and entertaining ride at the 2019 New Zealand Fashion Week.