What better way to celebrate the arrival of the winter season than with the annual Queenstown Winter Festival. Since 1975 locals have welcomed visitors from far and wide to share in what has become southern hemisphere's biggest winter celebration event.
Usually spread across ten days, but this year crammed into four, the festival is set to raise the roof on the annual extravaganza with fireworks, live performances, competitions and family fun for all. The festival plays host to well over 40,000 people each year and while first and foremost a community event it also offers local business the opportunity for professional development and also a way to give back to the community.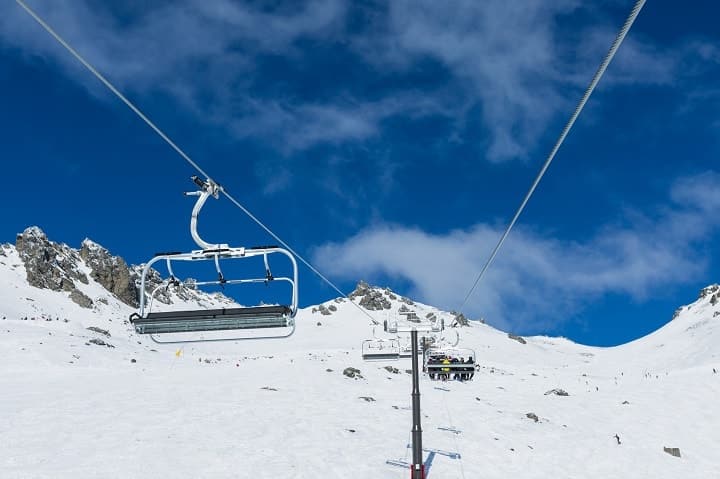 Fast Festival Facts
Need to know when and where it is, what's on and how to get there? Check out our fast festival facts below.
When
Thursday 20th June to Sunday 23rd June 2019
Where
All events and activities are all situated in and around the Queenstown township with snow based activities situated either at Coronet Peak or The Remarkables ski fields. Shuttle buses will operate daily from town or visitors can travel by car or taxi between the locations. There is also a night bus running the Thursday, Friday and Saturday nights from out front of O'Connells in Camp Street.
What
This year's line-up brings together some good old family favourites and action packed adventure highlights, here are our top picks.
The ever-popular Suitcase Race – 12pm to 1pm 21 June at Cardrona Alpine Resort
MacPac Mountain Bikes On Snow – 10 to 12pm June 23rd at Cardrona Alpine Resort
MacPacs Treasure Traverse – 12 pm daily at Earnslaw Park
Monteiths Dog Derby – 12pm to 2 pm, 21 June at Cardrona Alpine Resort
Friday night fireworks – June 21, 5pm to 9pm at Earnslaw Park
The AJ Hackett Birdman – 12pm to 3pm, June 22nd at the Queenstown Bay
The Gibbston Valley Winery Long Lunch – 1pm to 3pm, 23 June at Gibston Valley Winery
How
Getting to Queenstown is easy, the Queenstown International Airport offers regular flights from around New Zealand including Auckland, Wellington and Christchurch as well as from international origins such as Australia's Melbourne, Sydney and Brisbane.
The airport is just 10kms from the town centre and regular shuttles and buses make transfers easy. Or if a rental car is what you need there are also a good selection of car hire companies either based at the airport or in the township who are more than happy to arrange pickups and drop offs.
The Christchurch To Queenstown Road Trip
If keen on adding to the adventure the Christchurch to Queenstown road trip is a classic New Zealand experience. Travelers will find a diverse selection of hiking and cycling trails, world-class wineries, extreme activities and spectacular scenic highlights on offer as they make their way through the Otago and Queenstown Lakes districts towards Queenstown by road.
Depending on the route taken driving from Christchurch to Queenstown by car can take approximately 6-7 hours, if time is a factor, why not go for a one way car hire – choose a rental car company that has a depot in both Christchurch and Queenstown and have the option to leave the car and fly out for the return trip.
Approximate Travel Times By Road To Queenstown
Dunedin 3.5 hours
Invercargill 2.5 hours
Christchurch 6 hours
Greymouth 7 hours
Franz Joseph Glacier 5 hours
Wanaka 1 hour
Cardrona 45 mins
Oamaru 3.5 hours
When driving on New Zealand roads in winter keep in mind that conditions are highly changeable. Always check the current road conditions before setting out and pack basic survival items including warm blankets, snow chains and water.
Quick Winter Festival Links
Looking for more Queenstown highlights or ideas on the best things to do in Queenstown?