Celebrating the accomplishments of the aviation industry as well as the agricultural and technological industries, Warbirds Over Wanaka expertly showcases past and present in this biennial three day adventure of epic proportions.
The small town of Wanaka in New Zealand's South Island plays host to this world renowned aeronautical extravaganza. The snow-capped peaks of the Southern Alps provide a perfect picturesque backdrop (along with sometimes challenging flight conditions!) and the surrounding alpine lakes, valleys and grasslands complete the scene.
2020 Warbirds Over Wanaka Dates And Ticket Prices
Dates For 2020. Friday 1oth, Saturday 11th and Sunday the 12th of April 2020
Ticket Prices. General Admission tickets are available online and at the gate (booking online will save you approximatelly $10 per ticket). Ticket prices start at $189 for a three day pass (Children $25), and $89 for a single day pass (Children $10). Family passes are available for two adults and two children for $179 online and $190 at the gate on the day.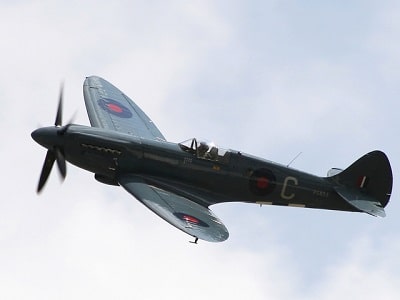 What To Expect
The Airshow is made up of large numbers of flight demonstrations, static aircraft displays, aviation trade stands, market stalls, merchandise and food and beverage vendors on display over a period of three days.
The first day (Friday 10th March) offers visitors the opportunity to visit the ground displays and catch some of the Airshow practice runs over head as well as viewing the free helicopter flight displays lakeside in the Wanaka township (this begins at 4.30pm at the Wanaka lakefront).
The real excitement begins at 10 am on Saturday the 11th March with the chance to see the amazing aircraft in action. Aerobatics, skydiving, formation flying and fly-bys overhead are all part of the action along with complementary military demonstrations and pyrotechnic displays on the ground.
The nonstop action continues on Sunday 12th April. Some of the aircraft you can expect to see at the 2020 Warbirds Over Wanaka Airshow include the ever popular Spitfire, the Russian powered Juka, Royal NZ Navy Seasprite Helicopters, RNZAF air transport Hercules and NH-90 Helicopters, US made Avengers, Mustangs and Harvards, the Czechoslovakian L-39 Albatros, the only remaining airworthy Avro Anson in the world and much much more.
An interactive children's area, Aston Martin Vulcan supercar rides, vintage engine displays, WWI and WWII armaments, uniforms, tanks, jeeps, trucks and guns, classic cars and even aircraft for sale are just some of the treats on offer for Airshow enthusiasts. For those not satisfied with just watching from below, look out for the opportunity to take to the air with the various pilots and aircraft offering charter flights (available for booking on Monday 13th April).
What You Need To Know
Planning ahead for the Warbirds Over Wanaka 2020 Airshow? Here are some things you should know before you go.
Warbirds Over Wanaka is held approximately 10 km south-east of the main Wanaka township, at Wanaka Airport on Lloyd Dunn Avenue, along State Highway 6.
Gates open at 7.30 am and close around 5 pm on all three days.
There is no airshow performances on the Friday.
No UAVs or Drones are permitted in the area.
Alcohol can be bought and consumed within the Airshow grounds only, visitors cannot bring alcohol with them into the show grounds.
Dogs are not allowed at the Airshow (this includes leaving them in vehicles)
Visitors are not allowed to bring Chilly Bins (Eskys) into the Airshow.
Disabled assistance is provided, please see the official website for more information.
Parking at the Airshow is free.
Accommodation nearby is always at a premium, booking well in advance is necessary.
Tickets are available from the official Warbirds Over Wanaka website.
Friday tickets are cheaper due to it only being a practice day.
Gate sales are available but are slightly more expensive than if purchasing online.
Shuttle bus services will run continuously between the Airshow and the Wanaka town centre.
Getting There (And Back)
Travelling distances in New Zealand may seem fairly short, particularly in the south Island, but New Zealand's unique terrain and road conditions can increase travelling times significantly. Always allow plenty of extra time and plan ahead, especially in the winter months. See here for more information on Safe Driving in NZ or NZ hire car driving tips.
Wanaka is lucky to have three international airports within easy driving distance. These include Christchurch, Dunedin and Queenstown – all providing regular daily services both nationally and internationally. All of these airports provide easy access to the Wanaka area, however Queenstown is the closest.
Drive Times By Road
Once on the ground, rental cars, bus services and private accommodation-based transfers are all available from Queenstown. Public bus services and affordable car hire are readily available from Christchurch and Dunedin as well (look out for companies that allow you to return the rental car at different locations and avoid the hassle of return to base issues). These are the drive times to Wanaka if traveling by car.
5 hours from Christchurch
5 hours from Dunedin
1 hour from Queenstown
Road closures and traffic detours are a regular occurrence in and around Wanaka during the Airshow weekend, however regular shuttle services to and from the Wanaka Airport run continuously during the day.
Where To Stay
Popular accommodation spots near Wanaka are often booked out well ahead of the Warbirds over Wanaka Airshow dates so it pays to do some research and sort out your accommodation before your arrival in Wanaka.
There are a variety of hotels, motels, bed and breakfasts, short term holiday homes, luxury lodges and camping options on offer in Wanaka, nearby Cromwell (40 minute drive) and further afield in Queenstown and Alexandra (roughly an hours drive away).
Here are a few Wanaka accommodation suggestions, for more information see the Lake Wanaka Tourism website.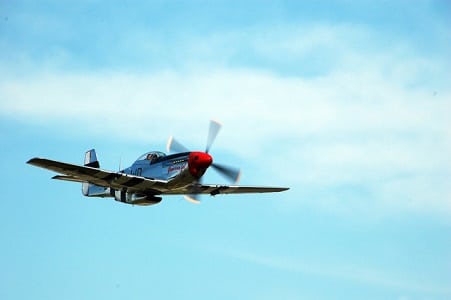 Warbirds Over Wanaka Tours
Don't want to take on the responsibility of planning your own trip to the Warbirds Over Wanaka Airshow? Taking a guided tour can be a great way to enjoy the experience without having to plan travel, accommodation or worry about timing. Below are just a few of the guided tours departing from various locations.
Moa Tours. 7 days of South Island fun including visiting Invercargill and Te Anau, and a 3 Day Gold Pass to the Warbirds Over Wanaka Airshow.
Unique Holiday Tours. Travelling by luxury tour bus, this tour company takes in the rugged West Coast glacier attractions, Queenstown and much more.
Leisuretime Tours. Local tour operator offering multi day tours of the South Island beginning and ending at Christchurch, the tour includes General Admission tickets to the Wanaka Airshow.
Wanaka Highlights From The Air
Been watching from the ground and feel the need to get airborne? Scenic flights and airborne adventures over Wanaka and its surrounding landscape are always popular with tourists and locals alike. Whether its microlight flights, parasailing, skydiving, paragliding, or a scenic helicopter or aeroplane ride there is something for everyone in Wanaka, take a look below for some of the local operators.
Need more thrills and adventures? Take a look here for Highlights tours available in the Queenstown region, the top 5 tourist attractions in Dunedin or  here for some of Queenstown's best extreme adventure activities.