In June and July this year we see the return of the British & Irish Lions Tour. The Lions are a composite team of players selected from professional English, Irish, Scottish and Welsh teams, and the visitors will play ten rugby union matches around New Zealand. The series highlights are three games against the All Blacks, the outcome of which may be a forgone conclusion as the World Cup winners have lost to the Lions only once in more than a century of visits. Kiwi's have been booking mid-winter holidays to see as many games as they can, and supporters from the UK are expected to arrive by the plane load to cheer on their home side.
Whether you're visiting NZ as a die hard rugby devotee or just planning to take a few sick days to catch your local games, we've got some ideas to help fill out your schedule. We'll start in the region of the first two games  – Auckland and Whangarei – as they are only a couple of hours drive apart.
The series kicks off at Toll Stadium in Whangarei on Saturday June 3rd where the NZ Barbarians are the first to take on the Lions. If you're traveling up from Auckland it's worth getting an early start to call in to the famous Matakana Farmers Market, a major weekly event in an idyllic village setting surrounded by vineyards and lush farmland.
Whangarei has plenty to offer in terms of scenery for those who are keen to venture out beyond the cosiness of the motel, car, or minibus. Walks such as the Whangarei Falls , the rewarding views of the Mount Manaia climb, and the spectacular Quarry Gardens are great ways to explore the area. For something unique and totally memorable Dive Tutukaka offers dive training, accommodation and excursions throughout the year to the tiny islands of the Poor Knights Marine Reserve, and even two shipwrecks.
For those less inclined to brave our winter (not very cold, but often wet) Whangarei's town basin offers waterfront cafes and shopping on a far less opulent scale than Auckland's Viaduct, the only warning is that restaurants are bound to be busy for this particular weekend. Here you'll find the Whangarei Art Museum and  Claphams's National Clock Museum, plus you can stroll around looking at the boats. For classic car lovers, the Packard and Pioneer Museum is another excellent wet weather excursion. If you've had the commendable vision to rent a car or minibus from us, feel free to drop by our Whangarei branch for some local wisdom from Willie and Sue.
By Wednesday the 7th you need to be back in Auckland for the Blues game at Eden Park. Auckland is New Zealand's largest city, so many visitors will seek out the boutique shops of Parnell, Newmarket, Ponsonby or Queen St. Some will climb Mt Eden or Mt Victoria for panoramic views of the city and harbour. Some will bungy off the Sky Tower or flock to the central favourites: Auckland Zoo, Kelly Tarlton's Sea Life Aquarium, or the Maritime Museum. The Auckland War Memorial Museum is a multi-floor experience set among the splendid, sprawling grounds of the Auckland Domain, and speaking of sprawling grounds – Cornwall Park and Western Springs are both giant, breathtaking parks perfect for a bescarfed stroll on a grey winters day.
All are highly recommended. But Auckland's defining features are it's two coastlines with their conflicting personalities. Built between the Manukau Harbour to the west, and the Waitemata to the east, each corner of this sprawling metropolis has its own character and texture.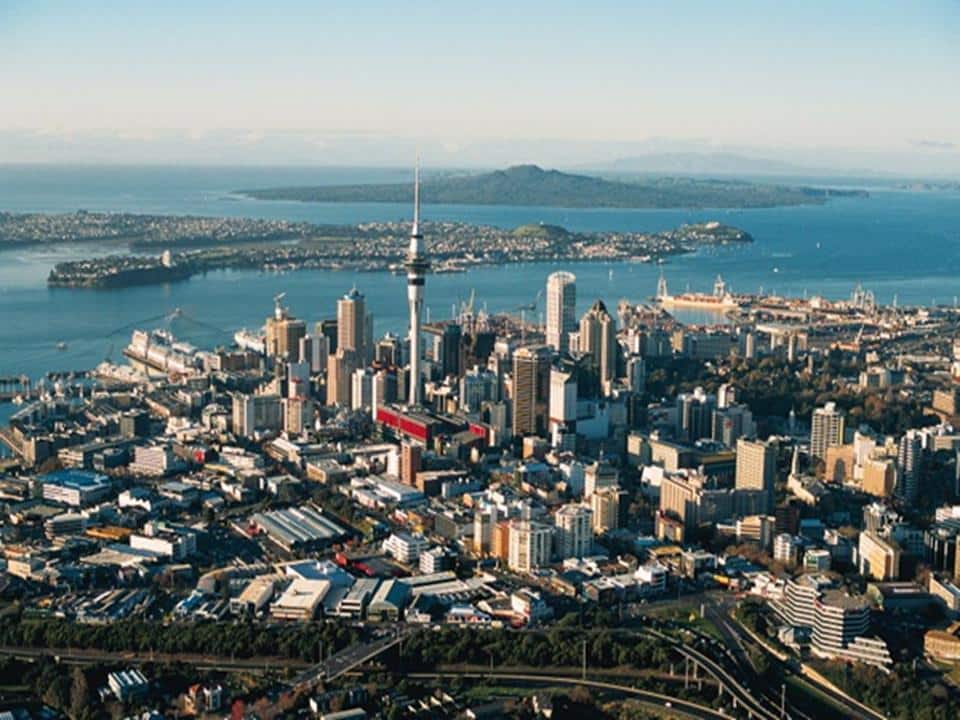 Waitakere is Auckland's west coast, known for its black sands and surf beaches such as Piha and Muriwai. Be aware that the strong undercurrents can be lethal for inexperienced swimmers. These beautiful but brutal shores are lined with forest, or ranges, and the occasional artists haven – Bethells, Laingholm, Titirangi. There are many bushwalks in the Waitakere Ranges, easy trails suitable for most ages, where you will see giant kauri trees, waterfalls, dams, and thousands of acres of unmolested forest right on the doorstep of a major city (30 – 45 minutes from the CBD).
If you're keen on wine tours or wine tasting, the north-western outpost of Kumeu has the goods. Take SH16 from the city and watch for the Kumeu exit – on a clear day you should be there in under 25 minutes.
As little as 20km away from the tumultuous west coast, the eastern shore's temperament is a world apart. White sands, sheltered waters, and urban conveniences are the hallmarks of the Waitemata beaches. A stones throw from the city is Mission Bay and St Heliers beaches, the North Shore has Takapuna beach, Browns Bay, Long Bay Regional Park, and just north of Auckland is Orewa beach and its cafe-lined highway. There are too many to name, the whole seaboard is a treasure.
So much to see within an hour's drive of the town! Remember if you are considering booking a car or minibus to shuttle your crew around, our three Auckland branches will assist in any way possible, including offering airport pickups and hotel deliveries.
Next week we follow the tour to the South Island – bookmark our blog for more Lions Tour news and travel advice!