The 2017 Lions Tour kicks off this Saturday in Whangarei.
In the name of thorough, watertight journalism, I'll point out that New Zealand is rugby nation whether New Zealand likes it or not. We don't actually play the thing, heavens no, but we do love to go to sports bars and roar at the big screen TV.  So the tour is a Big Deal and locals will no doubt be taking advantage of the long weekend and perhaps some paid sick leave to do a bit of sight-seeing alongside the tourist supporters, before trundling back to Auckland in time for the first Eden Park game on Wednesday the 7th. If you missed our previous blog, both cities have much to offer and we had lots of suggestions to pad out your trip.
Christchurch City
The tour then vaults south from Auckland to Christchurch, where the Lions face off against the Crusaders at AMI Stadium on June 10th. Some visitors should feel right at home in Christchurch; it is famed for its predominantly English heritage.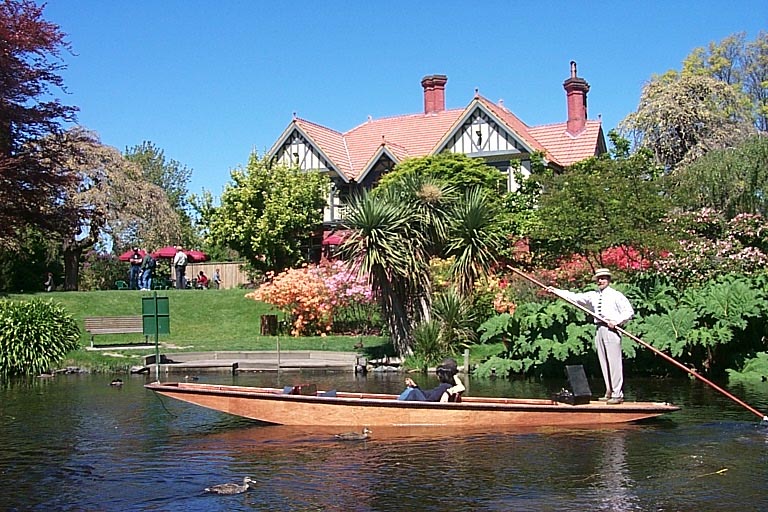 The city's main feature is the Avon River, which dawdles through the town centre bearing flat-bottom punts, paddle boats and kayaks. A cycle path runs along the river bank, and a tranquil pedal, punt or stroll will take you past the exquisite Mona Vale homestead, Hagley Park, and the Christchurch Botanic Gardens. Kids will want to make a beeline for the lavish Margaret Mahy Family Playground – the largest in the southern hemisphere. If you're a true glutton for scenery the Christchurch Gondola will take your breath away, providing a bird's eye view of the city, the Canterbury Plains and the Southern Alps. They even offer tempting combo passes which include punting on the Avon, a tram tour of Christchurch, and entry to the botanic gardens.
The original "face" of Christchurch, thanks to a thousand postcards, is a giant Anglican cathedral which crumbled in the 2011 earthquakes. Though its future has been in limbo ever since, new reports suggest that a restoration may be possible. The damaged cathedral is still worth seeing, it is here.
An obvious first stop for anyone arriving by plane is the International Antarctic Centre, as it is within walking distance of Christchurch airport.  Christchurch, and its port of Lyttelton, has a long history as an official gateway for Antarctic exploration. Both Ernest Shackleton and rival explorer Robert Falcon Scott used Lyttelton as a departure point for expeditions over 100 years ago, and in the central city there was even a statue of Scott sculpted by his widow (displayed post-quake at the Canterbury Museum). The centre provides both base facilities and a museum and visitor centre where you can visit 'Antarctica' the snow and ice experience, survive an Antarctic Storm, learn about life in modern day Antarctica, and ride on the Hagglund all-terrain vehicle.
Wildlife Experiences
Just a few minutes drive from the International Antarctic Centre, or Christchurch airport, you can find two great wildlife parks. An ideal stop for families and animal lovers, either take your pick, or make time for both and savour the differences between them.
Orana Wildlife Park is New Zealand's only open-range zoo, and aims to provide many endangered animals with habitats as close as possible to their natural environments. Streams, moats and banks are used in place of fences wherever possible to allow visitors to see each species "in the wild". Visitors can also interact with animals through fifteen hosted feedings per day.
Willowbank Wildlife Reserve is a smaller park, owned and operated by the Willis Family for forty years. Its residents include rare native birds such as flightless kiwi and takahe, kea – the South Island's alpine parrot – and a breeding colony of the prehistoric reptile tuatara. Guided behind the scenes tours give a rare glimpse of their kiwi breeding programme. Willowbank also features the Ko Tane pre-European Maori village – including a traditional Maori meeting house – which has an interactive Maori evening cultural experience.
Akaroa & Banks Peninsula
South of Christchurch and about 90-minutes by road, Banks Peninsula offers its own rich wildlife experiences in natural surroundings.
Akaroa, at the tip of the peninsula, is a coastal village on the shores of a large volcanically-formed harbour of the same name. This harbour and shore are home to rare Hector's dolphins, little blue penguins and New Zealand fur seals. Black Cat Cruises offer year-round swimming with dolphins in the sheltered harbour waters, and for a small town there are a surprising number of operators running harbour cruises, jet boat rides, 4WD tours and other activities.
Southbound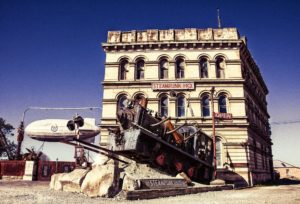 60km south of Christchurch SH1 crosses the massive, braided, salmon-filled Rakaia River with the longest road bridge in New Zealand. About an hour later the town of Geraldine will welcome you. It's a pretty country town with some great walks, farm tours, and craft shops. Watch a movie at the tiny, historic cinema! Next stop is Timaru, time for food and a wander around the surprisingly intact Edwardian facades in the town centre. Oamaru is next: home to first-class dining at Fleur's Place, craft beer at the Criterion Hotel, and "NZ's premiere steampunk attraction" – the Steampunk HQ museum/gallery.
Coastal Curiosities
On the windswept Otago coast, the tiny fishing village of Moeraki has a rich Maori, whaling and sealing history, but this is all apparently incidental. Rocks are what the visitors really want to see: the Moeraki boulders, clusters of perfectly formed geological eggs. The town is about an hour's drive from Port Chalmers, and the rocks are a 45 minute walk from there, either on the beach or along the Millennium Walkway. It is also common to see yellow-eyed and blue penguins, seabirds, and even seals along the coast.
Dunedin City
On the 13th the Hurricanes will make a stand at Dunedin's Forsyth Barr Stadium, giving those following the games a few days to amble casually south and see some sights between the two cities. Dunedin is about 4.5 hours from Christchurch and is the second largest city in the South Island. As much as Christchurch reflects its English heritage, Dunedin was largely settled by Scots and its name is the Gaelic translation of Edinburgh. The pioneers landed at nearby Port Chalmers, and this is worth a visit. It is simultaneously a quaint art colony and one of NZ's busiest commercial ports, as well as an obligatory stop for our booming cruise ship trade.
Dunedin, meanwhile, has plenty to keep you occupied during the pre and post game downtime. It has some notable buildings, behold their railway station:
Other significant heritage buildings in the area worth seeing include the Toitu Otago Settlers Museum, the former Dunedin Prison, the Dunedin Law Courts, and Olveston House. Built at the dawn of the 20th century, this spectacular 35 room residence represents the pinnacle of Edwardian opulence and elegance. From the grand exterior designed by Sir Ernest George, to the collections of furniture, art and ceramics housed within, Olveston is breathtaking.
Of course there's the shopping, but for a slight change of pace and the opportunity to sample some of the best fresh produce the Otago region has to offer, why not check out the Otago Farmers Market.  Every Saturday thousands of locals and visitors flock to the Dunedin Railway Station's north car park to experience the friendly atmosphere, fresh produce and to grab a bargain.  With over 60 stalls on offer there is sure to be something for everyone, buy direct from the producers and source some of the best meats, fruits and vegetables in New Zealand.  Enjoy cooking demonstrations, buskers, and great coffee while you make you way around one of the busiest farmers markets in Australasia.
One of the city's most popular tourist diversions is the Cadbury Chocolate Factory, and it may be your last chance to see it in action. Sadly, the factory tours will cease at the end of this year when the factory closes and production moves to Australia.
Of course Dunedin also boasts Baldwin Street, the world's steepest residential road with a gradient of 35% – apparently because early roads in Dunedin were mapped out by city planners in London who were unaware of the extremely volcanic nature of the terrain. It's only 350 metres long, so you can walk up if you're keen, but hold tight to the baby stroller.
If you are planning to rent a car or minibus from either our Christchurch or Dunedin branches they will happily offer more fantastic local insight and recommendations. Next stop: Rotorua!