The story so far.
The British & Irish Lions, a salad of players harvested from assorted professional UK teams, are here in New Zealand to play seven regional rugby teams, as well as three traditionally fruitless matches against the All Blacks. The tour hop-scotches around the country but can be broken down, we think, into three road trip-able bites… and Wellington… and so in previous posts we spotlit some things worth doing if you are plotting a drive between the games in Auckland & Whangarei or Christchurch & Dunedin.
So after only two games in the South Island the Lions are outta there, set to play out the remainder of the ten date tour in the North. The cultural and geological mecca of Rotorua is the next stop, where on June 17th the Maori All Blacks will be taking care of business at Rotorua International Stadium.
Rotorua is a unique spot and is rightly considered a compulsory stop for any overseas visitor. Its natural geysers and mud pools are the main draw, but a smorgasbord of man-made attractions are on hand to keep the tourists entertained, accommodated, wined, dined, and robbed blind… If you are driving down from Auckland as many will, the ride is a leisurely three hours, and if you are jetting in to Rotorua airport our local branch can help with most transport needs!
If it's your first time in Rotorua you obviously have to see what the fuss – and smell – is all about, and check out the local thermal activity. Te Puia Thermal Reserve features more than 500 of these springs, including Pohutu which erupts up to 20 times a day, blasting steam and water 30m high. Te Puia is also home to the National Carving School and the National Weaving School, where you can see traditional Maori woodcarvers and weavers at work, plus a carved Maori meeting house, a cafe, galleries, a kiwi bird reserve, and inevitably, a gift shop. Wai-O-Tapu Thermal Wonderland is, true to its name, a wonderland completely unique to New Zealand, and is another great chance to see the geysers in action.
If seeing the mud pools isn't enough for you, you can bathe in the stuff at Hell's Gate, a thermal spa facility. The mud spa is thought to have therapeutic properties, and you can cap it off with a massage or a sulphur spa. For the non-mudbath inclined, check out the bush walks, the Kakahi Hot Falls, or ease yourself into a more conventional hot spring at Kerosene Creek.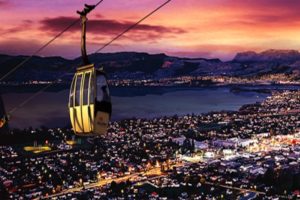 For lovers of the great outdoors, Whakarewarewa Forest ("The Redwoods") is home to a labyrinth of walks and cycle trails, and several thousand acres of California redwood trees. The forest was featured as a principal location in the movie Pete's Dragon, which you can read more about here. If you enjoyed (or missed) the Christchurch Gondola these sedate but spectacular rides afford drone-like views and seem to be springing up everywhere. Along with a sister operation in Queenstown, Rotorua has Skyline Gondolas which promise a bird's-eye view of the lakes district in weather-proof 8 seat gondolas. Other on-site attractions include such adrenalin-inducing activities as luge, ziplines, and a skyswing, and you can lunch at the Stratosfare Restaurant.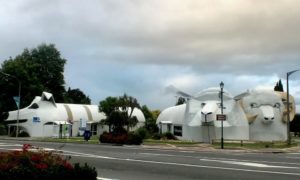 It's a mere 85 minutes from Rotorua to the next match location in Hamilton, but on the way you'll pass through Tirau. Though a tiny farming town, Tirau has capitalised on being a thoroughfare for the millions of tourists who visit Rotorua. They get your attention with a trio of gigantic animals, rendered in the signature material of the Kiwi countryside: corrugated iron. A sheep, then a dog, were built in 1994 and 1998, with a ram being completed in 2016 to house shops, public toilets, and an information centre. Having pulled over to take pictures of the farmyard pals, tea rooms, antique shops and other delights await the weary motorist.
Cambridge is the next stop, and is home base for many national sports including cycling, and canoeing or kayaking on one of the world's foremost rowing lakes, Lake Karapiro. Highly recommended would be a lunch stop at the lakeside Boatshed Cafe, or the organic cafe Paddock on Victoria St.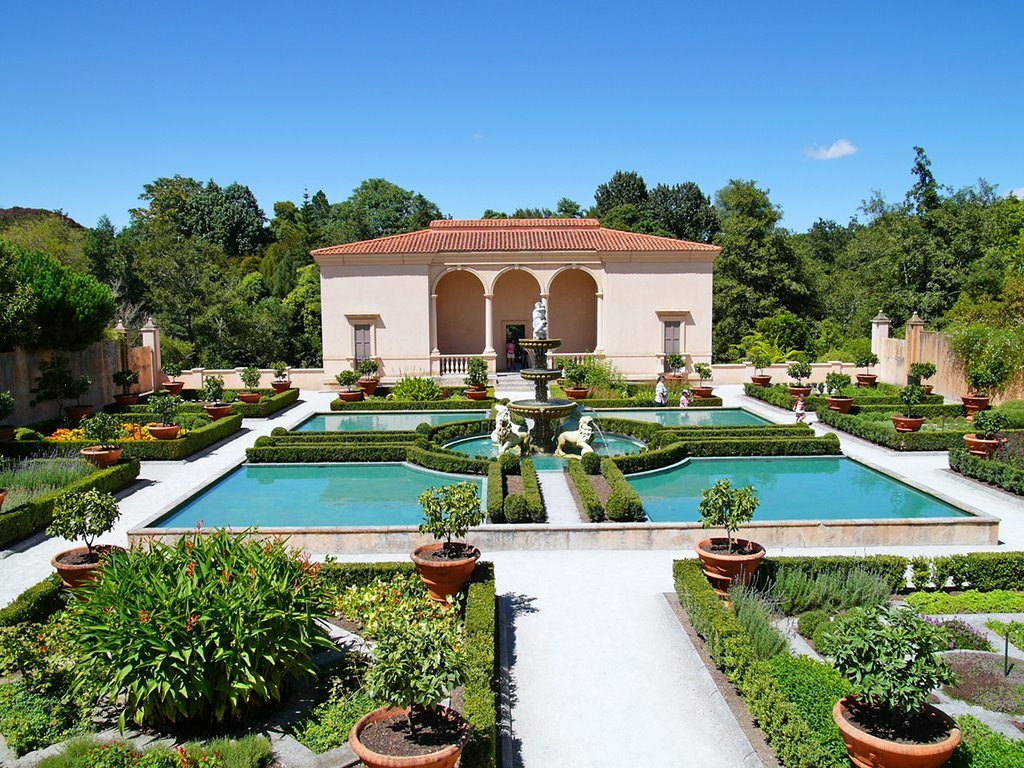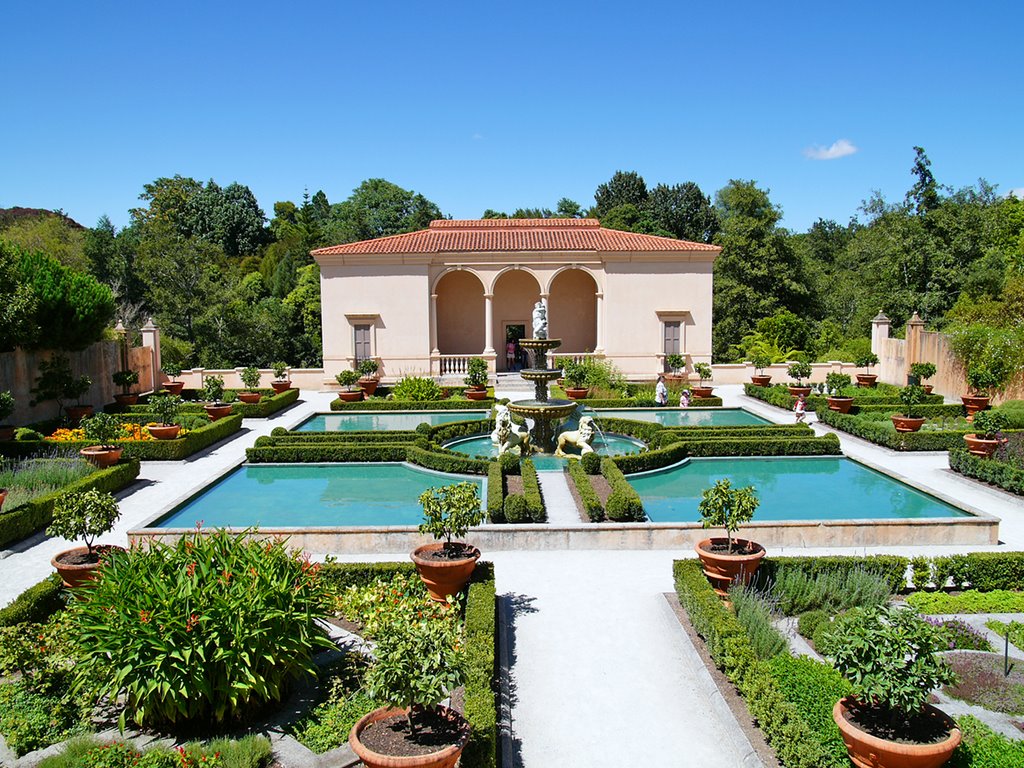 Hamilton, where the Lions face the Chiefs on the 17th, straddles NZ's longest tributary – the Waikato River – which stems from Lake Taupo and is over 440 kilometres long. It has a tremendous amount of history which is reflected in the region's museums, and can be enjoyed firsthand on scenic cruises such as the Waikato River Explorer. The cruises leave from a jetty in the Hamilton Gardens, perhaps the real jewel in Hamilton's crown and the Waikato's most visited tourist attraction. The gardens include a lake walkway, a waterfall lookout, and the Paradise Collection: enclosed spaces representing gardens from Japan, India, England, Italy, China, and a Modernist garden. Surrealist and Egyptian gardens are planned.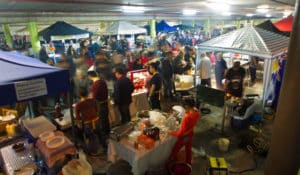 The Saturday night Lions game unfortunately clashes with another worthy Hamilton tradition, the Hamilton Night Market. Held in the carparks beneath the Bryce St Kmart, they run from 5 -11pm and offer a dose of international cuisine, culture, sights, smells and sounds, plus things like face painting for the kids. Speaking of culture, check out the visual kind at ArtsPost, a platform for several galleries and shops housed in a restored Edwardian post office.
There's far more to see and do if you have the time – don't forget we have a Hamilton branch if you need to rent a car or minibus to scoot around, and whose staff are a fount of local wisdom. You can also trawl through this list for some ideas before you head north again for the first All Blacks test in Auckland. Which reminds me, indirectly, did any of you high rollers know that Hamilton has its own SkyCity Casino? Why cart all that cumbersome money home with you…?