Queenstown is one of the most highly acclaimed tourist destinations in the world. Its breath taking backdrop of towering mountain ranges, glacial fed lakes and picture perfect tussock clad valleys have led to its immense popularity with tourists and travellers resulting in an increasingly exhaustive list of things to do and see in Queenstown and the Central Lakes region. The only problem is how can you fit enough of these amazing activities and attractions into the day without feeling like you've missed out on something?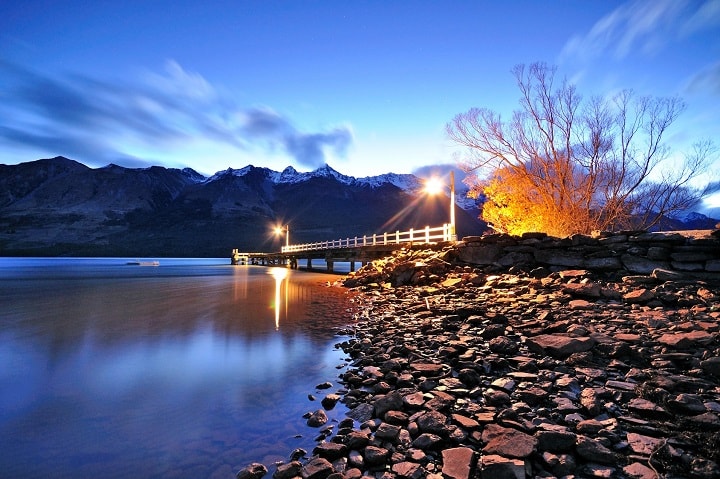 Sometimes taking a 'highlights tour' can be the best way to sample the region's best while keeping within restricted time frames. Whether you choose half day or full day tours, or even tours that run over several days, decide to get extreme or just sit back and relax the choice is up to you. Here are a few popular small group sightseeing tours on offer in Queenstown just to get you started:
Queenstown Highlights (Limousine South)
Offering a half day morning tour and a full day highlights tour; the Queenstown Highlights team have handpicked five of the top locations not to be missed while in Queenstown. So just what is on their list? Depending on which tour option you choose the Queenstown Highlights team will take you on a magical Queenstown journey which may include:
Standing atop the Queenstown Hill viewing point for some of the best Lake Wakatipu and Remarkables photo ops ever. The AJ Hackett Bungy Bridge, where you can see the famous New Zealand bungy jump in action either as a watcher or even take the plunge yourself. The Gibbston Valley Winery where you can taste a selection of locally produced award winning wines. One of the famous Lord of the Rings film locations, you can personally check out where the Pillars of the Kings scene was shot in the Kawarau Gorge.
As well as the chance to take in the rich colonial architecture of Arrowtown, while enjoying the quirky shopping boutiques, the Lakes District Museum or Chinese Miners' Settlement. Speed things up with the thrill of Jetboating as you hurtle along the Shotover River at great speeds with the Shotover Jet team or the more relaxing Dart River Wilderness Safari jet boat ride that takes you on a spectacular journey along the Dart River's intricate river system while surrounded by the snow covered peaks and beautiful waterfalls of the Glenorchy area.
Tour prices range from $625 for adults and $320 for children for the full day tour to $95 for adults, $40 for children for the half day tours. Group sizes are always small and the tours are complete with luxurious vehicles and friendly local driver-guides. Complimentary pickups and drop offs are available.
Private Discovery Tours
Providers of various discovery tours throughout the Queenstown and Milford Sound areas Private Discovery Tours offer local Queenstown sightseeing tours which include highlights and must see aspects of the Queenstown region. A family friendly tour company, the team at Private Discovery Tours are flexible with their tours and are happy to adapt to your needs and requirements. The Queenstown Local Area Sightseeing Tour half day option may include things like:
The Shotover Gorge, the Oxenbridge Tunnel, the Skippers Canyon Saddle and the Wakatipu basin lookout. A stop at the historic gold mining settlement of Arrowtown, with time for some refreshments and a walk through the main street or around the partially restored Chinese settlement from the 1880's. Or try enjoying a leisurely stroll along the Bendemeer Reserve walk at Lake Hayes.
Also a visit to the Kawarau Gorge featuring the famous Bungy bridge and Bungy Dome. A stop at the Chard Farm Vineyard where sightseers can experience the excellent hospitality of the small family owned winery committed to the production of the finest cool climate wines.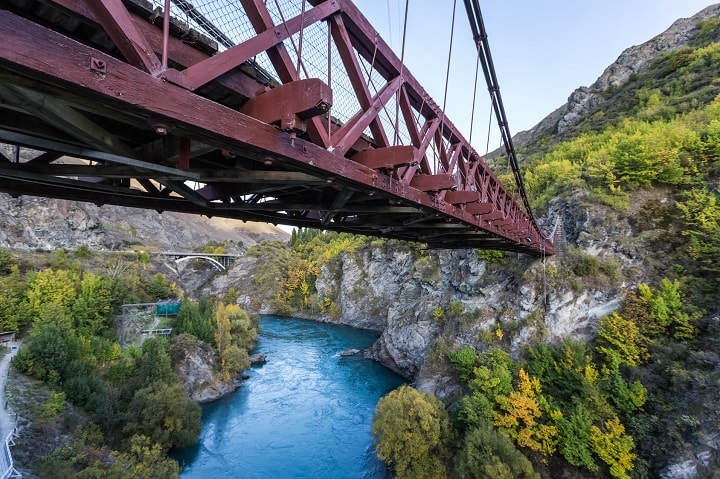 The Private Discovery Tours full day sightseeing tour includes visiting Arrowtown, Wanaka and Cromwell and may include the addition of things like visiting the Coronet Peak lookout on Skippers Canyon Road. The opportunity to experience the spectacular panoramic views at the Crown Terrace lookout. Lunch at the unforgettable Cardrona Hotel along with a visit to Puzzling World in Wanaka and for the perfect end to the day a fruit ice cream at Mrs Jones on the way home.
Specialising in small groups the Private Discovery Tours owner/operators have an in depth knowledge of the local region and its attractions. Prices start at $170 for adults and $90 for a child with the final cost dependent on your tour selections and requirements. Daily departures and hotel pickups are available.
Remarkable Scenic Tours
A boutique tour company specialising in Arrowtown, Wanaka, Cromwell and Cardrona areas catering for small groups from 2 up to 11 in a single vehicle or up to 17 spread across two vehicles. The Remarkable Scenic Tours excursions are packed with many memorable photo opportunities, local historic sites and stops along the way to sample some tasty local delicacies. An example tour might include:
Travelling the Wanaka Loop for a memorable journey packed with stunning Central Otago scenery, iconic landmarks and historical buildings. Starting in Queenstown the tour makes its way through Arrowtown, Cromwell, Wanaka and Cardrona. Beautiful lakes, ski fields and high country trails will inspire and amaze as you make your way through this spectacular countryside.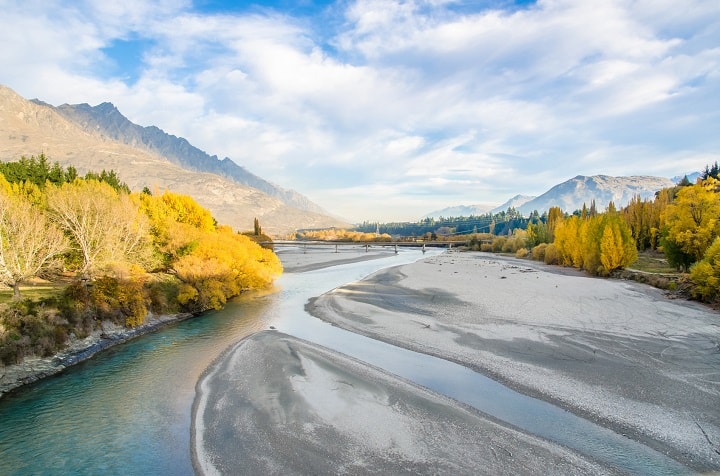 The tour makes a pit stop at one of the oldest pubs in New Zealand, the Cardrona Hotel before tackling the infamous Crown Range. The highest main road in New Zealand, the Crown Range lies as one of two road links between Wanaka and Queenstown and rises an impressive 1121 metres.
Private tours designed to cater to personal requirements are also available, choose from adrenaline fuelled thrills, scenic flights, fine dining or just getting out and enjoying some of the superb scenery by whatever means possible. Tour prices for the full day tour are $229 for adults and $169 for children (aged 4 to 14).
Whomever you chose to take a tour with, Queenstown highlight tours are designed to cater for a wide range of ages, abilities and tastes. Also it is worth noting that if you wish to personalise your tour as most tour companies would be more than willing to provide some degree of flexibility. Please note all prices listed in this article are in New Zealand dollars and are indicative only – be sure to contact the individual businesses for up to date tour details and costs.
For futher information and advice about your trip feel free to pop in and talk to us at our Queenstown branch.