Researching Palmerston North from a tourist perspective is no easy feat. There has been quite a lot said about Palmy, some good, some bad, but it is actually quite a unique place in New Zealand.
It is relatively central, with Himatangi, a West Coast beach only 35 kms away. Wellington to the south and Napier to the east are only two hours away, and you can reach Taupo in just under three hours. When driving the length of the North Island we generally break our trip at Taupo, but Palmerston North is worth a stop, as there are loads of things to do and see.
We have a conveniently located Palmerston North car rental branch so if you are flying in, give Brent a call and organise your rental vehicle before you leave.
The Manawatu is seen as one of the intensive farming areas in New Zealand, having a large flat area where dairy farming was established and surrounding rolling hills ideally suited to sheep farming. Massey University was established as an Agricultural College in 1926 and became a University in 1964. It is the only university in New Zealand to teach Veterinary Science and offer a Bachelor of Aviation. It also has three campuses and over 35000 students, nationwide.
A great place to begin is accommodation and there are a lot of different options, so if you decide on a Palmerston North stopover in preference to Wellington or Taupo you may be pleasantly surprised on what is on offer. Also there are some great options for dining, from breakfast through to dinner. This is also a great place to hit the shops. The best thing about shopping in the smaller centres is that they are not dominated by the national chain shops and you can find some truly unique shopping that is unavailable elsewhere.
Now that you have, shopped, eaten and slept, take a stroll around the Victoria Esplanade or catch the miniature train around the park. Te Manawa Gallery is a gallery of Museum Art and Science, with changing exhibitions of every kind. Drive your rental car to Feilding on a Friday and you can do the Saleyard Tour.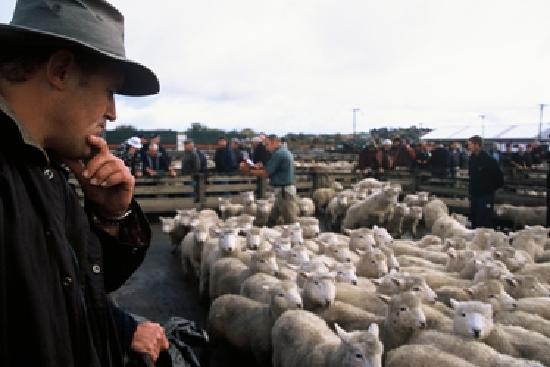 Going to the sales as a child was a big day out. I still remember the smell, the home baking and cups of tea. The stock agents where loud and quick, the farmers quietly leaning on the fence, downward looking and the nod of the head indicating a bid. I was always trying to spot the bidder. A Swanndri, (waterproof jacket) which was first made in the Taranaki was the unwritten uniform for a day out at the sales. Join the locals in the café afterwards. On a Friday there is also the Farmers Market to visit, which was voted "Farmers Market of the Year 2012". Prince Charles and Camilla visited this very market while they toured here, so it's good enough for royalty.
Further north of Feilding is Cross Hills Gardens at Kimbolton, which has 7 hectares of beautiful gardens, a plant nursery and café and is open from Sept – May with the Rhododendrons in full bloom in October/November. This area of the country seems to be an exceptional environment for Azaleas and Rhododendrons. Check for opening times.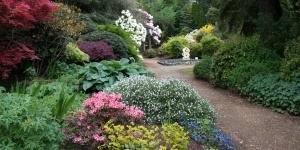 There are also cycle trails, walking tracks, beautiful country gardens, and I almost forgot the rugby museum!
So on your next North Island road trip make sure you check out Palmerston North – you will be surprised at what you find here.
Happy Travels!
Heather
NZ Rent A Car