Palmerston North is located in the Manawatu-Wanganui region, around 140km north of Wellington. The city is filled with lush parks and greenery, and the region is home to spectacular native bush, steep gorges and magnificent mountain ranges, making Palmerston North a great base for exploring in a rental car. Here are 5 recommendations of places to visit while you're there.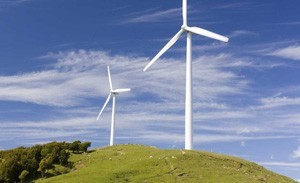 Victoria Esplanade Gardens
The Victoria Esplanade Gardens were created to mark Queen Victoria's 60th Jubilee, making them a fascinating historical attraction. Stroll through the fragrant rose garden, witness the beautiful cherry blossom drive in spring, and ride a miniature railway through a portion of native bush.
City Walkways
A number of city walkways cater to all interests and fitness levels. Whether it's through ANZAC Park taking in established native and pine forest, or the Bledisloe Park with its native birds and original pockets of bush, there are plenty of tracks offering gentle walks to challenging climbs and a variety of scenery and nature.
Owlcatraz
Located southwest of Palmerston North, this wildlife park features rare animals in a native bush and farmland setting. Meet New Zealand's native owls (morepork), ostriches, red deer, a friendly Jerusalem donkey and the Oha Kune pig and explore the old Shannon Jail and Lake Owlsmere.
Beehive Creek Walk
This family-friendly walk follows the shallow Beehive Creek through native bush and through undulating farmland, rising to the Pohangina Valley West Road. Children can paddle safely in the gentle stream and the top of the hill offers great views of the Pohangina Valley and the Ruahine Ranges.
Akitio Beach
Akitio Beach is located on the eastern shore of the North Island, and is regarded as an excellent playground for surfers, fishers and swimmers alike. The beach is about 2 hours drive from Palmerston North and well worth a visit.
Palmerston North is an excellent getaway to the Manawatu region, with many different attractions both near and far to explore in your rental car. View more Palmerston North attractions and activities and check out our Palmerston North Travel Itinerary.
Palmerston North Travel
No matter your interests, a Palmerston North rental car is the perfect way to see everything the Manawatu-Wanganui region has to offer. NZ Rent A Car offers a variety of affordable hire vehicles from our Palmerston North car rental depot to help you explore the sights at your own pace.