With Waitangi Day upon us we thought it was time to reflect on some of the things that make New Zealand such a great place to visit. Check out our list of 5 things we love about our little corner of the planet.
1. Friendly Locals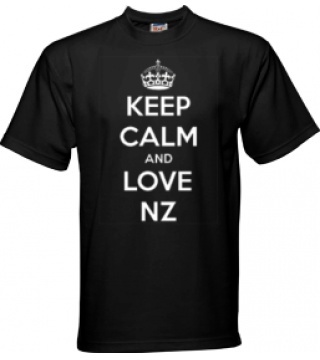 Most Kiwis you will encounter are extremely friendly and helpful, and we're a pretty laid back bunch of people as a rule. Of course you'll bump into the odd grumpy soul, but unlike larger, more populated countries where you get funny looks for making eye contact with strangers, you'll find Kiwis warm and approachable and ready to help out if you get into difficulties.
2. Compact
Being small does have benefits. It's quick and easy to get from one spectacular location to another, allowing you to clock up the memories instead of the kilometres. With so many beautiful natural attractions, native wildlife and charming townships within easy reach of the country's main centres you'll be able to fit so much more into your New Zealand holiday.
3. Cheaper
Travelling fewer kilometres makes for a cheaper vacation, so our compact size also makes New Zealand a relatively cheap destination (once you get over the airfares!). There are also plenty of cheap accommodation options throughout NZ, including backpacker hostels, motels, camping grounds and holiday parks. There are also heaps of places to stop off if you have a camper van, so freedom camping is also an option for travellers on a tight budget. Takeaway food is pretty cheap and there are many options to choose from so getting a decent feed shouldn't break the bank either.
4. Natural Beauty
New Zealand has an abundance of amazing natural highlights. Instead of man-made theme parks, we have majestic mountains, glassy lakes, lush rainforests, beautiful national parks, volcanic thermal wonderlands and spotless beaches, so you can escape the hustle and bustle of your busy life and decompress in our beautiful, natural playground. You'll also save money because our backyard is free for all to enjoy.
5. Unpretentious
In addition to being friendly and laid back, New Zealand is extremely down to earth and we don't mind having a joke at ourselves. Yes we have millions of sheep, some of us still sport mullets and we used to be a bit behind the times in some circles, but we're also an entrepreneurial and innovative nation. We were the first country to give women voting rights and bungy jumping started right here. Everest was first conquered by a Kiwi and one of our home grown scientists made several important discoveries in nuclear physics. But we don't like to boast. "She'll be right" is a common phrase and you could be excused for thinking that 'stubbies' (shorts) and 'jandals' (flip flops) are part of our national costume because we wear them year round. Life's just too short to sweat the small stuff!
What do you love about New Zealand? We'd love to hear your views so jump in and leave a comment.