At a total of just 268,021 square kilometres New Zealand manages to pack a lot into its relatively small corner of the world. Magnificent landscapes filled with mountain ranges, windswept valleys, tussocky plains, lush green rain forests and beautiful lakes rivers and streams along with vibrant urban areas and world class adventure activities mean there are lots and lots of things to see and do whether you are on holiday, visiting relatives, honeymooning or even on a business trip.
While New Zealand's main cities do have regular public transport options, travel by car is the most used (and most convenient) form of transport throughout the country, prompting many visitors to seek out reliable rental car hire for the duration of their stay.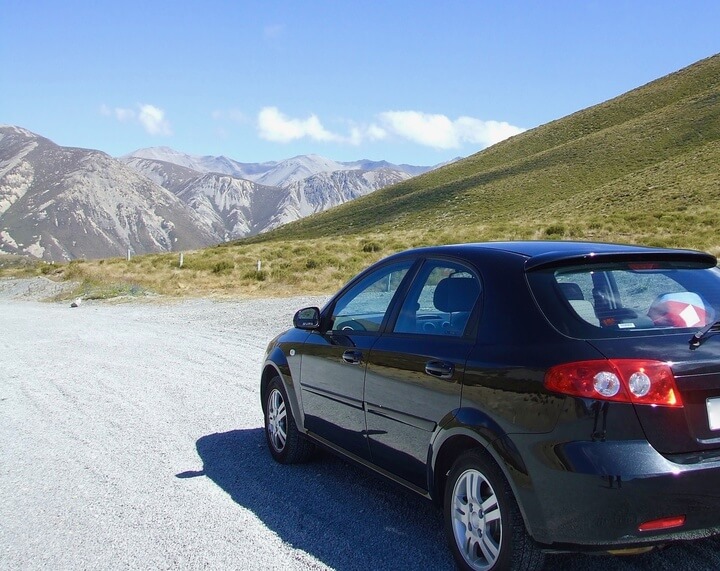 Airport Car Hire In NZ
Hiring a car in New Zealand is extremely easy; all of the major airports provide access to a good selection of rental car companies to choose from or car hire is available from hundreds of locations around the country. If you're travelling to New Zealand and planning to hire a rental car upon arrival at the airport, here are 4 things to think about before making a booking.
1. Availability
All larger airports and most smaller airports in New Zealand will have a selection of rental cars available for you to book on the spot.  All of the larger national car hire companies will have an airport based branch, particularly in the three main cities of Christchurch, Wellington and Auckland. Sometimes airport booths may not be manned outside of normal working hours (8 am to 5 pm) particularly in the smaller regional airports.
2. Convenience
Larger car hire companies with branches nationwide will offer more convenience when choosing pick up and drop off locations as the different depots will accept one-way car rental. Also if intending to cross the Cook Strait on the ferry between the North and South Islands it is important to make sure your rental car company allows this.
3. Range
When renting on the spot from an airport depot it is likely the range of vehicles available on the spot might be less than available online or at a city based rental car depot due to limited space available for storage of vehicles. This can mean having to choose from what is available at the time of your arrival which may not be what you had in mind or at the expected price, booking ahead is advised.
4. Booking Ahead
If you can, booking your car in advance is a good idea, this will ensure that the chosen vehicle will be ready and waiting for your arrival. And also makes it possible to avoid standing in long queues at the end of a tiring flight, or being disappointed by not getting the vehicle that you want. It also means you will not miss out on any special offers or low rates that are often offered when pre-booking.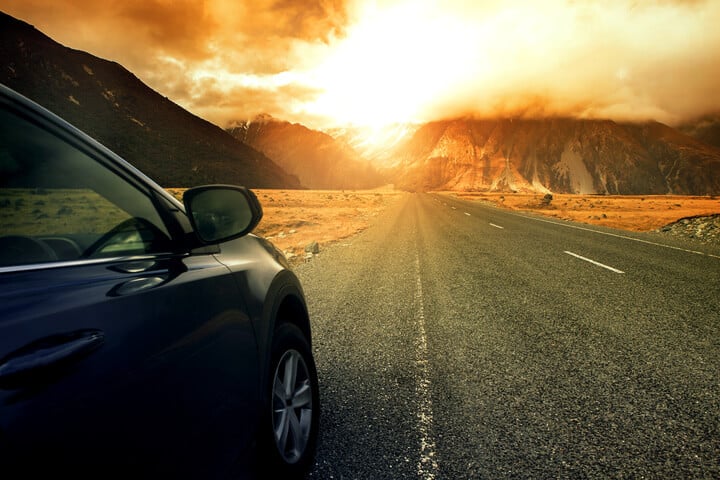 Renting A Car In NZ – Rules And Requirements
In order to rent a car in New Zealand it is necessary to follow the rules as set out by your hire car agreement and meet the necessary legal requirements to drive a car in New Zealand. When renting a car in NZ here are the things you need to know.
Driver's License. You must have a valid NZ driver's license or the legal equivalent, anyone who does not have a valid driver licence cannot drive the car.
Additional Drivers. Some rental car companies may charge an additional fee for drivers other than the person renting the car.
Rental Agreement. You will need to sign a written agreement with the rental car company.
Insurance. Car insurance is required, this can be purchased through the rental car company or with an external agency.
Licensed Dealers. Rental car companies in New Zealand must be licensed with the NZ Transport Authority.
Subletting. You cannot re-hire the vehicle on to someone else.
Capacity. You cannot carry more passengers or goods than the vehicle is approved to carry.
Roads. It pays to note there are some roads you cannot drive on throughout New Zealand, check with your rental car company for more information on these.
Left Hand Drive. In New Zealand we drive on the left hand side of the road, this can be confusing for those who are used to driving on the right. Stay alert and keep focused when driving to ensure you do not mix this one up!
How Much Does It Cost To Rent A Car In NZ?
Due to a healthy amount of competition, renting a car in New Zealand can actually be very affordable. Taking into account travel plans, the number of travellers and vehicle choices it is often better value for money than travelling by other means.
In NZ, generally speaking the longer you hire a car the lower the daily rate is. So it makes sense to stick with the same vehicle for the whole trip if possible. Keeping an eye out for specials and relocation deals or loyalty discounts is also worth the effort when looking to save on car hire costs.
North Versus South?
Car hire affordability and availability is fairly similar across the board in New Zealand, however like any other tourism based industry, it can be affected by large events and seasonal fluctuations. Peak season runs from December through to February, but the months of October, November, March and April are still busy. The cheapest time for car rental in New Zealand is in May, June and July just before the ski season begins.
Being New Zealand's most expensive city where space is at a premium, Auckland rental car rates can be slightly more expensive than other locations.
As a general guide;
Regular car hire (sedan type of car) costs between $25 per day for an economy option through to $60 per day for a more elite version.
People movers, minivans or 4WD hire vehicles will cost $60 per day and up.
Both of these price guides are dependent on the length of hire, hire conditions and extras or course.
Car Hire Money Saving Tips
Looking to save money on car rental in New Zealand? Take it from those in the know and keep the following tips in mind.
Refueling. When returning your hire car you will need to fill it up. Avoid refueling at petrol stations right near the airport, these can sometimes charge higher fuel prices.
Hidden Extras. Look out for hidden Airport fees in your rental agreement, make sure you know what you are getting charged for.
Seasonal Variations. In NZ there are distinct seasonal variation in not only car hire rates but accommodation and even some activities and restaurants. Travelling in the off-season will save money and have the added bonus of less crowds.
Driver Age. The age of the drivers can affect the price of car hire here in NZ. Drivers between the ages of 18 and 25 can expect to pay more for car hire and insurance.
Fuel. Petrol prices in New Zealand are not cheap, remember to factor this in when travelling by hire car. It is best to choose hire vehicles that are economical to run.
Pre-Hire Inspection. Make sure you go through this process thoroughly; you do not want to be liable for damage that was already there. Taking pictures is probably a good idea if you can.
Accidents Happen. While no one plans to have an accident or cause damage to their vehicle, accidents do happen. If you find yourself in this situation it is important to notify your rental car company as soon as possible, even if you are not the person who caused it.
Airport Car Hire Safety Advice
When you come off a flight, whether it's been a long haul from an exotic overseas destination or an internal domestic flight, the main goal for most travelers is to be on their way to their next destination as soon as possible.
However if arriving at Auckland Airport after a long flight it is important to be sure that you are in a fit state to drive. Driver fatigue is a serious contributor to thousands of car accidents and fatalities every year. Significant jet lag, sleepiness and dehydration can take up to a week to recover from and have a considerable impact on driver reaction times and concentration.
How To Recover From A Long Flight – 4 Top Tips
Taking some time and adjusting to your new surroundings before hitting the road is the best way to ensure a safe and happy road trip here in NZ. These are our top 4 tips on how to recover after a long flight so you can hit the road and enjoy your holiday.
1. Adjust Your Inner Clock To NZ Time
Instead of immediately heading off to bed because it's the middle of the night – your time, if its breakfast or lunch time here then don't sleep just yet and try to get in the new daily routine straight away.
2. Get Some Fresh Air
Getting outdoors is the best way to re-energize the system particularly on a sunny day. Anyway, having just arrived in New Zealand of course you are going to want to get outdoors and see this amazing country first hand!
3. Drink Lots Of Water
It sounds a bit cliché but keeping your body hydrated is the best way to stay alert and keep energy levels up. Most people plan to drink plenty of water while in-flight but forget to keep it up once they have hit the ground. Don't be tempted to reach for fizzy, caffeinated or alcoholic drinks either these only dry you out more!
4. Schedule Time To Relax
Many international flights into New Zealand are of the long-haul nature, make sure your holiday schedule leaves a bit of time to relax and recuperate after your arrival. Whether it's spending a day just hanging out at the hotel pool or taking a walk along the beach, scheduling time for relaxing will put you in a good place to enjoy the rest of your NZ holiday.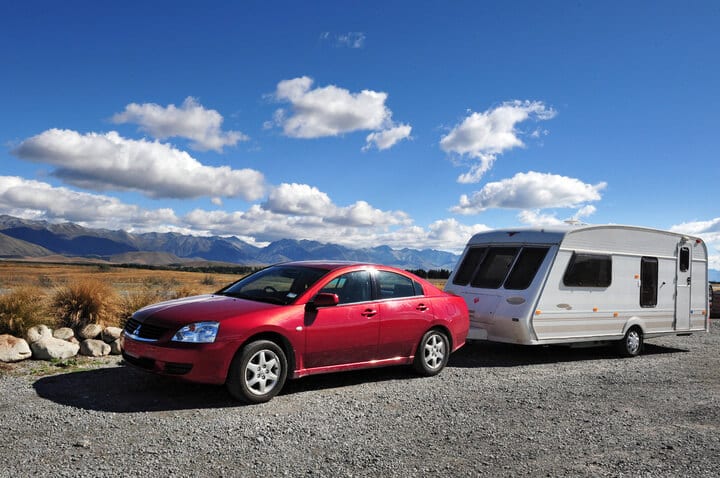 Main Airports In New Zealand
The North Islands main airports are Auckland and Wellington, in the South Island there is Christchurch, Queenstown and Dunedin. These are the most likely places of arrival into New Zealand via international flights. These airports have a good selection of car hire booths operating on site and collection and drop off services for those rental companies who are located nearby.
There are also many other smaller airports dotted around the country that you can then get interconnecting flights into. These include places like Kerikeri, Rotorua, Tauranga, Gisborne, Napier, Hamilton, Palmerston North, New Plymouth, Nelson, Blenheim, Wanaka, Hokitika and Invercargill and more. Car hire is still readily available at all of these airports, but it pays to book in advance, particularly if you are arriving outside of normal working hours.
New Zealand Rent A Car has car rental locations throughout New Zealand in the North and South Island, offering a large range of quality, affordable rental cars to suit your budget. Most of our Airport branches are located close to the Airport, providing the convenience of Airport car hire, but allowing you to skip the queues. We also offer a courtesy pick-up service at all main Airports so you won't have to find your own way to our depots.