Have you noticed in the news today that Air New Zealand's profit has more than doubled and I think that I might know a couple of the reasons why.  I had one of those horrible experiences and missed my flight.  Not with Air New Zealand but with Jetstar. I have never missed a flight in my life so frankly I was rather stunned. I was at the check in kiosk half an hour before the flight left but was not able to scan my ticket.  I joined the queue, which was rather long as there was only one person responding to passenger queries.  I noticed another person at the other end of the checkout counter and went to ask the customer rep if I could check in my bag as I was thinking that if I keep standing in the queue it will be too late to check it in.  The assistant told me that the flight had closed. Shocked I was.  How could that be as by now it was still 25 minutes until departure time.  I could tell she was uncomfortable (no eye contact and monotone voice) as she explained that the captain received all the documents 30 minutes before departure and the flight was closed. Damn. I felt like getting rather irate with the customer rep but had glanced at my Horoscope earlier and it had said to be flexible.  Oh well lets go for plan B.
I thought maybe I could change my flight but the next one to Christchurch was 5 hours away.  Maybe I could fly to Wellington and then on to Christchurch?  No, you can't change your destination, and to change the flight was another $100.  Oh boy this is not looking good, so I headed for the Air New Zealand counter to see if I could get a stand by flight.  I couldn't on my partner's card but if I enrolled for Air Points, normally $50,( and put in the promotion code AP the fee would be waived) I could get a standby flight to Christchurch for $69 or $79 with a bag.  You can get a standby flight to any destination in NZ for $69.00.  Pay for your ticket one hour before departure and then be at the stand by counter 20 minutes before departure, and the next thing you know you're on your way.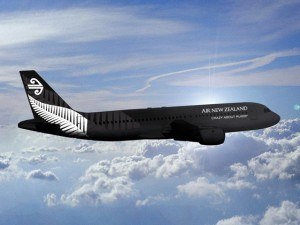 Air New Zealand was fantastic to deal with and I got on a flight in the next hour and was on my way for $79.00. $21.00 less than what Jetstar was going to charge me for changing a ticket I had already paid for.
If you have just arrived in New Zealand register for Air New Zealand Airpoints and if you don't need to travel at a specific time rock up to a domestic airport and get on a flight.  It is best to avoid the busy mornings and end of day when there are a lot of business travellers if possible. We have  NZ Rent a Car branches at all major airports in New Zealand – Whangarei,  Auckland, Tauranga,  Rotorua,  Taupo,  Palmerston North, Napier,  Wellington, Blenheim, Nelson,  Greymouth, Christchurch, Dunedin, and Queenstown so you can pick up a car and get on your way.
And that may be one of the reasons that Air New Zealand is making more money, just like New Zealand Rent a Car,  they respond to a customer's needs, and have fast departure and arrival turnarounds.  We also have planty of choice is the kind of vehicle you may require, just as Air New Zealand has loads of flights to almost anywhere, and their planes are also full, thanks to stand by tickets being available.
Just writing this has got me thinking that I could just head off anywhere for a weekend relatively cheaply and easily, to almost anywhere, another must do.