Nestled at the head of the picturesque Otago Harbour on the east coast of the South Island is the lively city of Dunedin.  Along with over one hundred and twenty thousand people the region is home to a wide array of rare and endangered wildlife species including albatrosses, penguins and fur seals to name just a few.
Rich in historical significance and its own unique culture, Dunedin city is full of superb holiday activities and attractions.  The city's is diverse student population, excellent shopping and restaurants and vibrant nightlife, caters for the wild, the wacky and the wise, leaving many visitors wishing they could extend their stay just that little bit longer.  Here are five of our recommended attractions, all easily accessible in your Dunedin rental car.
Royal Albatross Centre
Visitors to the city of Dunedin simply cannot miss the opportunity to view some of the rarest wildlife in the world out on the famous Otago Peninsula.  Home to the world's only mainland breeding colony of Albatross, Little Blue Penguins, sea lions, fur seals and the endangered Yellow Eyed penguin, the peninsula is a wildlife wonderland that will inspire and amaze young and old.
Situated at Taiaroa Head on the tip of the Otago Peninsula is The Royal Albatross Centre.  The Centre provides information, educational displays, and a café and gift shop for visitors wishing to gain some insight into the lives of the Northern Royal Albatross and other wildlife on the Peninsula.  Be aware the only way to view the albatross colony and wildlife reserve is by guided tour as there is no public access.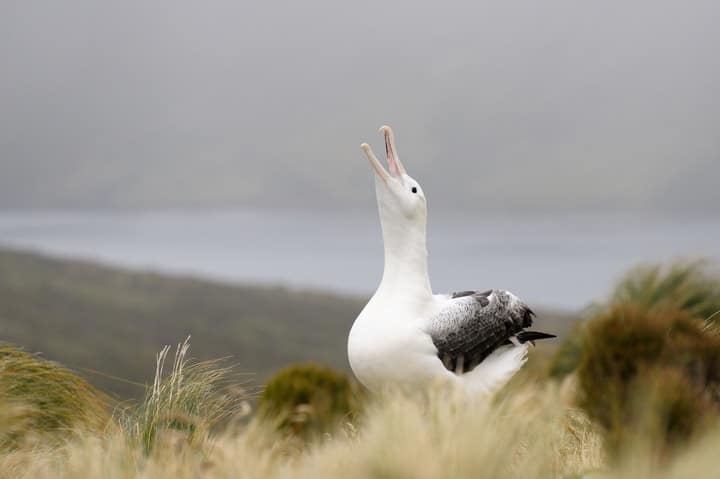 Dunedin Public Art Gallery
Established in 1884, the Dunedin Public Art Gallery features a vast collection of local, national and international art with regular exhibition changes making it the perfect place to soak up some culture and history while enjoying some quite time.
The Dunedin Public Art Gallery is well known for its outstanding historic art collection and close working relationships with major New Zealand artists.  Open daily, the Gallery offers a good range of thought-provoking lectures, film and video screenings, workshops and performances and regular guided tours (available by arrangement).
Larnach Castle
Fourteen hectares of beautiful grounds, stunning gardens and breath-taking views surround Dunedin's famous Larnach Castle.  Built in 1871 by William Larnach, the castle is now privately owned by the Barker family and is open for viewing, tours and accommodation.
With panoramic views of some of Dunedin's best scenic highlights such as the Otago Harbour, Dunedin City, the Pacific Ocean, and the Otago Peninsula it's easy to see why William Larnach chose this spot.  Visitors can choose from self-guided or guided tours through the garden, grounds, castle and outbuildings while embarking on a journey of discovery about the history, architecture and scandal behind New Zealand's only castle.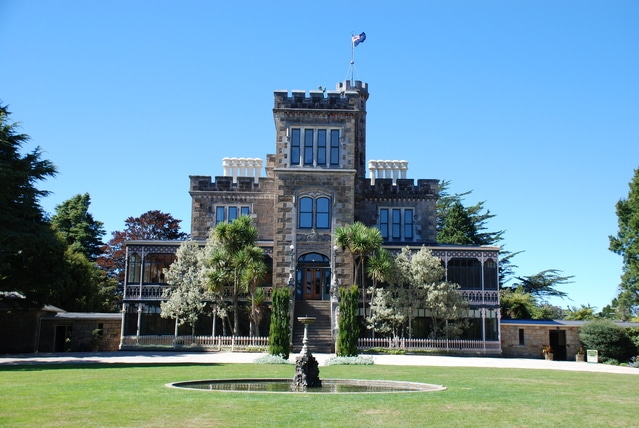 Fortune Theatre
Founded in 1973, the Fortune Theatre was established after the need for a professional theatre in Dunedin was identified at the time.  Today the live theatre hosts over 20,000 patrons throughout the year with regular productions including comedies, dramas and a children's show, as well as a variety of other local, national and international productions during the year.
Shows times, ticket prices, news and production descriptions are available from the Fortune Theatre along with a handy online booking feature.  The Fortune Theatre is a non-profit charitable trust and it relies on the generous support of the Dunedin City Council, Creative New Zealand, the Otago Community Trust and many other local businesses and individuals to provide its wonderful live theatre performances.
Taieri Gorge Railway
There is no better way to experience the ruggedly scenic Dunedin and Otago countryside than from the convenience and comfort of a well-equipped train carriage.  The Taieri Gorge Railway operates from the historic Dunedin Railway Station and takes you on a spectacular journey through the Taieri River Gorge.  Ride high across impressive viaducts and plunge through dark tunnels carved more than 100 years ago all while enjoying full commentary, photo stops and refreshments along the way.
This unique approach to sightseeing suits all ages and abilities and allows spectacular views of Dunedin and Otago's natural wonders combined with access to impressive man-made feats of engineering.  The perfect all-weather entertainment!
To view more Dunedin attractions and activities, or to hire a car for your Dunedin holiday see the friendly team New Zealand Rent A Car, providers of a wide variety of reliable Dunedin rental cars to get you around, wherever your visit to Dunedin takes you.