Motueka is about a 45 minute drive from sunny Nelson, easy to visit when you don't have much time. It is the gateway to the spectacular Abel Tasman National Park, New Zealand's smallest National Park but one of the most visited, famous for its golden beaches and crystal clear waters. The famous Abel Tasman Coastal Walk can be kayaked, walked and cycled in some parts, and can take from 3 -5 days, ideal for a short break.
If you want to set your own schedule and travel at your own pace a hire car is an ideal transport option. Warwick and Terry, from NZ Rent a Car Nelson can help you out with a range of affordable rental cars, from  small economical hire cars for two to spacious people movers for families and 12 seater minibuses for larger groups, and they are conveniently located at Nelson Airport.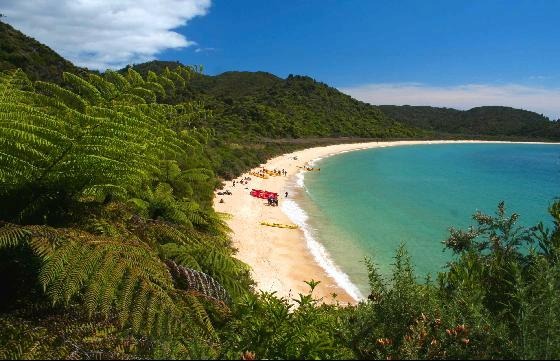 In the Abel Tasman region you can enjoy a host of activities including bird and wildlife tours, kayaking, guided walks, sailing, diving and snorkelling, mountain biking and for the brave, limestone caves. With so much to do and explore you may want to plan a longer break. The Abel Tasman Coast Track is one of the most renowned tracks in New Zealand and this area is particularly beautiful with serene bays and lush native bush to explore. You can also travel further around to Golden Bay and Farewell Spit, the northern most point of the South Island. Farewell Spit is a protected area so it is best to book a tour with Farewell Spit Eco Tours.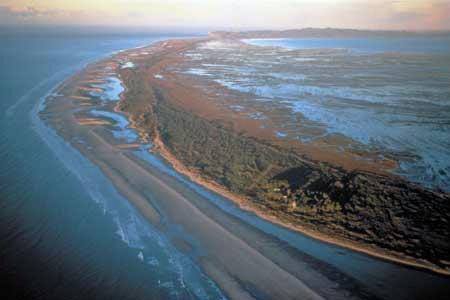 Motueka was once renowned for its fresh fruit and produce such as tobacco and hops, but now it is also famous for the artists that have settled here and for tourism, showcasing this beautiful and unique area. There are some great vineyards also worth visiting, or you can check out the local history at the museum, which also has a colourful past, with different groups of pioneers settling here in the early days.
This region of New Zealand is favoured by the locals for their summer holidays so if you are planning on a trip in the busy December or January season it's best to book ahead to guarantee your accommodation, tours and hire car.