Part one in our series on movies filmed here in NZ.
   This time last year filming was underway on a new Disney movie, Pete's Dragon, at Stone Street Studios in Wellington. It's one of the latest in a long procession of major overseas productions filmed here in NZ, and happily, these movies have drawn millions of tourists in their wake. It's the kind of advertising that money can't buy. Rather agreeably, not only are we not buying these star-laden travelogues, we're actually being paid for them, as the studios invest generously into local economy when their production crews hit town. These days, the investment appears to exceed $100 million per year. It's a win-win.
   So, why New Zealand? Well, the Board of Tourism will happily crow about our breathtaking scenery and wealth of local talent, but let's face it, every country has its share of these things, and many of them are closer to Hollywood (Canada, anyone?). And that's the point: it's not just NZ. For locations, Hollywood has come to realise that all the world's a stage. Game of Thrones used Northern Ireland, as well as Malta and Iceland.  Mamma Mia! – Greece, Skyfall and Argo – Turkey, Star Wars – a hotel in the Tunisian Desert, Lara Croft: Tomb Raider – Cambodia… the list goes on and all those countries benefit from the publicity. And while it's true we have become famous for our world-class filmmakers, digital effects facilities, costume, set and prop design, and low-key, hospitable nature, the decision to film here is not just an artistic one. NZ is Hollywood's favourite backlot-away-from-home for several quite convincing financial reasons:
It has an English-speaking, relatively educated workforce which is not heavily unionised. The terms on which you can employ local talent (and on The Hobbit this was about 3000 Kiwis) are far more flexible than in the US.
Overseas production companies are not required to make the "fringe payments" they might at home; these include things like superannuation and healthcare.
The NZ Film Commission knows which side its bread is buttered on, and the NZSPG (New Zealand Screen Production Grant) offers filmmakers a minimum 20% rebate on local expenditure.
NZ can boast a broad range of environments in a compact package – desert wastelands and alpine slopes are only an hour or two apart by plane, which saves a great deal of time and money. Then there's the dozens of outlying islands, the secluded beaches, the untamed bush…
   In this post we look at Pete's Dragon, and spotlight some of the locations that film buffs can still visit.
Pete's Dragon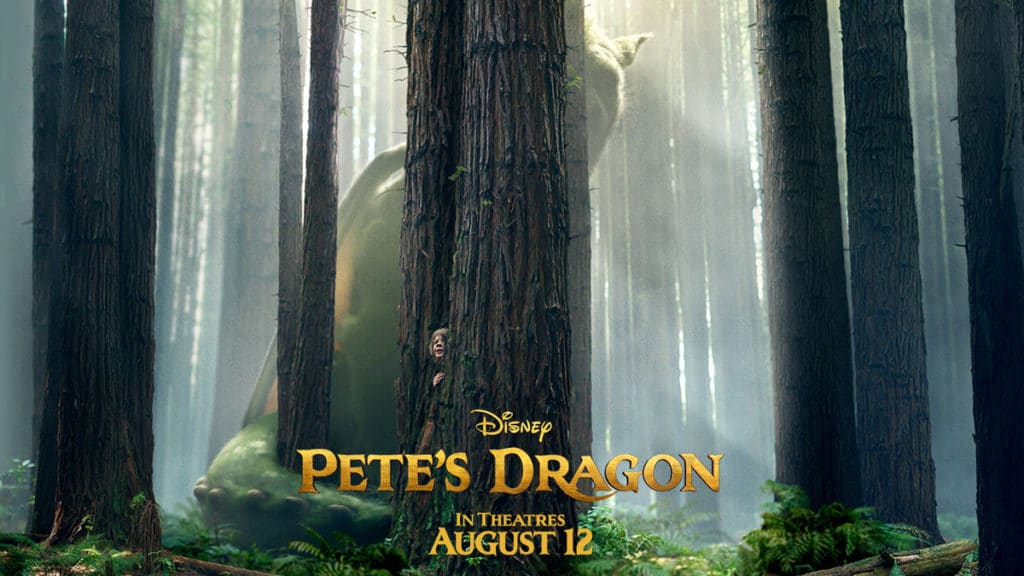 Disney's latest effort is a children's fantasy story based on the novel of the same name. It stars Robert Redford, now 78, and 11 year old Oakes Fegley (ex-Boardwalk Empire TV series) as Pete, an orphaned boy who claims to live in the forest with his best friend, a dragon called Elliott. The film is due for release in August 2016, but you can watch a teaser trailer.
Location, Location, Location
   As mentioned above, work got underway at legendary Stone Street Studios in Miramar, Wellington. Stone Street Studios are not open to the public, however nearby Weta Workshop does have a number of tour options. The capital city is renown for its strong arts presence, so it's fitting that these high-end digital effects studios reside here.
   With Wellington filming complete, the 250-strong cast and crew were in Rotorua for five weeks working on the forest scenes in Redwoods Forest. Rotorua is of course a geothermal phenomenon and tourism hot-spot, and nearby Redwoods Forest is also a popular destination. Walking and mountain biking tracks wind through lush native forest and offer spectacular views over the lakes and thermal wonders of Rotorua. If those view aren't enough for you, be sure to check out the TreeWalk, a unique 553m long sequence of 21 suspension bridges traversing 22 Californian coastal redwoods.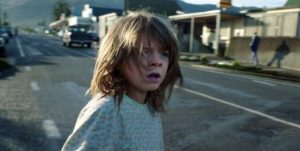 To recreate the small town of Millhaven, Oregon, the project headed to Tapanui in Otago for three weeks, where the main street was transformed into an early 80's US logging hamlet, complete with American pickup trucks and even a school bus imported for authenticity. For detail on locations, buildings and vehicles used in Tapanui, see the extremely thorough millhaven.co.nz.
   Additional filming was done 14km south of Tapanui at the decommissioned sawmill Blue Mountain Lumber, which closed in 2009. By pure coincidence, there is also a Blue Mountain Lumber operating in Northern Oregon.
   For cyclists, the district is also home to the 73km Clutha Gold Trail in Lawrence, Gabriel's Gully. The trail shadows the Clutha Mata-au River and leads riders through an area rich (pun intended) in gold rush history, including several old mining towns, and the disused 440m Big Hill railway tunnel. It's a two-day ride, but a smooth and relatively easy one.
   Filming was expected to wrap up at Teretonga Park Raceway in Invercargill with five days of vehicle exterior shots, according to the movie's unit publicist, Andy Lipschultz. However, a forecast of rain lead the producers to find a suitable stretch of highway near Tapanui, so the crew stayed put and final footage was filmed there instead, just prior to the end of April 2015. 
More movie posts to come over the next few weeks.