If travelling on a tight budget in New Zealand there are an abundance of cheap and sometimes free holiday attractions and destinations to explore. In fact the most incredible attraction is completely and totally free – that of course is the stunning New Zealand scenery that sprawls majestically across the country.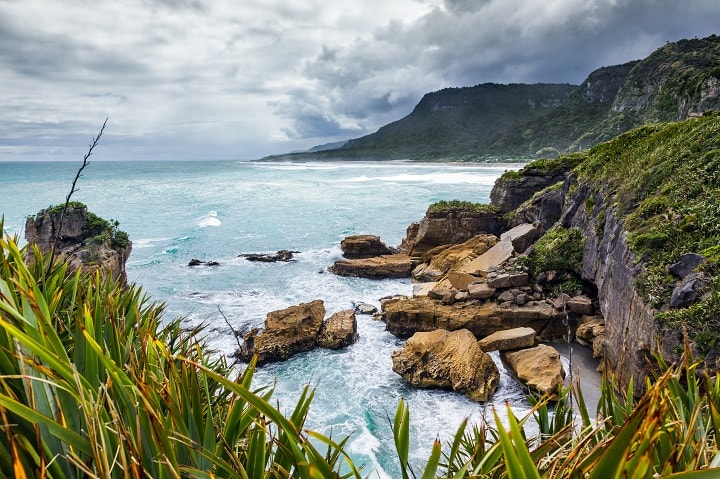 A great place to start when making the most of your holiday budget is to do a little self-assessment of your spending habits before setting out. How you'll be spending those hard earned dollars and how much planning you are able to do beforehand can help make the most of your travel funds. Dedicating the time and having the flexibility to plan your holiday in advance will enable you to get the best deals on flights, accommodation, car hire and currency.
As with any new country some foreign visitors may find the Kiwi dollar doesn't quite go as far as they're used to at home, here are some top New Zealand budget holiday tips to help get the most out of your holiday budget:
Book Ahead, Get Better Deals
Booking ahead, whether for accommodation, rental cars or even attractions will almost always achieve better results particularly when travelling in larger groups. When it comes to budget accommodation in New Zealand the cheap stuff fills up fast. New Zealand has plenty of cheap but cosy backpackers and hostels, but if you're looking at a popular destination you may find it full if you leave your booking too late. Get in ahead of time and use online price comparison sites to find the best option.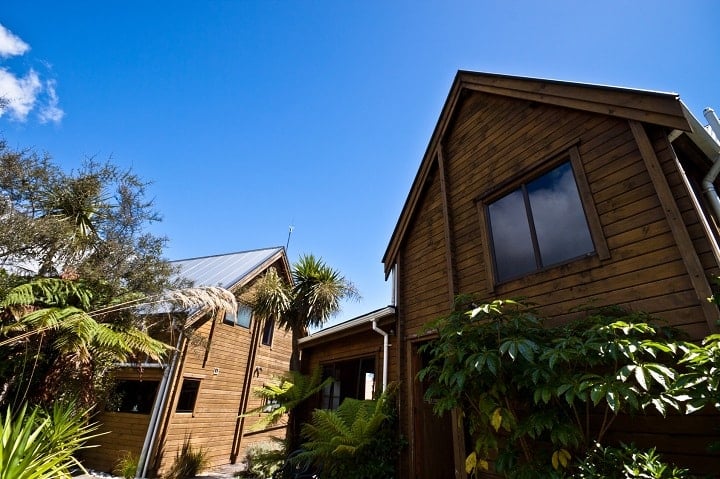 Take Advantage Of Promotions Or Special Offers
Providers of services to the Tourism industry like New Zealand Rent A Car often offer promotional deals, special offers and add-on bonuses. You can save a lot of money by looking out for these when planning your trip. It could be a discounted rate in the off-season, a free relocation car rental (conditions will apply) or extra free days when hiring a car for certain rental periods. Of course when driving in New Zealand be sure to familiarise yourself with our driving rules and regulations.
Shop And Eat Like A Local
Eating out is one of the biggest costs of traveling in New Zealand, one that you can mitigate with a little extra effort. "Pak n Save" is the nation's biggest budget supermarket, if you stock up on supplies you can use appropriate accommodation facilities to do most of your own cooking instead of relying solely on cafes, bakeries and restaurants. Often supermarkets will also provide various pre-prepared cheap bakery and on-the-go lunch and dinner items too which can sometimes offer a cheaper readymade option.
Go Electronic
When travelling in New Zealand spending your holiday money without carrying wads of cash is very easy, just about every business you come across will accept credit and/or debit cards (known as Eftpos in NZ), with Visa and MasterCard being the most widely accepted credit cards. Associated fees will be incurred either per transaction or lump sum dependant upon the issuing bank and individual businesses. American Express and Diners are not as widely accepted and the fees can be more expensive so it might be worth getting a Visa or MasterCard for your holiday. Debit cards tend to have lower processing fees and are essentially electronic cash and will require you to have the funds in your account to draw upon.
Enjoy Nature For Free
The best parts of New Zealand are free, one of the best ways to see New Zealand at your own pace is to hire a budget rental car. Enjoy the many magnificent national parks, wild rushing rivers, picturesque crystal clear lakes, many great walking tracks and bold beautiful beaches that make up New Zealand's unique landscape in your own time. With many places throughout New Zealand also offering the opportunity for camping at little or no cost, this cheap and easy accommodation option can be a great option for budget conscious travellers. Just remember to respect the environment and leave no trace of your presence, preserving the natural environment is very important to New Zealand and its people.
Group Up And Save
Traveling alone is expensive – the more people travelling with you, the further you can split the costs of accommodation, rental cars, and even food. A minibus rental or minivan are a great way to travel with a larger group of friends or family. Renting a holiday home or staying at a bach (pronounced batch) is a great option for groups of travellers on a budget, prices are very reasonable, sometimes far below the standard motel or hotel options when the cost is divided between all group members.
Be Careful When Purchasing Foreign Currency
As businesses incorporate or charge fees for processing debit and credit cards and your bank may also charge you for using your electronic cards overseas, it may be prudent in some instances to use cash. There are plenty of ATM machines throughout New Zealand where cash can be withdrawn and lots of businesses also allow you to withdraw cash when paying by debit/credit card. But be aware of the risks of carrying large amounts of cash, the extra charges your bank may apply on each withdrawal and the fluctuating exchange rates may result in higher fees in some cases.
Taking the time to do a bit of forward planning and looking at your spending patterns before booking your holiday will help you make the most of your travel budget. Hopefully with these New Zealand budget holiday tips, you can enjoy the sights and sounds of the country without breaking the bank – have a great holiday!