Will you be having a great New Zealand summer holiday or do you always leave it too late to book all the essentials? If you haven't done so already it's time to get planning. It may only be spring in Aotearoa but booking rental cars, accommodation and activities need to be done as soon as possible, so you get the best available options at the best rates. At New Zealand Rent A Car our rental cars start to book out early so our branch owners have to improvise and some of the perks that you may have been able to negotiate get snapped up – such as one way car hire, cheaper long term rental rates, vehicle choice, optional extras and special offers.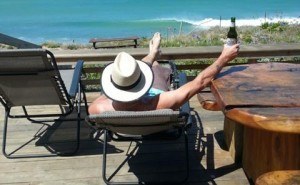 This also applies to accommodation providers and if you leave this to the last minute you may not even be able to find accommodation in your chosen destination or you could be forced to upgrade to something more expensive, leaving you less money to enjoy the local attractions and events. When it comes to holiday activities and events that make your vacation even more memorable, have you purchased tickets to your mustn't miss summer concerts or booked that river cruise you've always promised yourself? During peak holiday months, thousands of tourists flock to New Zealand's more popular destinations and you might find your favourite activities or events are already booked out if you don't book ahead.
Things to Consider When Planning Your Holiday
Family Occasions
Do you need to plan your holiday for when family and friends will be visiting or will you be missing any planned occasions? If you're going with extended family or friends, ensure everyone is available for your chosen time.
Destination
Is you holiday destination somewhere you love to visit, somewhere you've never been before or involving something you have always wanted to do? If you've been there before you can probably leave planning a little later as you'll know what's available. If you're going somewhere new you'll need to do some research first to ensure you find accommodation and car rental options to suit your needs and activities for everyone to enjoy.
Time Off Work
There's nothing worse than booking your holiday then finding out several of your colleagues have already booked the same time off work. Get in first and book your annual leave before anyone else grabs it.
Children
If you're taking the kids on holiday you'll most likely be going during school holidays which are popular times to go away. Some places will book up quicker and may cost more during school holidays. Will you be able to plan activities that are child friendly or are there childcare facilities where you are going? Plan kids' activities well in advance to avoid tears and disappointment. If you're travelling without children try and avoid school holidays and peak periods as you'll be surrounded by families and you may end up paying more for your vacation.
Activities
It's a good idea to plan activities and excursions well in advance, deciding whether special circumstances such as weather, participants, and abilities need to be considered. Floater days can be slotted in around your activity bookings and shopping, movies and museum visits can be saved for wet days.
Pets
Can you take them with you or do you need to organise accommodation for them? Plan this ahead especially if you're going away during school breaks or in peak season as your favourite kennels or cattery might be fully booked.
Budget and Holiday Money
Where you go and the quality of your accommodation will depend on how much you can afford so start saving now and buy your supplies in advance to get the best deals. There are some great online shops where you can purchase end of season stock from the northern hemisphere, and you'll have plenty of time to get it shipped here. Do you need additional spending money? Work out what you'll need for activities, eating out, gifts and emergencies etc to make sure you're not left short.
Transportation
Where you are going and who you are travelling with will affect how you get to your holiday destination and how you'll get around when you're there. Rental cars can be a great option because you have the freedom to travel to your own schedule and New Zealand's remote locations have fewer public transport options. If you have your own vehicle but you're going away in a group, a minibus rental might be a good option as you can travel together and share the driving instead of everyone driving separately. If you're heading off the beaten track, 4×4 rental cars are a safer and easier option than trying to negotiate remote tracks and mountain passes in your family car.

Other Requirements
Will you need any other supplies for your holiday? If you're camping or going to a bach/holiday home do you need to bring bedding and towels etc? What about special clothing or sports gear for activities? Will you be eating out every day or do you need to bring food? Some remoter areas of New Zealand don't have large supermarkets nearby and food will cost more at the local dairy or shops. If anyone has special dietary requirements it's probably best to ensure they have what they need rather than relying on finding suitable food at your destination. Does anyone need medication? Ensure they have enough to get them through the holiday plus a few spare days in case of emergency. Make a big list of what you need and start buying what you need well in advance to make the most of special offers and discounts.
Great Holiday Planning
There is so much to think about when planning a holiday, but it is far better to make the important decisions sooner than later. If you are waiting on others, give them a few days for their feedback and if they can't decide then make the decision yourself. They are more likely to end up doing what you have chosen and will come and join you than miss out completely.
Give everyone some planning tasks so they buy into the process and you're not left doing all the organising yourself. But do check that everyone has done their bit otherwise you could be left hanging if someone hasn't done their part. Tell everyone the itinerary and give them a list of everything that has been organised.
Doing the planning and booking well in advance of your vacation takes all the stress out of the holiday, so it becomes a real holiday. Enjoy!!!