One of the most affordable ways to enjoy the convenience of a hire car while exploring New Zealand is with rental car relocation specials.  Serving both the interests of the rental car company and the customer – a great deal is guaranteed.
New Zealand Rent A Car have handy car rental locations throughout New Zealand and often require rental vehicles to be moved or relocated after the completion of one way car hires.  These rental car relocation specials can be seasonal and are dependent on the popularity of particular destinations.
What Is A Rental Car Relocation?
Nationwide rental car companies such as NZ Rent A Car offer the convenience of one way rental car hire options, where you can begin and end your journey in different locations, so long as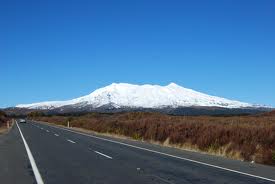 they both have a depot to pick up and drop off your vehicle.  When this happens, it displaces the vehicle numbers between depots and sometimes takes vehicles away from their home depot.  To get them back where they belong, the opportunity for customers to make a journey from one depot to another at a highly discounted rate is sometimes offered.  This allows people to travel cheaply, and also provides a convenient way to move the rental fleet around the country.
When hiring a relocation rental car, the time and distance you're allowed will vary depending on the locations.  Conditions do apply, however a typical relocation rental between Christchurch and Auckland would come with 3 free days with the added option of paying for additional days if you would like more time to go at a gentler pace and see the sights and sounds of the country.  This rental car relocation option often works great with the cheap domestic flights.
When And Where Are Rental Car Relocations Available?
The most common time when relocation rental cars are available is during the winter months of May to June, just after the peak season.  The busy summer season is when most rental vehicles
get moved around, with many people driving down the country from their arrival in Auckland, and then simply flying back and then on to their home destination.
There aren't always relocation specials available, but this is the best time to keep an eye out for the deals.  Generally speaking, Christchurch, Blenheim and Picton to Auckland are common relocation routes.  This may be due to tourists not wanting to make the Cook Strait Ferry Crossing twice in their trip.
Rental Car Relocation Travel Tips
Whether you're based in Auckland or down south, a relocation rental car can be a great opportunity to see the country at an affordable rate.  Plan your trip around your relocation rental car pick up point and enjoy the journey home or away.  Check out Christchurch and see what's happening there with the rebuild.  Head north to the alpine village of Hanmer and soak your cares away in the warming thermal pools at Hanmer Springs.  Heading further north, Kaikoura is always a great place to visit with whales and dolphins to spot and fresh crayfish to enjoy.
Or fly into Blenheim and visit a few vineyards, then head to Picton and spend a few days in the Marlborough Sounds.  Take the Cook Strait Ferry across to Wellington, our nations capital at the bottom of the North Island.  Wellington is a great place for the arts and the museum, cafes, food and (especially for the ladies) the best shoe shops in New Zealand!
From Wellington you can go in any direction as you make your way up the country.  Take a right and visit Martinborough, Napier, Hastings and Gisborne, this coastal route is a beautiful drive taking in some of the best coastline in New Zealand.  Head straight up State Highway 1 through Palmerston North, take the Desert Road which is always a beautiful drive, visit Waiouru and the National Army Museum, Taupo, and Rotorua.  Or take a left up to New Plymouth, across to the National Park to experience the outdoors with the Tongariro Track, kayaking or mountain biking.  Visit the Waitomo Caves and the home of the Hobbiton movie set used in the Lord of the Rings Trilogy.
Whatever path you choose, remember to follow the New Zealand road rules and take care out on the roads.  If there has been heavy rain or snow it is worth checking the New Zealand Transport Agency website for traffic updates.
Keep an eye out at the right time of year and you might be able to grab a cheap relocation rental car from NZ Rent A Car.  Keep in mind there is limited availability on these hire cars so if you are interested in picking up a one way rental car relocation special or need some more information give one of the NZ Rent A Car branches a call today or alternatively, check out our affordable cheap car rental options.