Diwali – the festival of lights is celebrated on the thirteenth day of the dark fortnight of the Hindu Calendar, and this year it is being celebrated on the 19/20th October in Auckland and in Wellington on Sunday 26th October. The information available on Diwali is diverse, with many different facets of the Indian/Asian culture celebrating the same festival but for slightly differing reasons. This must be the way the story has been passed down over thousands of years through different lines of culture, but the essence is a celebration of life, goodness over evil and prosperity, with the Indian financial year also beginning at this time.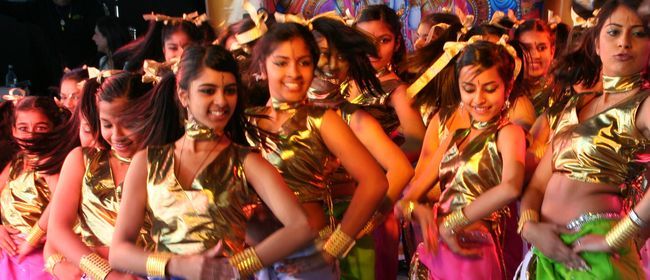 Diwali is one of the largest celebrations on the Indian calendar and an official holiday for the countries of India, Nepal, Sri Lanka, Myanmar, Mauritius, Guyana, Trinidad & Tobago, Suriname, Malaysia, Singapore and Fiji. While in some countries it is celebrated mainly by Indian expats, in others it has become part of the local culture.
Diwali is a contraction of the word of 'deepavali' which translates into 'row of lamps'. Small clays pots are filled with oil and lit to signify the triumph of good over evil. Families celebrate this time in their homes, with the lights going and house cleaned to invite the Goddess Lakshmi, goddess of wealth, prosperity, both material and spiritual, and good fortune, whom is very beautiful, signified by the image of the goddess with four hands, which you will instantly recognise. She is the wife of the God Vishnu. During Diwali all celebrants wear new clothes and share sweets and snacks with friends and family. Firecrackers are also lit to ward off evil spirits.
This is just a small amount of information I have found on Wikipaedia, but there is much more, detailing the individual days of the festival.
When you go to the festival to get into the spirit of Diwali wear a new outfit, take something to share and participate by trying new foods and snacks which will be available at the festival. In Auckland there will be over 50 stalls with food and craft, henna, art and jewellery. There is also dance performances and the hotly contested Bollywood dance competition. Diwali is being held at the Aotea Square and Queen Street in Auckland and TSB Bank Arena and Shed 6 on Queens Wharf in Wellington. The festival is vegetarian and alcohol-free.
Other regions having a celebration are Hamilton and Christchurch and you can find more information on these events at the Asia NZ Foundation.
Reading about Diwali is uplifting, and now I can sense why it is such a special and auspicious time. It is a joyous occasion which the Indian population are willing to share with us so I hope you find the time to visit the festival and enjoy.
If you need a rental car to take a group to the festival check out one of our handy rental car locations:
Happy Diwali!
Heather
NZ Rent A Car