School holidays are due very soon, September 27th to October 12th inclusive for most schools, to be vaguely exact.  They can be a challenging time for parents, and you can either face up to it and plan something awesome, or… well, let's try and stay positive, shall we?  For those ready and willing to meet the challenge we reveal a collection of wonderful holiday adventures and ideas to entertain and edify.  
Often with these, as with many things, the more the merrier, so consider inviting your children's best friends, some extended family, maybe even an ex-husband or two.  Hiring a minibus or SUV can save the cost of taking multiple vehicles, as well as adding a sense of occasion for the youngsters.  Remember, you can always contact our friendly Christchurch branch for information on hiring something suitable.
We begin with ten magical activities in Christchurch, and will work our way through the other main centres over the next few days. 
Mountain bike, hiking, or kayak family adventure tours based out of the Peel Forest, south of Christchurch.  These personalised tours are fully guided, all with trips suitable for children, and most gear is provided.   See beautiful rivers, alpine landscapes, hidden waterfalls and ancient native forests.  Most tours last from 2 to 4 hours, making this a perfect day excursion from Christchurch.
Travel Time: Approx 90 minutes from Chch City.
Cost: Not Advertised
Website: www.alps2ocean.com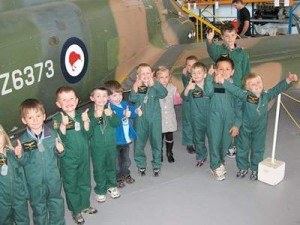 Just 10 minutes from Christchurch city centre, discover one of the world's premier military aviation collections, which includes classic aircraft, engines, and mementos of heroic battles long past.  Try out the Mosquito flight simulator.  They run Air Force Experience tours specifically for kids, these are extra cost but sound like a lot of fun.  The museum's holiday programme is titled 'Survivor at Wigram' and involves some secret missions, team games, Museum hunts, obstacle courses, sports and crafts. See the website for details.
Opening Times: 10am-5pm 7 days
Cost:  FREE (Flight simulator is $5.00, optional tours and courses are extra)
Website: www.airforcemuseum.co.nz/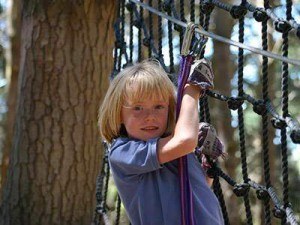 Take a stroll among the treetops!  Test your balance, skill and strength in this safe but challenging adventure park in the heart of a forest.  There are six treetop pathways, the first two are suitable for kids over 1.3m tall.  Located close to a beach, picnic area, pool and bike tracks, and travel time is less than 25 minutes from Christchurch City.
Opening Times: 11am weekdays, 10am weekends.  Last entry is 2pm, due to the time it takes to complete the courses.
Cost: Children from $17.00, Adults $42.00, up to three hours
Website: www.adrenalin-forest.co.nz/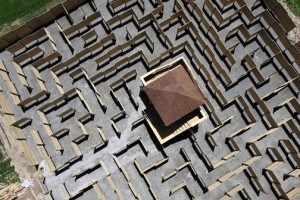 Handily located in Hornby, Tothill's have a huge, rustic wooden maze, a traditional lawn labyrinth, pentanque, volleyball and puzzles.  The kids can try the Kiwiana Hunt whilst you relax with a coffee.
Opening Times: 10am-5pm.  As it is an outdoor activity they may close if the weather is awful.  Phone first (03-344-3253) if doubtful.
Cost: Children $11.00, Adults $15.00 for a single maze, but see website for package prices
Website: www.tothills.com/
Pirate's Island Adventure Golf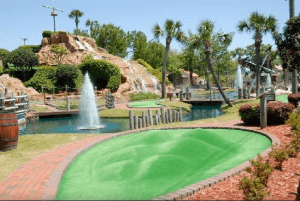 An adventure style mini golf course based on a pirate theme, beautifully landscaped and giving players the opportunity to putt over pirate ships, past cascading waterfalls, through haunted treasure caves and past shark infested waters.
Opening Times: 9am-7pm weather permitting
Cost: School age children and senior citizens $10.00, Pre-schoolers $1.00 for each year of age, Adults $12.00
Website: www.adventuregolf.co.nz/
International Antarctic Centre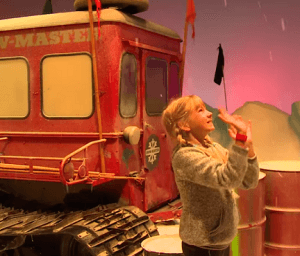 Just a stone's throw (don't even think it) from Christchurch airport, the centre is running a special holiday programme aimed at children 6 – 12 years old, which includes: entry to the International Antarctic Centre indoor attraction, Penguin Encounter, Snow & Ice room, 4D show, Antarctic Gallery, fun activities and games, and morning and afternoon tea break snacks. Child must bring a drink bottle and lunch.  Each day has a different theme and places are limited, so enquire directly for current details.
Opening Times: 9am-5.30pm 7 days
Cost: $45.00 per  day
Website: www.iceberg.co.nz/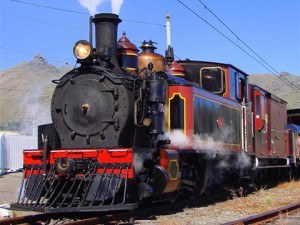 Located in Woolston, the popular Ferrymead Park features an early 1900s (Edwardian) township, with exhibits such as houses, picture theatre, school classroom, church, jail, railway station, lodge hall, post office, printers, tobacconist, general store, lawyer's office and more.  Mark October 5th on your calendar, this is the day they run their steam train!
Opening Times: 10am-4.30pm 7 days
Cost: Family day pass $40.00, train and special event days $75.00.  See website for further pricing details
Website: www.ferrymead.org.nz/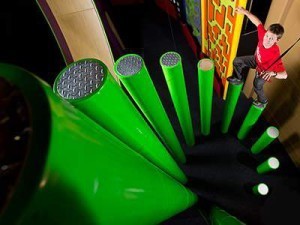 Theme park meets climbing wall! Designed for everyone, this is great fun for kids and adults alike. No experience necessary, just wear loose clothes and trainers, harnesses offer foolproof safety. No ordinary climbing, the walls are themed to be easy and appealing for anyone from tots to adults.
Opening Times: Tues-Fri 4pm-8.15pm, Weekends and holidays 10am-6.15pm, Closed Mondays.
Cost: Children start from $8.00, Adults $16-18.00
Website: www.clipnclimb.co.nz/
Westburn Reserve Bike Park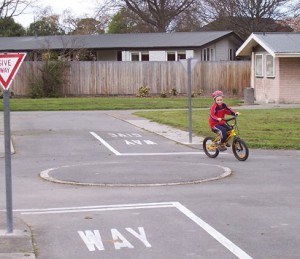 Apart from being great fun, if your kids are learning to cycle you can prepare them for street biking in the safety of Westburn Reserve. It has a recreated road network including a railway crossing, roundabout, pedestrian crossings, give way signs and a one-lane bridge. There is also a conventional playground for when their little legs get tired.  Find it at Westburn Terrace, Burnside.
Opening Times: 24/7
Cost: FREE, buy them an ice cream afterward!
Website: None, but here is a handy map.
Halswell Miniature Trains
Not just for kids!  Volunteers from the Canterbury Society of Model Engineers give rides on these beautiful miniature trains around a spectacular course in Halswell Domain.  Cash only, no plastic!  This is a volunteer service and weather permitting, so see their Facebook page for updates.
Opening Times: Sundays 1pm-4pm
Cost: $2.00 per person
Website: www.facebook.com/halswelltrains
Now, hopefully, the school holidays will be something to look forward to!  By the way, if you're a Christchurch local and know of some great "under the radar" activities, please let us know.  We'd love to share your secret…!