High above the arrivals hall in Auckland's international airport is a plane. It looks tiny in the cavernous, reverberating terminal – merely a decorative prop. But this is the plane that flew from England to Brazil in 1935, and England to New Zealand in 1936, both record-breaking achievements. And today is the birthday of its pilot, Jean Batten.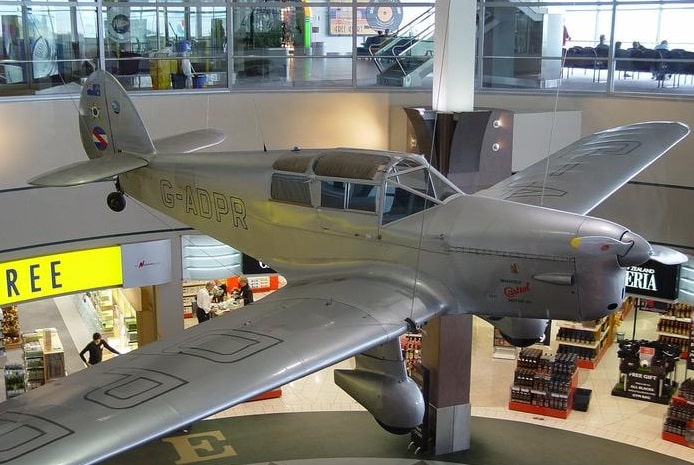 When Jane Gardner Batten (always known as "Jean") was born in Rotorua in 1909, her mother pinned a picture clipped from a newspaper to the wall over her daughter's cot. The grainy image was of a moustachioed man standing beside an aeroplane, a fragile-looking device made of wood and fabric, and the occasion was newsworthy indeed. Frenchman Louis Bleriot had just flown this skeletal contraption across the English Channel "at tremendous speeds" the NZ Herald reported, "far in excess of forty miles per hour". Jean's mother Ellen regarded Bleriot's flight as symbolic of the new world that her daughter was born into, an age where the sky was literally the limit. A headstrong woman with feminist views, she instilled in Jean the dictum that women could accomplish anything a man could.  
The family moved to Auckland before Jean reached school age, and in her teen years she apparently showed promise as a concert pianist and ballerina. Instead, in 1927 – the year that Lindbergh flew solo across the Atlantic – she began to obsess about becoming a pilot. It was an era of aeronautical daredevillery, endurance and technological progress, and pilots were the astronauts of their day. The risk was high, but those who were successful were treated as heroes and celebrities. Holidaying in Sydney at age 20, Ellen wangled a flight for Jean with Australian Charles Kingsford-Smith in his plane Southern Cross, in which he had recently made Trans-Pacific, then Trans-Tasman flights. Kingsford-Smith had two pieces of advice for her: "Don't attempt to break men's records, and don't fly at night".  This must have been a red rag to a bull, if not for Jean then at least for her mother.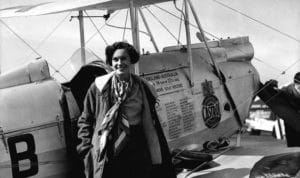 Back in Auckland, Ellen sold the family piano, and in 1930 the two women sailed for England so that Jean could join the London Aeroplane Club, a training centre for would-be pilots based at Stag Lane Aerodrome. Here she soon obtained a private, then commercial pilot's licence, but her ambition went far beyond mere qualifications. She already had her sights set on beating the time set by English aviatrix Amy Johnson, who was the first female pilot to fly from England to Australia. In May of 1930 Amy had made the trip in 19 days. Four years later, after two failed attempts, Jean would make the trip in 14 days, 22 hours, in a Gipsy Moth bi-plane. She navigated the journey using only a hand-held compass and her watch, and endured monsoons, sandstorms, freezing winds and scalding sun in the Moth's open cockpit. The voyage made her a sensation in England, Australia and New Zealand almost overnight, and her solo record would remain intact until 1979.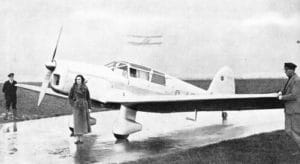 After the success of her Australian flight, Jean was able to purchase a Percival Gull Six, which is the plane now dangling in the airport terminal. The Gull Six had a top speed of 178mph (286km/h) and, perhaps more importantly, the luxury of an enclosed cockpit, and in it Jean embarked on another record attempt, flying from England to Brazil in under 14 hours – faster than any pilot, man or woman. The art of these long distance flights was a combination of physical stamina and navigational accuracy, particularly over the ocean, where missing land by just a few miles could be a fatal error. This was underlined the day after her Atlantic crossing when her plane disappeared on a short hop to Rio de Janeiro, resulting in a large scale search by the Brazilian Air Force. The little Gull Six was finally located on a remote beach, axle-deep in sand and with a bent propeller. The plane had run out of fuel thanks to a loose tank fitting, but had this happened over the Atlantic Jean and her aircraft would have vanished the way Amelia Earhart did over the Pacific less than two years later.
Her next accomplishment in the Gull was a record-breaking solo flight from England to New Zealand in 1936, and the following year set yet another record for a gruelling Australia to England marathon. But when WWII broke out her beloved Gull was requisitioned by the British Air Force, and she simply gave up flying.
Jean's heyday was the 1930's, where for a few years she was a famous, beautiful, determined and fearless aviatrix. The sad truth is that her boundless success was paralleled by a series of personal tragedies; many of her friends, mentors and lovers died, often in planes. She retired from her social circles, living in Europe with Ellen, and was for a while referred to by the press as reclusive – "the Garbo of the Skies" – until she wasn't referred to at all. Living on the island of Majorca, Spain, she was bitten by a dog in November 1982 and declined medical attention, dying alone in her apartment. Her name meant nothing to the local authorities, and she was buried almost two months in a communal grave with about 150 others. Her family in New Zealand were not contacted, and only years later did they manage to trace her whereabouts. By then, identifying her remains in the mass grave was out of the question, so she remained where she had been anonymously laid to rest.
Happy birthday, Jean Gardner Batten.