It's that time again – the annual Mardi Gras in Ohakune is kicking off, and – weather permitting – the Mt Ruapehu skifields are scheduled to open. We have the perfect North Island ski rental vehicles just right for the trip down country – roomy, comfortable and oh so cheap.
Just take a look at our Nissan R'nessa: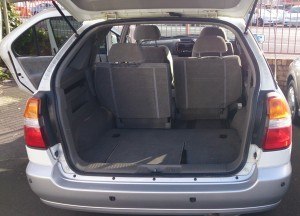 This North Island ski rental vehicle easily seats 5, has loads of storage in the back for your gear and plenty of room to stretch out. Our Auckland Central car hire team is offering this vehicle at a special rate of $150 from Friday night to Monday morning, conditions may apply, and depending on availability.
Bigger groups and families will get great use out of our Toyota Estima minivan rentals which seat up to eight people, though don't leave a lot of room in the boot. If you're just heading down for the Mardi Gras however you can take a few friends comfortably and the seating configuration is easily changed if you want to fit more gear in. These older models have more flexibility with seating so it's easy to configure and get your gear in as well.
For a cheaper 10 -12 seater there is our older Toyota Hiace Minibus rental which easily takes a larger group of people.  Not quite as luxurious as the Nissan or Estima but it's a cheap way of getting a lot of people to Mardi Gras, or up to the slopes, leaving you with more money for accommodation and fun.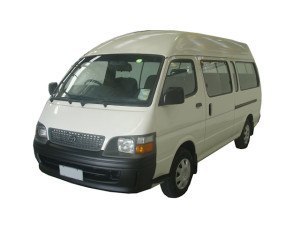 If you're interested in a North Island ski trip then it's time to start planning. Mount Ruapehu has a Flexi Pass on sale until the 30th June, which means you save $6.00 a day on a youth pass and $12.00 a day on an adult pass. Once you have the Flexi Pass you can reload at the same price throughout the season, making it perfect for locals who plan on heading up to the mountains all year long.