I have just read a book A Coast to Coast of the South Island – The Long Way, by Ginney Deavoll. Ginney travelled the length of the South Island coast to coast from Te Waewae Bay at the bottom, to Cape Farewell at the top, by 'paddle, peddle and foot'. This is a beautiful inspiring book, describing an amazing journey of beauty and discovery of oneself and the bigger picture. Shouldn't all journeys have an element of this? Exploring some of New Zealand's more remote areas can be an extremely rewarding experience, allowing you to get off the tourist trails and discover our raw natural beauty in pristine, serene settings. But this kind of travel isn't for the inexperienced or the faint hearted!
Because New Zealand has a population of just 4 million people there is so much uninhabited space to be explored. There are pristine lakes and rivers, majestic mountains, secluded beaches, native bush and remote valleys where you can be completely alone or one of the very few to enjoy the breathtaking surroundings. Where else in the world are you going to find this much peace in such a popular destination? Being so remotely located at the bottom of the earth New Zealand offers plenty of places to visit where you will not be overrun by tourists, making it a haven for many travellers who want to enjoy the natural beauty without the usual crowds.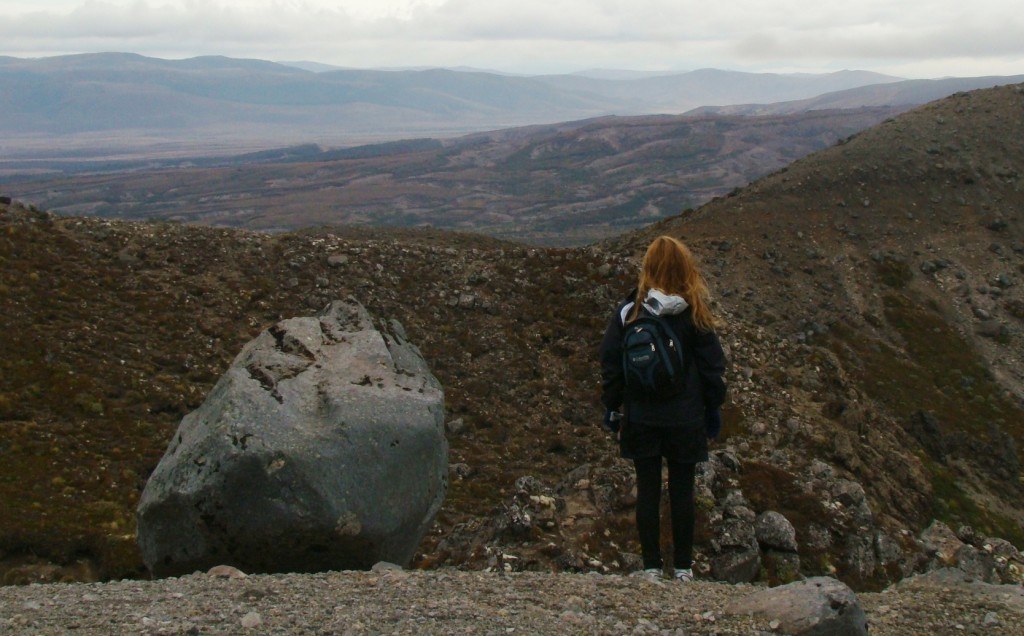 Ginney and travel partner Tyrell discovered other travellers and the rare inhabitants of remote places, all with a story to tell, advice, a meal and good cheer to share, which made their journey all the more memorable. There were times when the journey was tough, taxing and downright scary but what they took away from their travels was something you will not find in everyday life.
"On that journey we would encounter towering mountains, forests of fragile ferns and mosses guarded by sturdy giants, relentless surf and blood-red sunsets. We'd be joined along the way by unique and terrifying wildlife and by loyal friends. At times we'd be thrown challenges that caused us to struggle emotionally and physically, digging deep within ourselves to find a strength we didn't know existed. Often we were awestruck by the incredible beauty or ruggedness of New Zealand's most wild and beautiful places."
– Ginny Deavoll
Ginney highlights how beautiful the natural environment in New Zealand is and that everyone has access to this wonderful playground. This is thanks to state funded organisation Department of Conservation (DOC) which is run in conjunction with locals, business and individuals who have an interest in preserving the natural landscape and wildlife in New Zealand. DOC ensures that tracks, national parks, nature reserves and many other unique and spectacular natural environments are accessible to the New Zealand public and tourists in a pristine and cared for state, generally at a low cost or for free. There are minimal charges for campgrounds and cabins, though some may need to be booked for peak travel times, such as the months of December to April.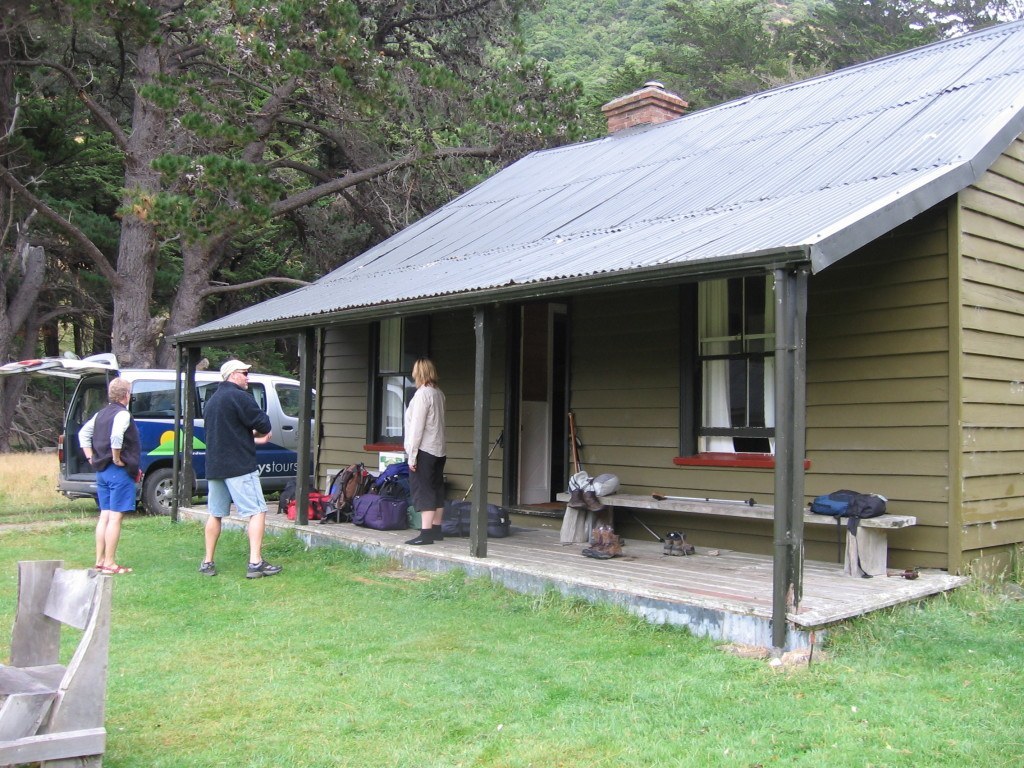 You can pick anywhere in New Zealand you would like to visit, and simply go there. There are numerous walking tracks, secluded bays, mountains, rivers, lakes and coastline ready to be explored and the Department of Conservation is there to help you do so, whether it be by maintaining walking tracks, camping huts and camp grounds, providing maps, or employing Park Rangers. Some of the accommodation is not much more than a roof over your head or a place to pitch your tent but other spots have purpose built cabins, with bunks, cooking facilities, showers and heating.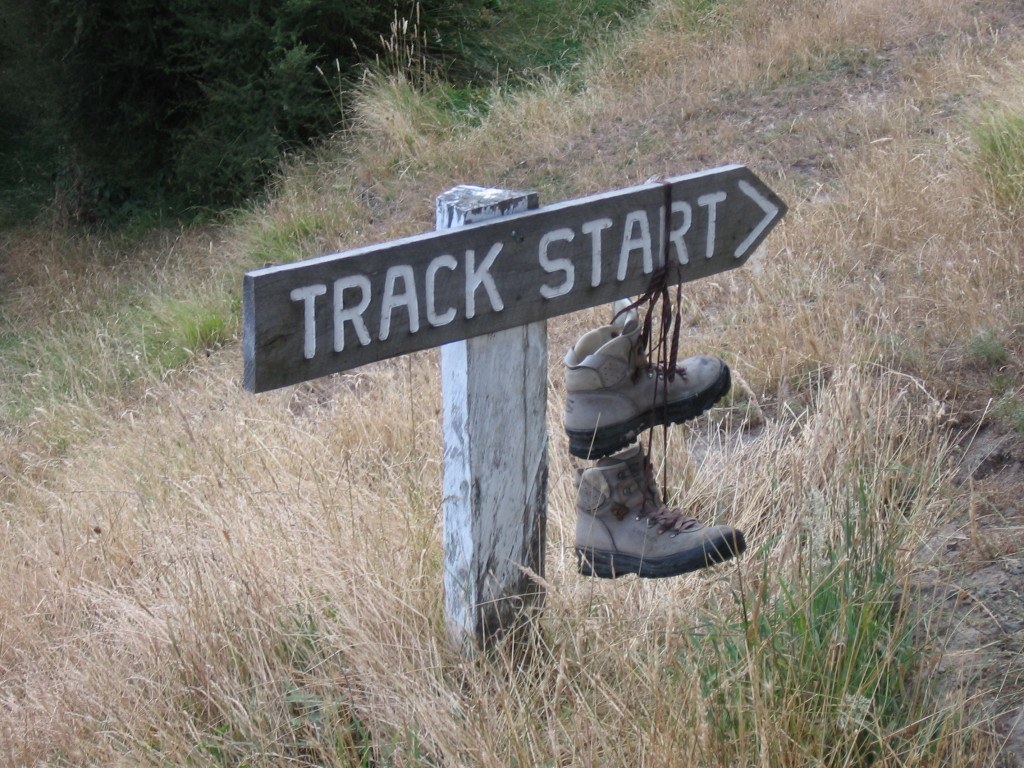 If you haven't travelled into New Zealand's more isolated areas before, why not start off with a small trip and take a few hours or a day to explore somewhere off the beaten track? More seasoned travellers would enjoy a week or two, or even a month to take advantage of some of the longer tracks and walking trails, such as the Te Araroa trail which runs from the Northernmost tip of New Zealand at Cape Reinga, to Bluff at the bottom of the South Island, or the cycling equivalent The NZ Cycle Trail which is a government initiative to build a network of cycle trails the length of New Zealand.
No matter what your tramping or cycling experience, if you're heading somewhere remote always make sure you plan your trip well and follow the outdoor safety code.
If you need any more convincing on making the journey into New Zealand's more remote areas this newly released book comes highly recommended: Coast: A New Zealand Journey.
New Zealand Travel and Transport
New Zealand's public transport is mainly centred around the larger towns and cities so a great way to reach some of the more remote areas is by rental car. New Zealand Rent a Car has 18 branches throughout New Zealand, all owner-operated by passionate locals that can match you with the best rental car for your journey and budget, and can advise you on great places to visit.
We can match you with a rental vehicle large enough for carrying your kayak, bikes or camping equipment, and we have 4 wheel drive vehicles ideal for getting to some of the more isolated areas with ease. Ask our team about their favourite local spots, get helpful information on the area and the weather, and where the cheapest places are to stay. Start planning now and book early to get the best deals on your rental car.
New Zealand Tracks and Tramping Information
Inspirational Photos
Have you visited any remote New Zealand spots that you can recommend to others? What experiences have you had journeying to our more isolated destinations? Please comment and share your views!
Happy travels!
Heather
New Zealand Rent a Car