Winter is the perfect season for a relaxing holiday and North Canterbury. Although skiing is a popular winter holiday activity in New Zealand, it's not for everyone and you can miss some of the best parts of winter in the region – relaxing natural hot pools, mulled wine to warm up with, comfort food to enjoy and beautiful scenery. All of these can be enjoyed at your leisure with an affordable Christchurch car rental.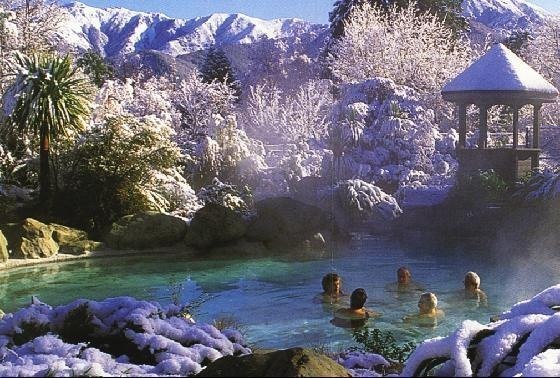 So for a truly relaxing weekend, avoid the skifields entirely and just head for somewhere like Hanmer Springs just an hour and 45 minutes from Christchurch. Or you can stretch this out by taking the scenic route in your Christchurch rental car, enjoying the scenery and stopping at some great places on the way. There are some great vineyards in the North of Canterbury along with quirky shops and small towns. Put the heating on high, delegate the driving and enjoy complete relaxation.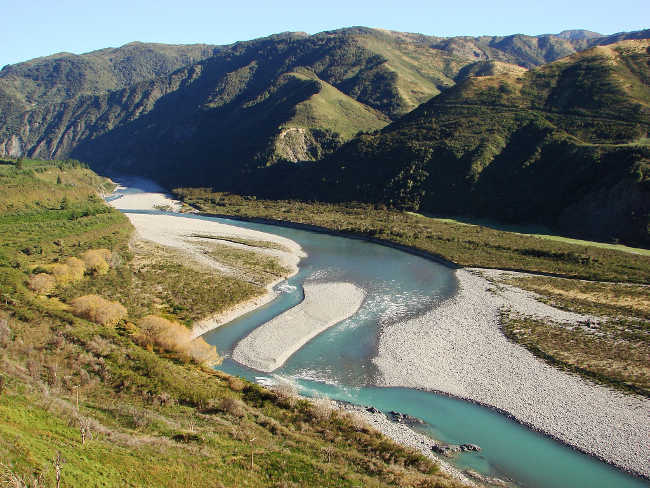 Hanmer offers every sort of activity to try, from thrill-seeking jetboating and bungy jumping, to epic outdoor walks, cycle tracks and helicopter flights, and of course the relaxing hot pools. The pools are incredible when it snows, although you'll end up never wanting to get out! Schedule a massage for complete relaxation. 
The Majuba Gallery is interesting for an afternoon's perusal, and St James Journeys will take you in a four wheel drive Land Rover to the St James Valley where you can tramp, mountain bike, kayak, or just take in the breathtaking views. There are many places to dine, such as Isobel's at the Heritage, the French-inspired Chantellinis Restaurant, the Powerhouse Café and Restaurant or Monteith's Brew Bar.
If time allows, Kaikoura is only a 45 minute drive from Hanmer Springs and you can check out the wildlife and the beautiful stretch of coastline before heading south back to Christchurch.
On your way back to Christchurch, Amberley is a nice place to stop for a bite to eat. You can check out the vineyards and pick up a couple of nice bottles of red for your stay. Pegasus Bay Winery or The Mud House Winery and Café have excellent reputations. One vineyard closer to Hanmer is the Marble Point Winery which has just built a new restaurant overlooking the Waiau River, a stunning setting to unwind the hours away. Marble Point is aptly named from the stone that is quarried here, a low grade pink to almost white marble used in commercial flooring and stone bench tops. Marble Point is only 13km from Hanmer Springs which makes it a hop, skip and a jump to a wide range of accommodation. Many properties allow pets, in case you want to bring the dog along.
Rangiora is a cute town with several interesting places. Try Penny's Gingerbread House for a few delicious morsels to take with you, and for any outdoor gear you may need or have forgotten to pack, there are outdoor stores such as Hamils or NZ Hunting and Fishing. Possum wool gloves are a favourite and make a great souvenir to take back home. While visiting any local businesses, ask for recommendations on what you are looking for – insider knowledge is always a great resource to tap into.
Once back in Christchurch, before you return your rental car, rug up and take a stroll through the Botanical Gardens and Hagley Park. These iconic local attractions are both spectacular even in winter and offer the perfect end to a North Canterbury winter holiday.
Happy Travels!
Related Articles:
Safe Winter Driving in New Zealand